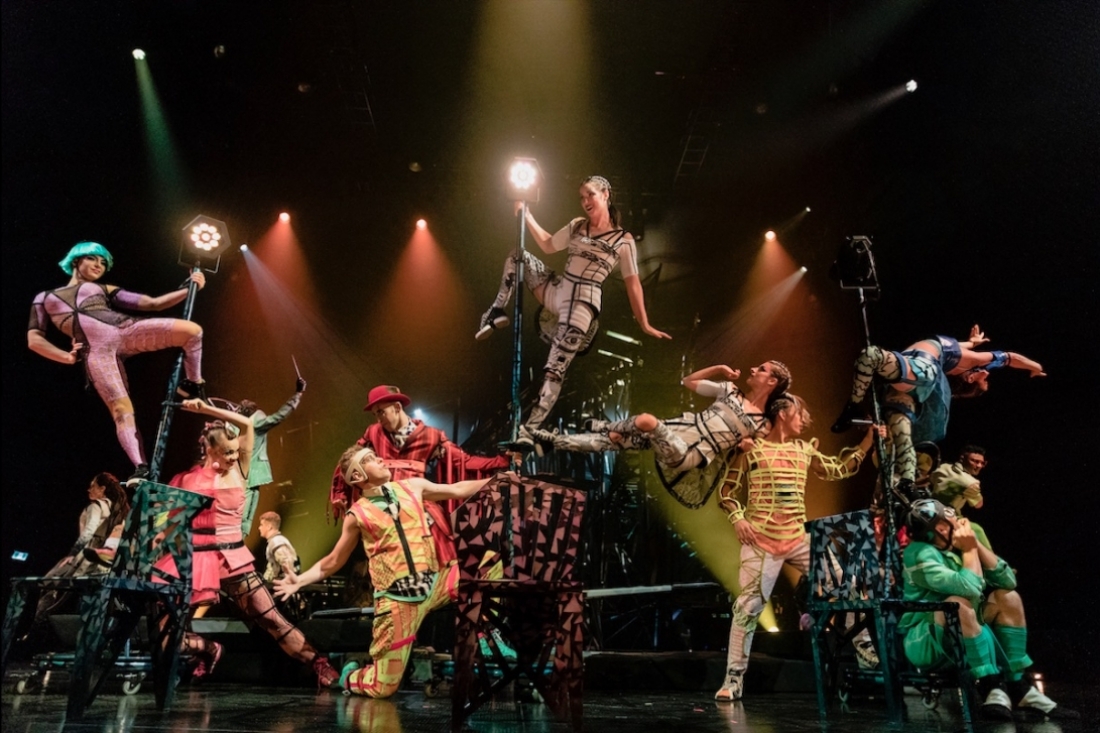 Opening Act
Photo Credits: Marie AndrÇe Lemire
Cirque du Soleil BAZZAR is an eclectic lab of infinite creativity where a joyful troupe of acrobats, dancers and musicians craft an awe-inspiring spectacle. Lead by their maestro, they band together to invent a whimsical one-of-a-kind universe. In a place where the unexpected is expected, the colourful group reimagines, rebuilds and reinvents vibrant scenes in an artistic, acrobatic game of order and disorder.
The high-energy excitement, collision of sounds and colours, and meeting place of diverse characters you'd find at a traditional 'bazaar', inspired the name of the show. As a word, BAZZAR is also read almost the same frontwards and backwards. But just when you reach the end of the word, it's not. Like the performance, just when you think you know where the story is going— there's a twist!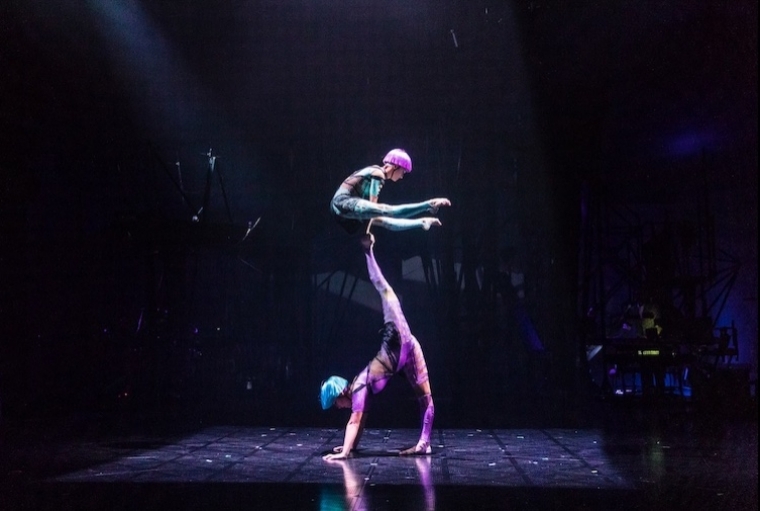 Throughout her 30-year career in the performing arts, Susan Gaudreau, the show director has taken on numerous roles behind the scenes in the circus, special events, film, television, and dance industry, including 20 years as a dancer and choreographer in a variety of styles. In 2014, KURIOS – Cabinet of curiosities was her first engagement on a Cirque du Soleil show as choreographer and in 2017, she acted as the director for Cirque du Soleil at Seas productions. BAZZAR is Susan Gaudreau's second engagement as Director of a Cirque du Soleil touring show.
For the first time in Cirque du Soleil history, performers display strength and technical feats in a mesmerizing act of Mallakhamb, a traditional Indian sport in which a gymnast performs aerial yoga postures and wrestling grips in concert with a vertical stationary or hanging wooden pole, cane or hanging rope. The word Mallakhamb refers to the pole used in the sport.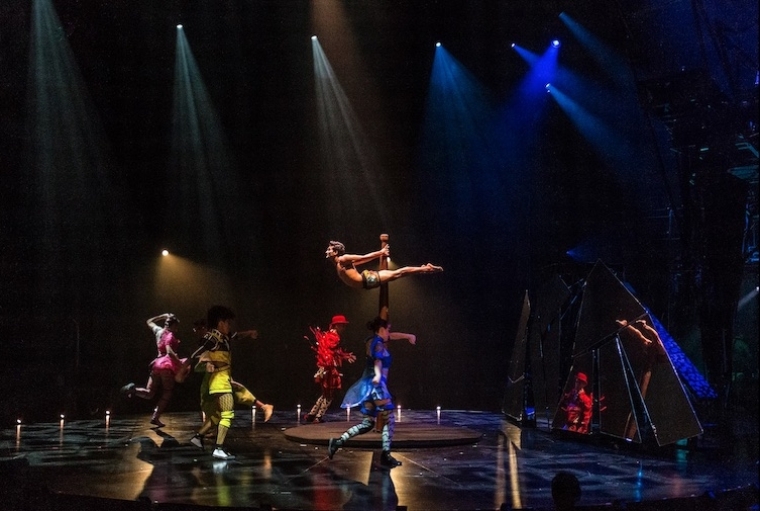 Rajesh Mudki, trained for the last 25 years at the Sane Guruji Fitness School of Mumbai, India, in Mallakhamb, Yoga, Aerial Rope, Gymnastics, Acrobatics and has also been part of Terence Lewis Contemporary Dance Company in aerials, as well as co-choreography. Throughout his career, Rajesh appeared in multiples commercials as model and aerial performer and is now part of Cirque du Soleil BAZZAR in a Mallakhamb act.
Along with the Mallakhamb act, fire-breathing and stilt walking—are intentionally scattered throughout the show. Born and raised in Quebec, Canada, Jeff-Francois Robitaille started martial arts at age 3 with his dad. Since entering the entertainment industry at the age of 20, Jeff has worked as a martial artist, dancer, acrobat, actor, fire dancer, aerialist, interviewer and stuntman. Throughout his career, he has won four world championship titles in acrobatic martial arts and is now performing a fire manipulation act in Cirque du Soleil BAZZAR. He is also part of a back-up number in a cube manipulation act.
BAZZAR features the following acrobatic disciplines: teeterboard, portage, acrobatic bike, contortion, duo roller skate, duo trapeze, aerial rope, and slackline.
Shannon Gelinas, completed her training in 2012 as a specialist in Aerial Fabric and Trapeze Duet at the National Circus School of Montreal. She worked with renowned companies both in Quebec and abroad and also took part in various projects with "Cirque Éloize" and "Cirque du Soleil". Over the years, she has accumulated many awards and honors and is now part of Cirque du Soleil BAZZAR in a duo trapeze act with her partner Evelyn Paquin- Lanthier.
The show features an international cast of 30 performers and musicians, and will be supported by 16 members of the technical team. There is a mix of pre-recorded and live music with one singer and two musicians on stage.
Where: GMR AEROCITY, New Delhi.
When: December 25, 2018 - January 20th, 2019