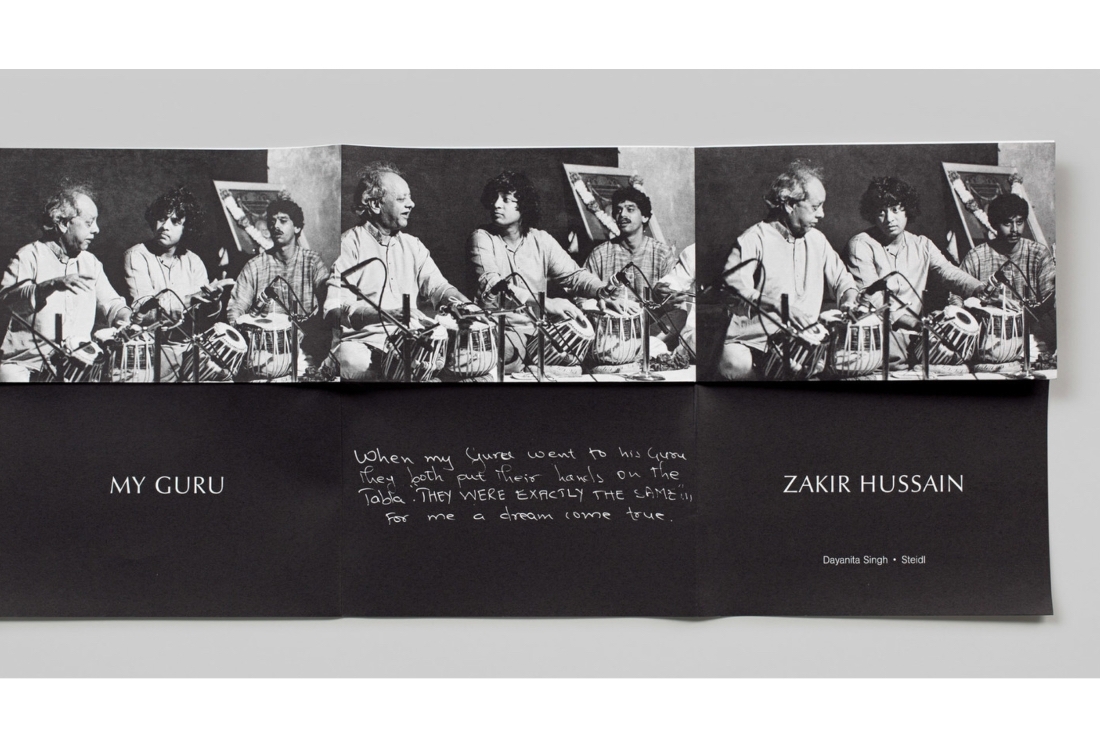 Dayanita Singh's
Zakir Hussain Maquette
It was the year 1986 when Dayanita Singh compiled her first Zakir Hussain photobook. It's a tale she's repeated numerous times but it never gets old. A student in the field of typography, she wanted to photograph the tabla legend Zakir Hussain as a quick fix for an assignment. It wasn't as easy as it seemed because she was humiliated by the organiser at the concert and wasn't allowed to click her photos. Young Dayanita though refused to give up. Post the concert she managed to have a chat with the virtuoso himself. The night ended on a high note, it was decided she would accompany him for tours and would also be privy to photographing him as he rehearsed, in his private space and with his family.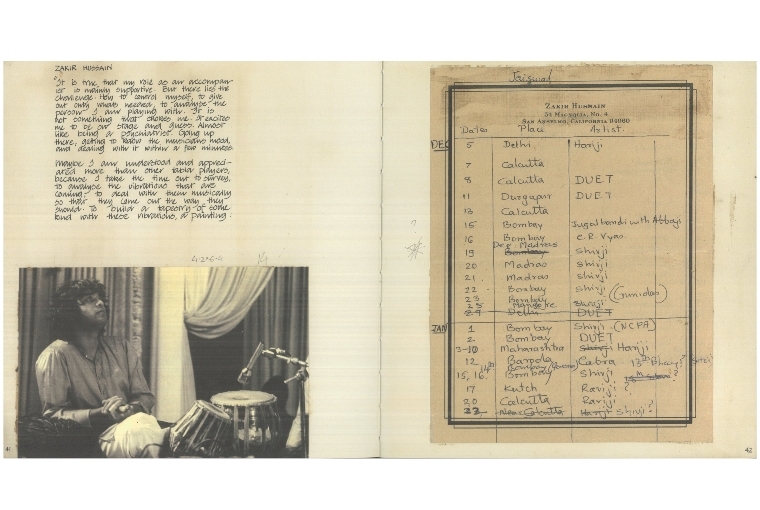 It was six winters later that she handcrafted the book, creating a concoction of words and photographs. Bit by bit, she put everything together by herself using scissors, some tape and other essentials, deliberately rejecting technology. Also inspired by her mother's obsessive album making skills, she sieved through the numerous photographs and arranged them in a particular sequence and not randomly for 'the heck of it'. It was filled with scribbles from the tabla player himself along with excerpts of interviews and Dayanita's detailed notes. Many many years later, what exists today is the Zakir Hussain Maquette. The 'Steidl facsimile', is a scanned reproduction of the original photobook with all her idiosyncrasies. What's different is the addition of Shanay Jhaveri's essay exploring in detail her student notes, the editing, the design process and the foundation of what shaped her future practice.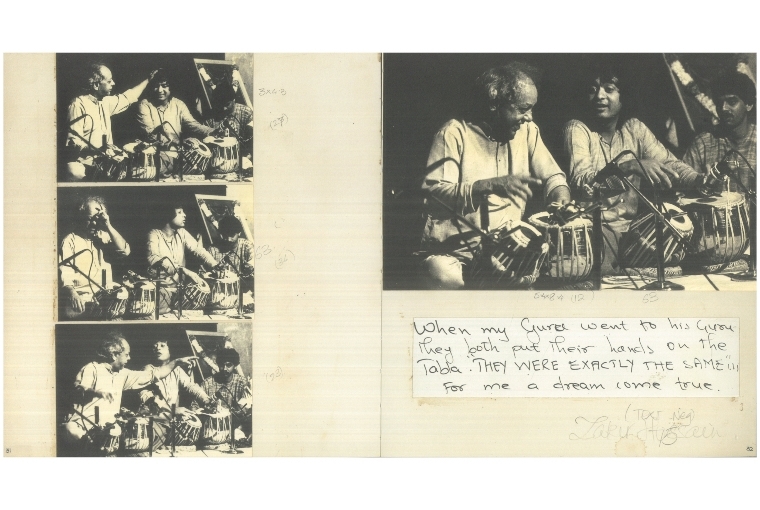 Existing as a critique of contemporary photography practices, Dayanita establishes her books as a medium to explore and to subvert the relations between museums, photography and publishing. Her 'book objects' -- as she calls them -- exist as a hybrid third space between a gallery and a publishing house, while remaining true to being a book according to her. Unexcited by the fossilised exhibitions that display prints on a wall, her show at the ARTISANS' in Mumbai, conceptualises the display in a completely novel manner. None of the prints are actually on display. Rather multiple copies of the entire book have been spread across.
An ode to Zakir Hussain the book and exhibition are on display at the ARTISANS' , Kala Ghoda, Mumbai till 9th Februrary'20.

Text
Unnati Saini