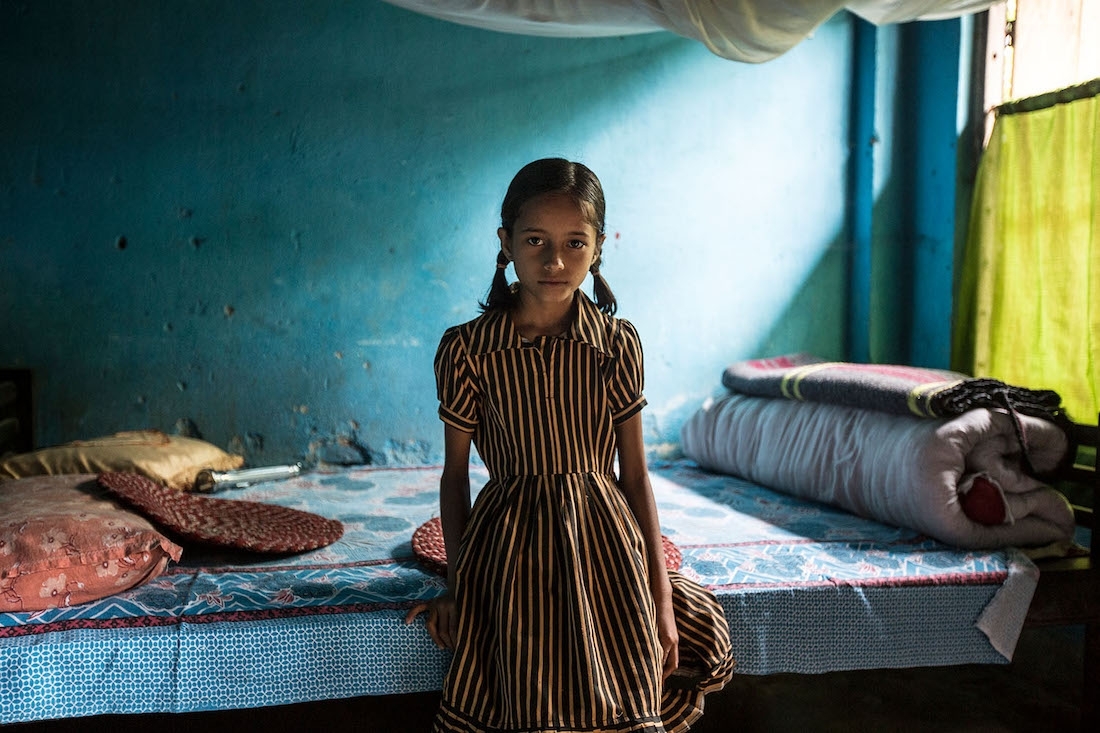 © Matilde Gattoni/ Prints For India
Across the world, photographers are responding to the coronavirus crisis by donating their work to raise funds for local charities and hospitals. From Photographs for the Trussell Trust in the UK, which was inspired by the Italian fundraiser 100 FOTOGRAFI PER BERGAMO, and the American platform Pictures for Elmhurst, these initiatives have successfully raised significant funds while also uniting the photography community.
In late April, an artist-led initiative, Prints for India, was launched to raise funds for Goonj that is aiding daily wagers, migrant workers and those who are most affected by the coronavirus lockdown in India. The platform was founded and curated by four photographers from different parts of the world: Verity Fitzgerald from Cape Town; Guannan Li from Berlin; Samuel Beech from London and Sigga Marrow from Reykjavík, who met in New Delhi in January while attending a Magnum workshop with Martin Parr.
Prints for India features the work of over 70 photographers, including leading practitioners and emerging talent like Cristina de Middel, Matilde Gattoni, Vasantha Yogananthan, Paromita Chatterjee, Ole Witt, Erinn Springer and Sameer Raichur. On sale until 22 May, each print is priced at Rs. 7700 and the net proceeds go to Goonj.
Every Friday, a secret photographer is announced on the platform and their work is made available for one week only. Since its launch, Prints for India's flash sale has seen a series of Magnum photographers starting with Sohrab Hura and followed by Martin Parr. The latest offering is a beautiful 1986 image by Harry Gruyaert that presents a scene, as if from a movie, of life in the village of Manori, located on the outskirts of Mumbai. The print will remain on sale until 15 May 2020.
While Prints for India offers a rare opportunity to buy photographs by leading image-makers for a good cause, the curated collection of photographs is well worth seeing for some much-needed escapism. Prints for India (www.printsforindia.com) is online until 22 May 2020 and net proceeds go to Goonj.
All images in the visual gallery on the homepage are courtesy of Prints for India.

Text Anishaa Taraporvala