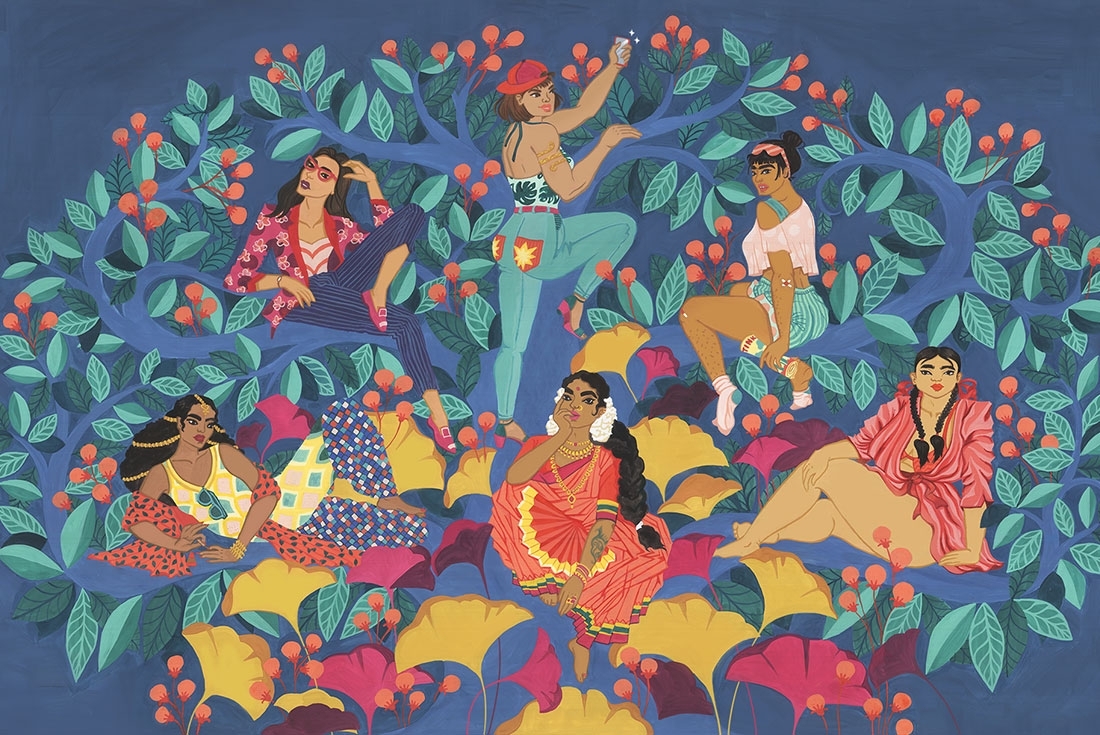 Sudeepti Tucker via www.chokhri.com
Strong women finding their place among the vines and the trees, the characters in Sudeepti Tucker's illustrations are often reminiscent of mythical amazons. She paints women who are strong, confident and unapologetically themselves. The artist's style has been one in evolution and her illustrations have been an exploration of feminism and identity. The keen observation of women and their myriad personalities have largely contributed to the development of her unique style.
Sudeepti paints by hand, mostly in gouache and this, according to her, allows for creating imperfect nuanced pieces each different in its energy and emotion. Her works are also celebrations of strength, in its numerous forms, within all of the women she paints. But her most revered role model is her grandmother from whom she derives unyielding strength.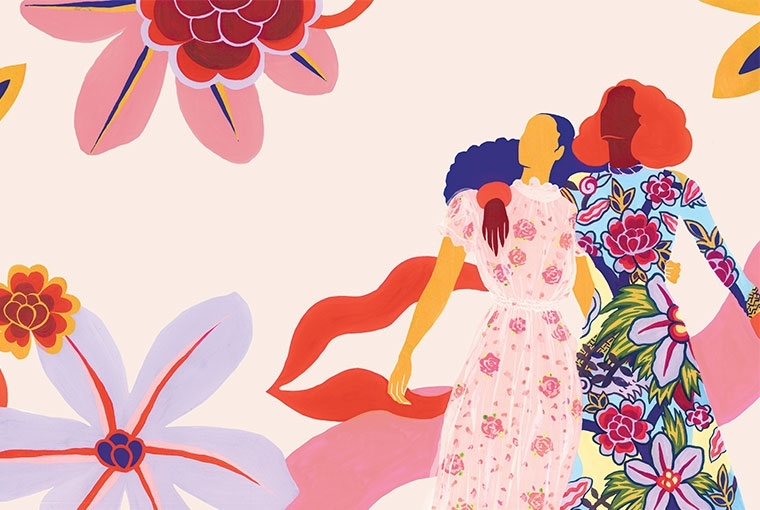 For Sudeepti, drawing is something that she has been doing for as long as she can remember. But it took years of studying graphic design at NID, two years working at a studio and an illustration residency at the School of Visual Arts, New York for her to finally make a profession out of her passion. Her time at NID gave her the chance to learn and unlearn a lot of things to practice design and to understand how design is a way of thinking and problem solving with tangible impact on society and people.
While it is hard to distinguish between art and design truly, for Sudeepti, they are separate disciplines with multiple points of overlap and although she has been taught to think like a designer, she is closer to the field of fine art as an illustrator. 'At the moment, since I am working on client projects as well as personal series of paintings, I fall somewhere midway through the spectrum of creating for communication versus creating for self service. This has led to my relationship with art being somewhat tense over the course of last year, but I am working towards growing out of the comfort of predefined routes and into unexplored niche spaces as a creator and that is very exciting,' she said.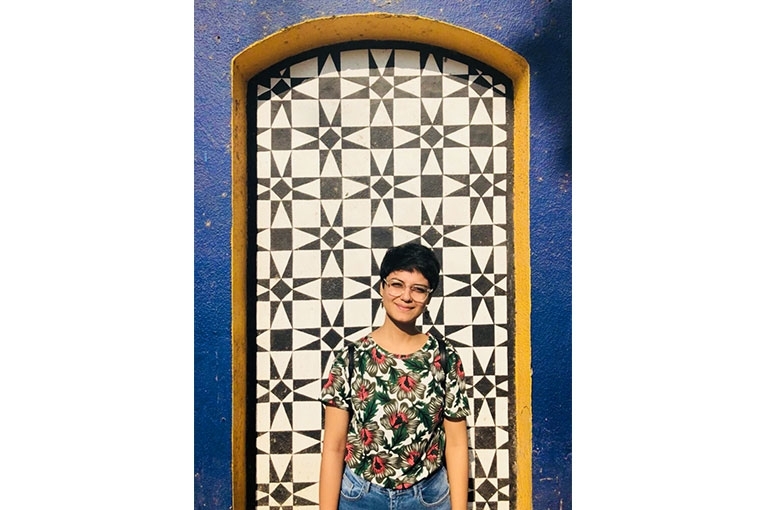 Sudeepti is well aware of the barriers of language, text and context that an effective illustration can transcend, 'It is necessary to remember what is being communicated as messages have the power to outlive the medium of communication. We all share a common responsibility to ensure that the content we support uses the agency of design to create and implement solutions to social, political, economic and cultural problems as opposed to cultivating them.' Her aim is arrive at concepts that communicate the intent behind the work, intelligently layers the drawing with the multiple perspectives to the problem and appeals to both our aesthetic and emotional selves, in order to connect with it.

Sudeepti has done multiple works such as Google doodles, series of postcards and such. At the moment she is working on a few editorial illustrations, two children's books and a personal series that she hopes will see her playing around drastically with the scale at which she works.

You can follow her here or get in touch with her at sudeepti.tucker@gmail.com

Text Fathima Abdul Kader