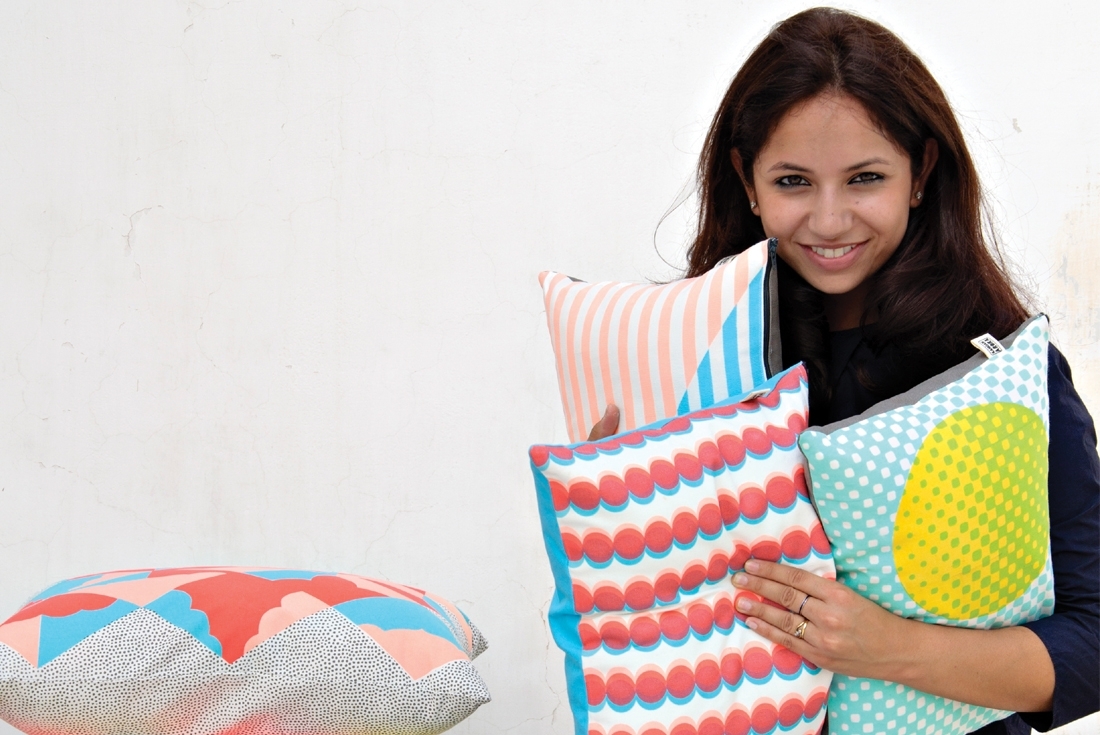 Textile Designer

A carnival of colours and eccentric prints, Kangan Arora's multihued collection of cushions and rugs has become a favourite in contemporary British homes. Whether you love over-the-top colours or subtle, sophisticated patterns, there is something for everyone. This September, she will be preparing for her second appearance at designjunction at the prestigious London Design Festival, where she will be presenting a small range of naturally-dyed and screen-printed tableware and cushions. 'From graphics on auto rickshaws and highway trucks, the Ben-Day dots of Bollywood poster prints, holy cows, to the curious characters in government offices,' Kangan finds inspiration in every form.
Project Commissioned by Heal
Kangan grew up in Punjab, where her family ran a business that specialized in embroidered silk sarees. This is where her secret affair with textiles began. By the age of five, she was aware of her vocational calling. True to her instinct, Kangan headed to NIFT, Gandhinagar where she learnt the art of traditional block printing, vegetable dyeing and sophisticated hand embroidery. After her graduation, she worked briefly with design gurus Abraham & Thakore, before packing her bags and moving to London to study Textile Design at the prestigious Central Saint Martins. 'Saint Martins is a cauldron of creativity; it taught me to appreciate the wider culture of design and develop my own ideas unhindered,' she says.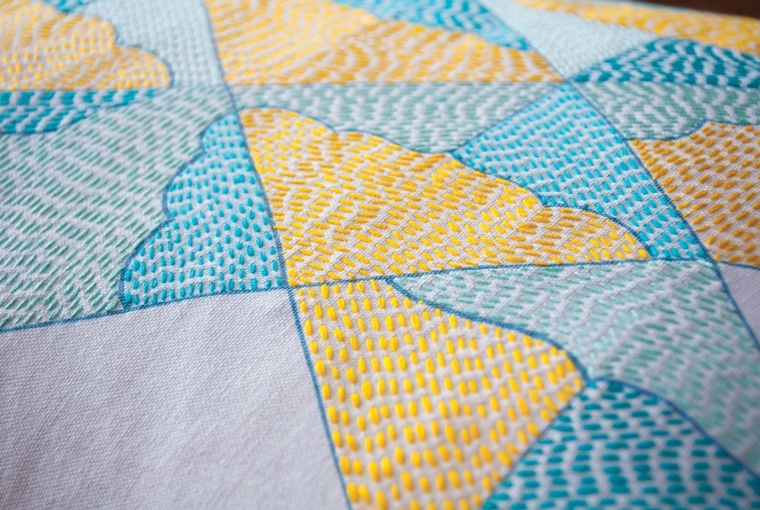 Kantha cushion made for Heal
Kangan's experimental patterns and dramatic colours have catapulted her on the design map as a creator to watch out for. Recently, she teamed up with Floor_Story to create stunning hand-knotted rugs. Another commissioned project with Heal manifested into a playful limited edition collection of screen-printed and embroidered cushions. In the long run, she's looking to add more heavy weight winter textiles like blankets and consider making a one-off upholstered chair.


Text Radhika Iyengar