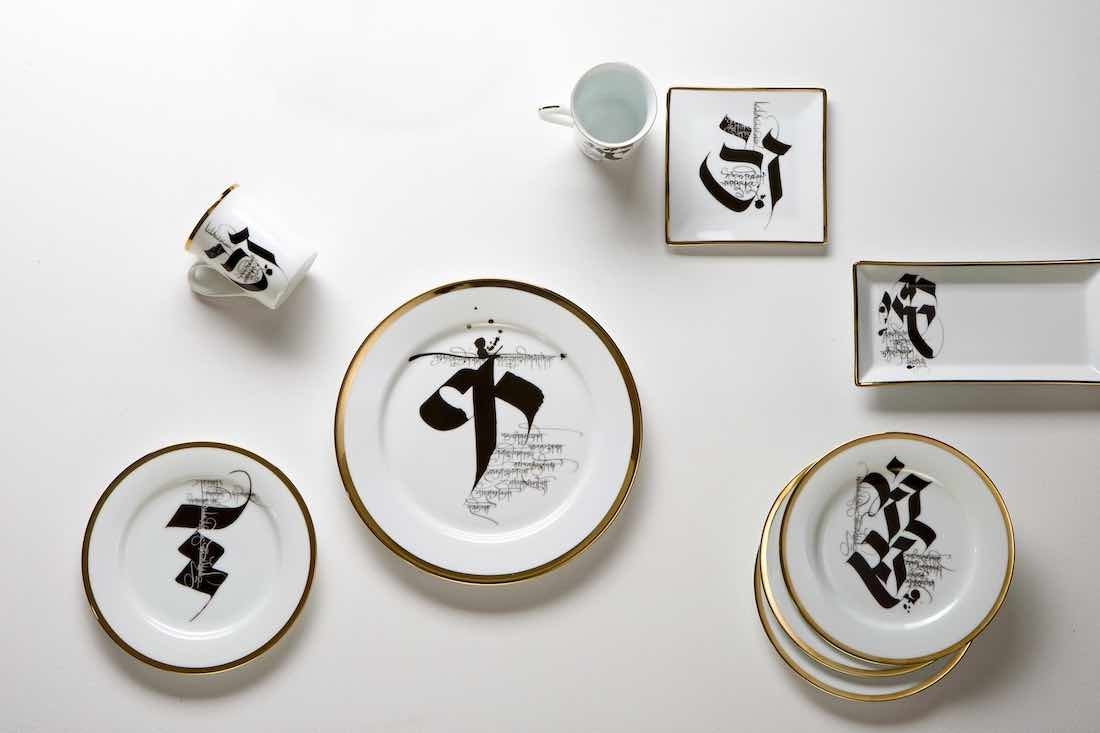 The Artist
Nishita studied at the Srishti School of Art Design & Technology and for three years at Wigan & Leigh Design College. A six-month course at Central Saint Martin's to specialise in typography and art helped her round off her skills; she also paints as a hobby. She grew up in Bangalore with an art enthusiast as her mother that instilled the love for creativity. 'For me, design is an aesthetic that is simple, enduring and pervasive. It is the harmony of complex elements, each of which should be purposeful and deliberate,' says Nishita. On returning home, her first gig as a graphic designer and then a decade in corporate branding instilled a new sense of confidence in her. Later, Nishita moved onto the entrepreneurial band wagon with a brand that gives you premium tableware. She started her label very recently, and already has five limited edition collections to her name—The Mughal Garden, Banaras, The Lotus at Fatehpur, Jodhpur Evenings, and Indira.
Lotus at Fatehpur Cakestand
The Work
Nishita's tableware is all fine porcelain, has no animal bone ash and is tested and deemed food safe. She also weaves them around beautiful stories. Like the latest collection is called The Devanagiri Series. It pays homage to ancient, beautiful Indian scripts through a collection that features abstract typographic compositions. Dramatic black and white strokes and overlaying letterforms framed in a unique 24k gold make each piece an exquisite work of art. Nishita's work also tells you about the use of colour being her biggest design strengths. 'From designing a logo by finding the right brand colours for a company, to choosing the right shades for each collection of my tableware, colour comes to me purely by instinct. At one point, I seriously considered becoming a colour forecaster!,' she tells me. Like most designers, Nishita also draws inspiration through her travels but holds strong views about design as a medium. 'Design is in the details, and that does not happen overnight. There's a misconception of what people think about design - a belief and an expectation that it can be churned out instantly. But good design takes a great deal of thought, careful consideration, and meticulous craft. I like to see the world through the eyes of perfection, down to the last detail. Every piece in my collection has been thoughtfully designed to give a truly luxurious experience of functional art.' Next up is a collection influenced by the tiles of Perisa which will have a wider range than only complete dinner-sets, like chip-and-dip trays, coffee mugs, tray sets and appetiser plates.
TEXT Hansika Lohani Mehtani