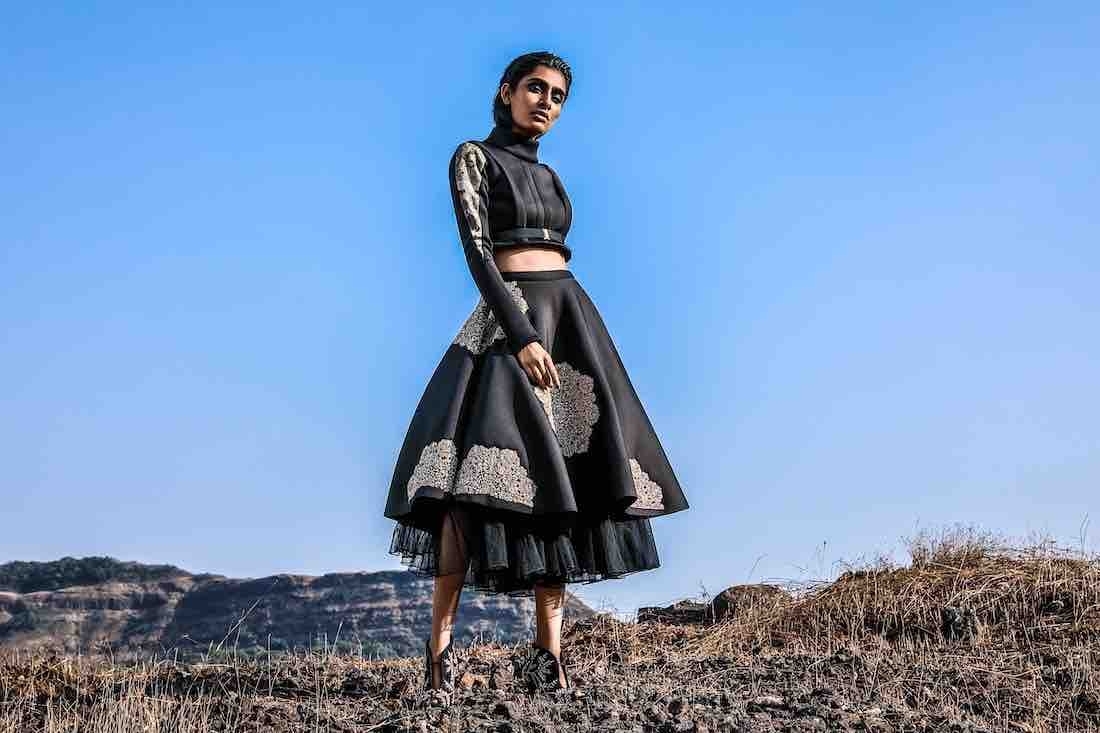 Kolkata based designer Esha Sethi Thirani's young label is set to put Indian artisans and their craft on the global map. After completing her Master's in Human Resources from the UK, Esha returned to her hometown and realised her true calling lay in fashion. The designer streamlined her passion by then further studying fashion design, where her creativity was honoured with the 'Designer of the Year' title. She grew up painting canvases locked in her room and spent hours around textiles at her mother's boutique. So structured shapes, intricate handwork and rich use of colour are intrinsic to her designs. Her recent international runway debut in Paris took her closer to recognition overseas.
Over time, her aesthetic has evolved dramatically into one that embraces tradition with a modernistic approach. The collection, Qalamkar, presented an ode to mythological stories found in ancient Indian Kalamkari paintings on the Parisian runway. Archaic motifs brushed on cotton or silk fabrics were the early inspiration for the line. 'The idea was to allow the wearer to carry history in a manner that is both relevant and powerful. The collection combines Indian motifs and techniques embroidered on modern silhouettes and structured shapes using fabrics that are as diverse as sturdy unbleached jute cotton and delicate tulle.'
In the same way that Kalamkari was used to convey knowledge in dark times, Esha has extensively used one definitive colour- black as the background canvas where the hand-painted print is the light and element that pierces the black canvas of ignorance. Moreover, the secondary earthy palette of sage, brown and ecru was brought in to balance the starkness of black, making the collection feminine, yet impactful.
Oversized trench jackets and origami-style pieces are creatively layered while keeping intact the functionality of the line. Most silhouettes are designed to be deconstructed and worn as separates. Qalamkar is a seamless luxurious representation of style, tradition and trend. 'It is a recipe of both maximalist and minimalist silhouettes in an attempt to reinvent power dressing through elaborate details that celebrate the disappearing art form of Kalamkari.'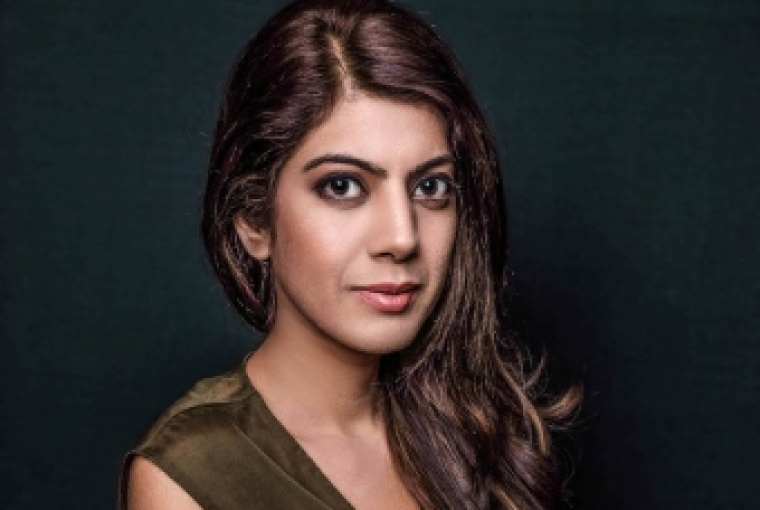 This juxtaposition of heritage and modernism caught the eye of Oxford Fashion Studio, a platform that enables upcoming designers to present their work in fashion capitals across the globe. 'Paris just fell into our lap! They came across our collections online and invited us to participate at Paris Fashion week and there was no looking back.' The serendipitous experience has left Esha overwhelmed and geared up for much more ahead.
Text Garima Gupta