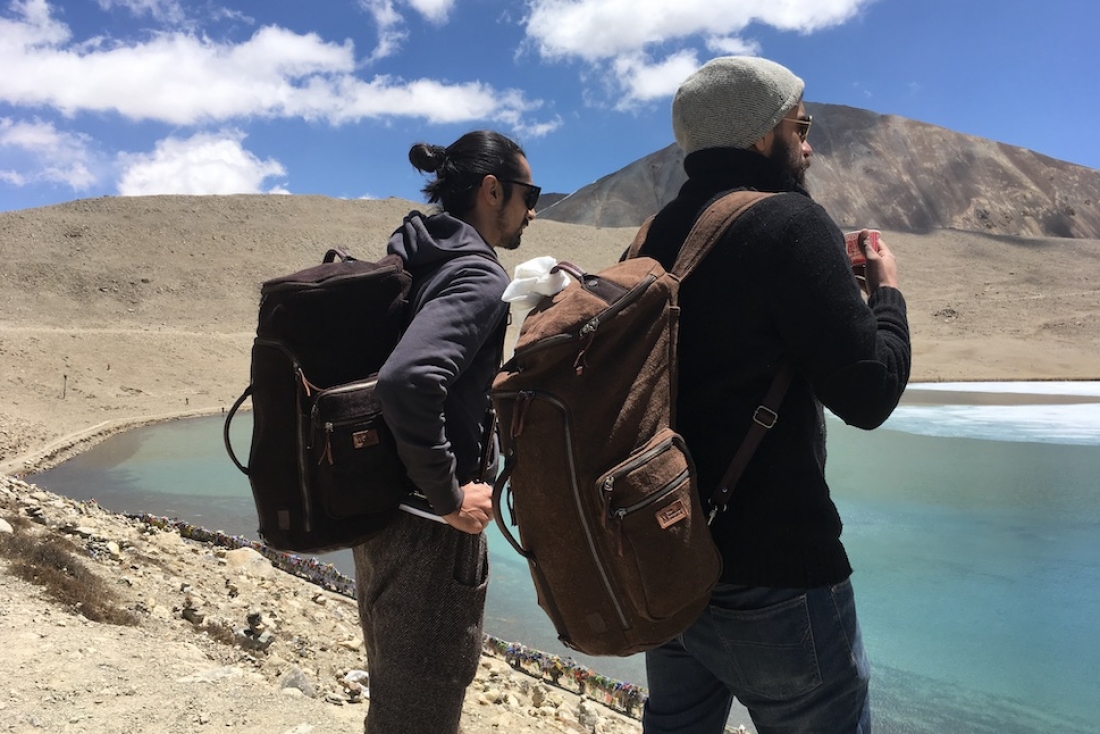 I think every time I look at the bags I use, I think of all the things I would like to alter about them. We have all been in situations where we have wished we could design our own bags. The Burlap People does exactly that for you. Apart from being a brand that wants to sell bags full of stories, The Burlap People strongly focuses on environmental sustainability and attempts to create a conversation around the same. This New Year, Platform speaks to Samriddh Burman, one of the founders of The Burlap People, and takes a peek inside what the future holds for the brand.

Tell us a little about yourself and about your journey so far?
I was born and raised in Calcutta. I started playing tennis at a very young age. My dad used to play tennis and it was kind of his dream to have his kid play tennis as well. So, that's how I spent my growing up years – I started playing tennis first on the national circuit, and then the international circuit. I was mostly playing tennis till 18. It was only later that I went on to college to the States for four years, after which I came back to India and joined my family business. It was after skipping a few companies here and there that I started The Burlap People.

When did you know that you wanted to start a company around Burlap as a material? How did the idea for The Burlap People come about?
My family has been in the jute business for about fifty years now. My grandfather had started it. So, all the jute shopping bags that you see, my family was one of the first companies to start printing them and selling them. Then my father and his brothers took over their business. Growing up, I was always around jute as a fabric. Later when I went to college, a massive movement arose around sustainability. There was a lot of community building around sustainability. So, it made sense for me to come back and contribute to the family business because my family was already doing it. After coming back however, it was difficult to work with my family because we had completely different viewpoints. I struggled with wanting to use what I learned in the States with the expertise of my family. So, I moved away to new companies. Later when I thought about it, I thought it made sense to work with what my family had set up and make it contemporary. I also wanted to merge all the things I had learned from different aspects in my life – tennis, traveling into what I wanted to do. The Burlap People started off with the bags, but the idea was bigger than that. It was more about building a community, for creating a space to have a conversation around sustainability, travel and a certain kind of lifestyle. While we didn't particularly have a fixed plan, the company really evolved on its own. I started it but Karuna joined me at a very early stage, helped me with the idea and gave it a voice and a face. Then another friend of mine who had just finished college also came in and joined. So, the personality of the brand has evolved into all our personalities. As more people join in, the brand evolves with them.

Is there a reason for having a particular focus on making bags?
Bags just made sense because of what my family had been engaged in. Just being in Calcutta and Bengal being the largest producer of jute in India, bags made more sense. Calcutta also has very skilled kaarigars. It was also the ease of access. Now we have also moved into apparel, footwear and home décor, and are trying to move into the travel space as well. We're also trying to engage with organic farming. We want to do a bunch of different things with the same idea.
Could you take us through the process of how an idea for a Burlap bag is conceived and then executed by your kaarigars?
We had started off with very few designs of our own. We only had five or six to start with. When we started putting it up, people started asking if they could customize it. It was never our idea but it is just something we gave people access to. So, then people look at our stock designs, they check the fabric that is available and see the different accessories they can use. We give them the stock design and they tell us how to customize it, which we then share with the kaarigars. If it is a brand-new design that hasn't been done before, we have our head master kaarigar who makes it, and then it is shared with other karigars. One karigar works on one bag. So, it isn't a factory system where multiple bags are made together and people are removed from the process. One person makes one bag from start to the beginning. So, the kaarigars also have a sense of ownership over the bags they make and every bag they make is like a piece of art that they create.

As a brand, The Burlap People has always focused on telling stories. You were also one of the first few brands to advertise solely through Instagram. Why do you think stories are important to you as a brand?
I think it was kind of personal. We were very passionate about what we were doing and we wanted to talk about a change in lifestyle, the kind of lifestyle we ourselves aspired for. We started to write stories about our own travels – some of mine, some of Karuna's, which then became the voice of the brand. We realized it was very simple. We didn't have to sit and create something and design a story. We could just tell people our story, exactly how it is. I think people found a way to relate to it, and it came out organically.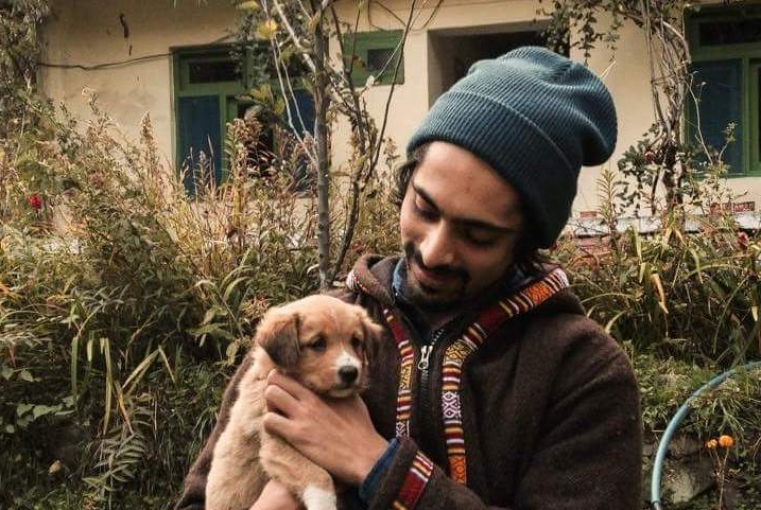 You recently launched a new collection. How is it that you innovate with your products?
We don't really have a team of designers, we just work it out on our own – trying to think about what we need when we travel. Then people also customize a lot of stuff. If something is very unique, we make it a part of our collection. Recently, we started working with this brand called Sienna in Shantiniketan. They started off with ceramic but they also work with textile and do a lot of block printing. The woman who founded Sienna is a designer and she helped us with the new collection. But otherwise, our ideas are very spontaneous. Moving forward, we are thinking of setting up a design unit.

What are your plans for the future – are there some projects you're looking forward to?
We recently launched our website. We haven't really announced it officially but it is live. We're planning on working on that. Apart from selling our own products, we're planning on curating products from other sustainable brands as well and share their stories. We have also started a travel blog, because we ourselves travel a bit and have been travelling since we were young. All our clients also travel a lot, so we want to share their stories as well. We've only shared it on Instagram but with the launch of our website, we're very excited about it. We are also planning to go overseas – we're looking at London, the States and Canada.

Text Muskan Nagpal