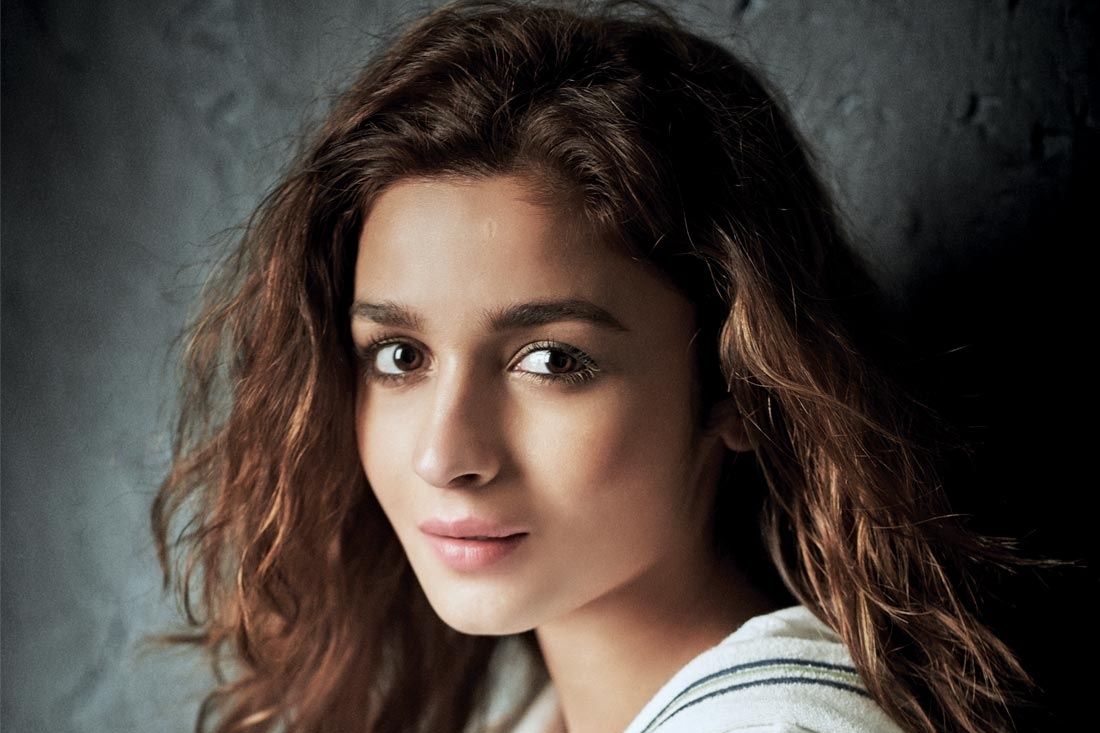 Right Here Right Now
Alia Bhatt
Four years ago she set foot into the film industry—with her very first stride she established her presence. Some thought she was here only for the frills and fancies while others saw something deeper. Student of the Year marked Alia Bhatt as the new girl next door while her second film, Highway, made the audiences sit up and acknowledge someone with immense talent. Even though she has done all of eight films since, she has owned each character she has played. She is versatile; her acting is effortless; the choices she has made have enlarged her sensibility and to top it all she is not one to get intense—she is enjoying the ride and doing better work. This year alone we saw her in a very cool, urbane Kapoor and Sons where she played Tia with such ease. Then came the very gritty, dark Udta Punjab where she was absolutely brilliant and flawless. Recently, we saw her in Dear Zindagi, adding another dimension to her eclectic characters.

I managed catching up with her to know more about her choices, her characters and her films…
Stilll from Highway; Courtesy Google Images
Film Choices
The story is my first starting point for sure. It has to engage me from start to finish. Then, the character plays a very important role. The character has to challenge me at a different level. It needs to show me a new or different light. I also have my friends who ideate with me—they are part of the industry. And there is Karan [Johar]—I can ask him anything, whether it's film related, brand related or event related or even personal. So he plays a very important part in my life and like him, I also believe that you have to go with your heart, gut and instinct, as that will guide you to say yes or no to a film or any other project.

Dear Zindagi
Dear Zindagi, as the title suggests, is a story about life. It is very eclectic and urbane. It's about life and the many questions one is seeking to find answers for. It's a very universal thought but it is woven through this girl's story and how she is full of questions, and someone like Shahrukh has all the answers. The character was very interesting and I related a lot to it. In today's time, you find yourself asking yourself a lot of questions for which you don't have answers. So at times it helps to take someone else's help to figure out the answers, as more often than not it should help. But I think in the end, the essence of this film is to celebrate life.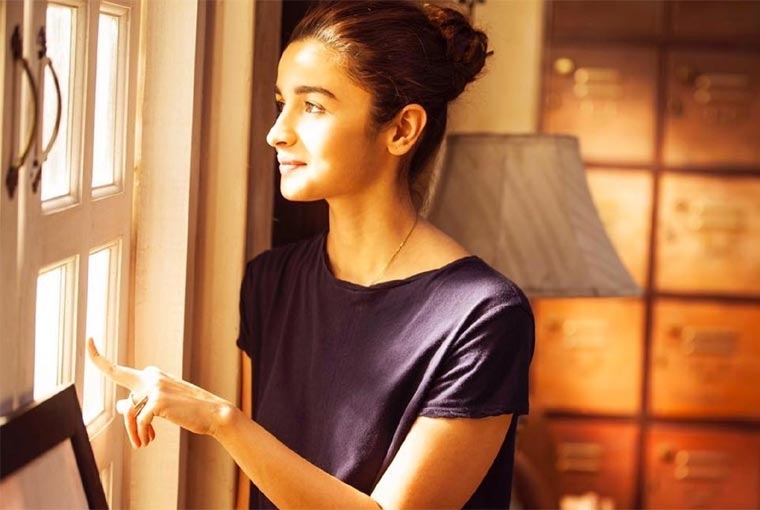 Still from Dear Zindagi; Courtesy Google Images
The Bhatts
As an actor, your life skills and your personal skills play a very important role in defining the kind of professional you are. So whether it is my opinions, my mannerism, my work ethics, and the way I deal with people or the way I look at things, my family has a very important part to play because I feel much influenced by their decisions and outlook towards the world. Having said that, I also have my own set of emotions, thoughts and opinions on many things, and that's also because we have been brought up in a way that encourages us to have our own perspective.

Real to Reel
Honestly, I feel as much as possible; one should stay away from one's own life when playing a character. If there are references or similarities then you can draw from your own life. But it's more exciting to create a whole new person altogether, and start from a blank canvas. I like to leave myself behind at home and adopt the character I am playing. After Highway, I made it a point not to take the characters home with me or take them too seriously. For example, for Udta Punjab I made it a point not to take the character back home. There were moments when I had sleepless nights thinking of the role. But then again, I don't take myself too seriously also. After pack up, I try and do things that are normal—eat, sleep, watch TV…that kind of thing.
Still from Udta Punjab; Courtesy Google Images
The Thrill
To be able to live another life is very exciting. And the creative process is very thrilling, as you are re-creating something from the scratch—whether it is a scene, a moment, a song or even a feeling. It does not exist—you are creating it, and that is what inspires and drives me.

Right Here Right Now
I think right now the only path that I am focusing on, is my professional path. The personal path will reveal itself as and when it is required to. Right now I am too young to focus on that, so I only want to concentrate on my work.
When I set foot on my first film set, I was just about 19. And today—four years later—even though there are not too many years in between, I feel a lot has changed. For starters, I am shifting into my new house. As a person I have become a little more aware and I think I have grown up a little bit…I won't say too much but a little—yes.


Text Shruti Kapur Malhotra