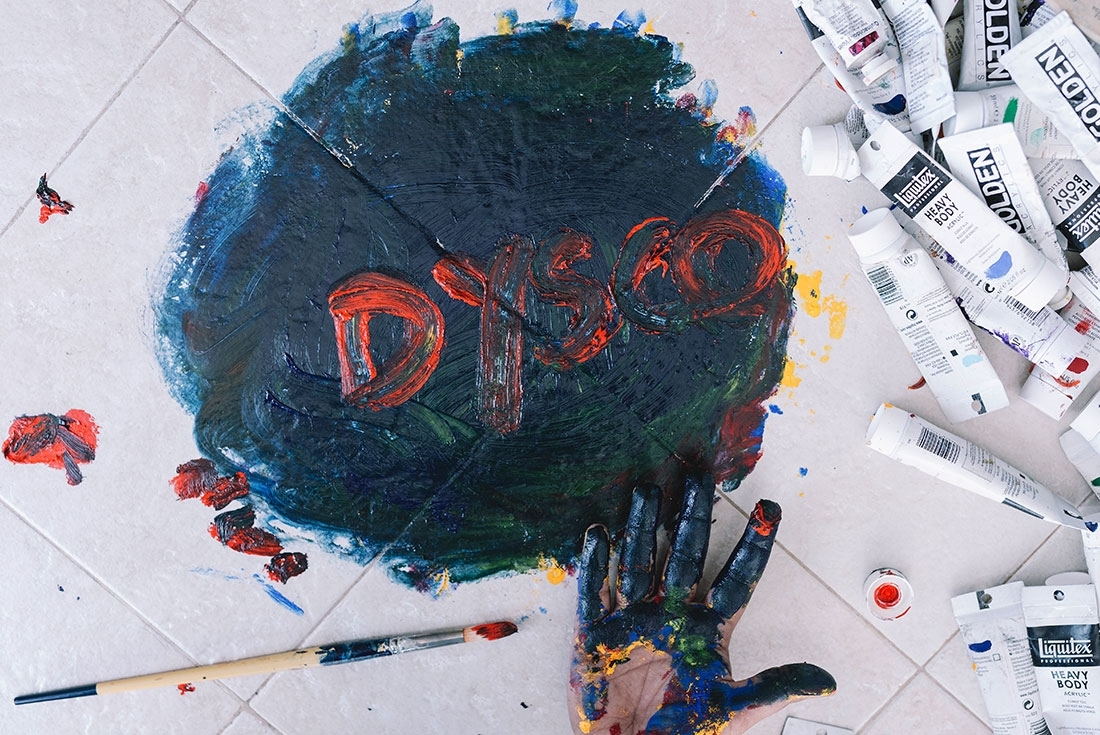 Dysco
Khrisha Shah and Mishal Shah
Khrisha Shah and Mishal Shah's brainchild, Dysco, is fast revolutionising the professional world. How, may we ask? It's an application that serves an array of purposes and redefines networking like never before. It goes beyond the traditional realm of just hitting up someone on a professional networking site and hiring, collaborating or working with them. Dysco lets you showcase your work, be clear about your professional intentions- whether you want to hire, collaborate or freelance, avail offline consulting to find the best of talent to suit your needs, attend curated events and more.
This well thought out business truly gets to the core of problem solving. The idea saw it's birth when Mishal and Khrisha were struggling to find the right people to work with for an app that they had originally planned to launch. Captimate was going to be a travel and photography app, both of which are passions amongst the brother sister duo. Though the problem that really presented itself in that conquest was finding talented and reliable people in App development, User Interface Design and Digital Marketing. How do you find that through professional networking sites? And even if you do, how do you know that they are going to be reliable and that their work online matches their capabilities offline? Eventually, they came down to 'word of mouth' as a means to find the right people to work with. Dysco, whose tagline reads designed to find, solves the problem that Khrisha and Mishal were facing and one, which plagues professionals across industries.
Curated lists of talent across industries posted now and then, listed users- who are a bunch of users doing exceptional work in their field, an intention button which can read Hire Me, I'm Hiring, Collaborate, Network and Freelance, offline consultancy services and well curated events aid the process of finding just the right professional connections. The underlying desire lies in making the process more organic than mechanical as well as more social and millennial friendly than rigid. To add to that, Dysco lets the user link other networking sites to their Dysco account. 'We don't consider ourselves competition for a lot of the things that are out here.. we see ourselves as complimentary so we have allowed users to link other social accounts or professional accounts to the profile on Dysco.. You can link your LinkedIn profile, you can link your Instagram profile, you can link your Behance profile.' Khrisha tells me. In a nutshell, the founders have taken the best from all professional networking sites coupled with their own insights to create something entirely new yet very relevant. Furthermore, they are planning on introducing a business profile for users who want to have a business profile separate from their personal one. In all totality, Dysco sounds promising with it's ability to infuse a sense of ease into professional networking. What led to such a strong business idea? 'We have spent a lot of time thinking what we want the brand to be, what we want Dysco to be and we have invested a lot of time and careful research about how we want to position the platform. I think investing in that time has really helped to even direct our users to reinvent the way they are positioning themselves so I think that has really set us apart'.
The statistics reveal a soaring success rate with more than 2000 app downloads, over 150 daily active users, more than 10 networking events hosted so far and more than 100 success stories of collaborations, job hirings and brand ambassadors that have been signed. Dysco has undoubtedly brought it's values to the forefront within the two years of it's exitence, though what holds it's future? Mind the Gap, one of it's major events is all set to take place next Sunday on June 3rd at WeWork BKC, Mumbai. It will be an event where professionals from diverse industries will come together to question and discuss gender equality across professions and workplaces exploring how women are entering traditionally male-dominated spheres and spaces where men are experimenting with what's normally considered a woman's job. Panel discussions, art and photography exhibits, storytelling sessions, music performances, interactive displays and stand up comedy will all be apart of the event giving a wider perspective on the issue via expression.

Text Supriya Jain