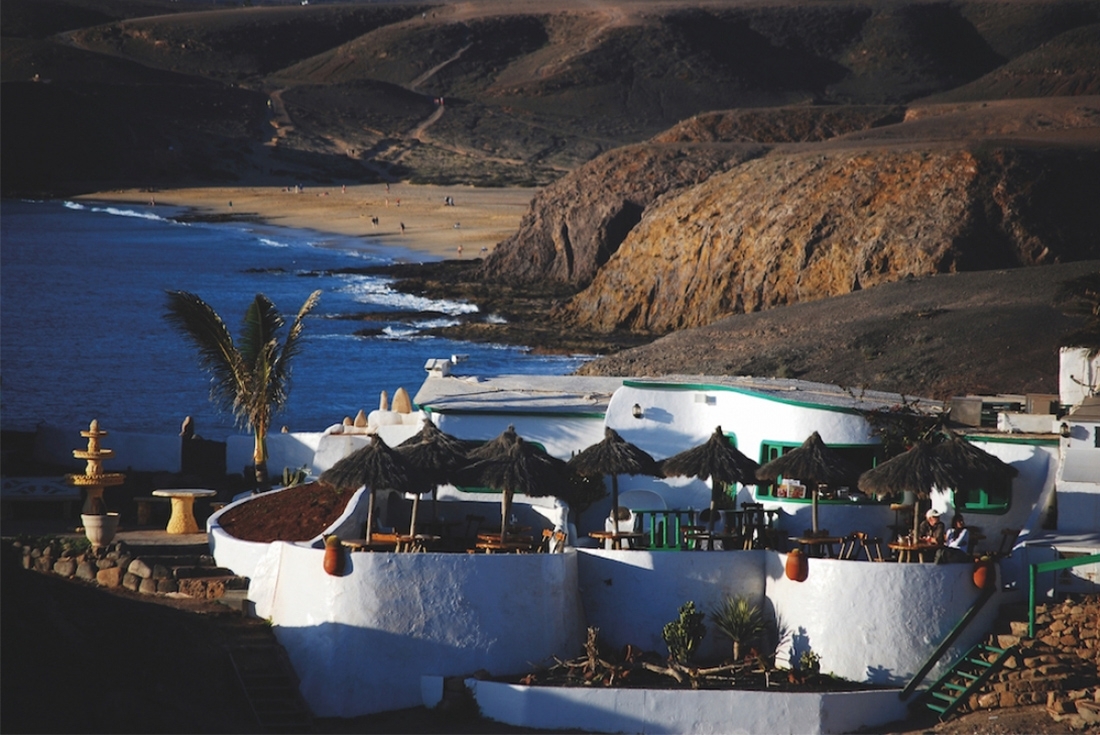 Five Places to go this Summer: Best of Platform
We dug up our comprehensive archive to find out the five best places to put on your holiday list!

Spain
Best time to visit: May to October
If you live outside Europe, chances are Lanzarote doesn't fea- ture on your travel radar. But if you like the sound of hidden villages, sleepy tapas bars, unique vineyards, tranquil beach- es, and stunning volcanic landscapes, then this Spanish haven has it all. This year, venture further afield from traditional Spanish cities, which seem to feature on every tourist itiner- ary (Barcelona anyone?) and discover an offbeat Spanish island instead.
The Canary Islands are a Spanish archipelago, located just off the northwest coast of mainland Africa. Lanzarote is the fourth largest and most easterly island in the archipelago. It is a volcanic island, close to the Tropic of Cancer. It's visually unique landscape has been shaped mainly by volcanic erup- tions between 1730-1736 and 1824. Volcanic rubble, ash, lava rocks and the azure waters of the Atlantic Ocean dominate the scenery of the entire island.
Read more here.
Switzerland
Best time to visit: June to August
I'd long wanted to visit Zurich. My grandfather, Dr Arvind Vasavada, had studied there with Dr Carl Jung; they had shared a complicated relationship. I had wanted to stop by Jung's Institute here, locate shared correspondence if possible. My home in Zurich was the Baur au Lac, the local jewel. A grand property so close to the waterfront that on the following morning, a duck was nesting in the green cover outside the breakfast room. After devouring some heavy duty chocolate in my lovely room at the Baur au Lac, I headed for a walk. My friend DB had pointed out to Stazione Paradiso, a down home bar by the river, with an alternative vibe. He also recommended The Rooftop Bar at The Widder Hotel, which indeed had the best cocktail menu and commanding views of town. Most of Zurich's after-work crowd stops by the Rimini Bar— you can overhear bankers talking up models, and you just know this is where the next scam in finance is dreamed up over a daiquiri.
Click here for more info.
Kenya
Best time to visit: June to October
Nothing that I can write in this travelogue will do Africa justice, except perhaps that it will, quite literally, take your breath away. I've always dreamed about going on safari in Africa, and after watching a gazillion NatGeo documentaries on the Serengeti, one would imagine that I would have gotten a good idea of what to expect. Nothing could be further from the truth.
I decided to visit Tanzania, as opposed to Kenya, partly because a dear friend of mine lives in Dar es Salaam and I wanted to spend some time with her. Perhaps the fact that Zanzibar is also in Tanzania added to the charm, as I tend to gravitate to the ocean whenever I can. After speaking to people who had already visited Tanzania, I decided to do the tried and tested route – Lake Manyara, the Serengeti and the Ngorongoro crater, after which I would go to Zanzibar and Dar es Salaam.
Read more here.
Cambodia
Best time to visit: May to early October
Minutes after crossing the Thailand border at Aranyaprathet, my family and I hopped into a car for a two-and-a-half hour long journey into Cambodia to reach Siem Reap. As we inched towards the province, the countryside offered a mesmeric interplay of rambling, lush green rice fields against the canvas of dancing cotton clouds. We crossed several villages en route, many defined by stilted houses and swinging hammocks within. Palm leaves woven into bam- boo formed the roof and walls of these houses, while the stilts (as high as three metres above the ground) were constructed from teak. The stilts ensure that the annual floods don't affect the main structure of the house, and the space below can be used as livestock shelter.
Read more here.
Tuscany
Best time to visit: May to October
Just like falling in love with someone, falling in love with a place has to do with more than good looks…there is a certain amount of serendipity, luck and magic involved. While in Tuscany three years ago I found myself with a few days free, and having never spent any time on the Tuscan coast, decided to spend those days exploring it. I vaguely remembered a friend mentioning a hotel called Il Pellicano, and so sight unseen I called them to see if they had any rooms. Naïve of me, not knowing that it was one of the most in demand hotels in Italy, but this is where serendipity steps in…they had just had a cancellation 15 minutes ago, one beautiful suite and it was free for the three days I needed…would I like to book it? And just like that, my love affair with my absolutely favourite hotel in the world began.
Read more here.