Known for creating world class destinations, DLF today opened doors to its latest offering – NOI – the city's first high energy bar at its retail destination, The Chanakya, in the heart of Lutyen's Delhi at the iconic Yashwant Place Commercial Complex.
The Chanakya is a holistic destination by the DLF group that offers the best experience in retail, food and entertainment and is home to world renowned luxury brands like Hermes, Montblanc, Rolex, Jaeger- Le Coultre, Panerai, Ted Baker, Yoku Moku, Nicobar and Anita Dongre Grassroot amongst others.

Earlier this year, Delhi saw the launch of MKT - a one of its kind food and retail experience - a multi-level luxury gourmet destination that houses a spectacular showcase of 17 succulent cuisines from across the world. The launch of NOI adds a new dimension to The Chanakya making it a one-stop entertainment destination for all.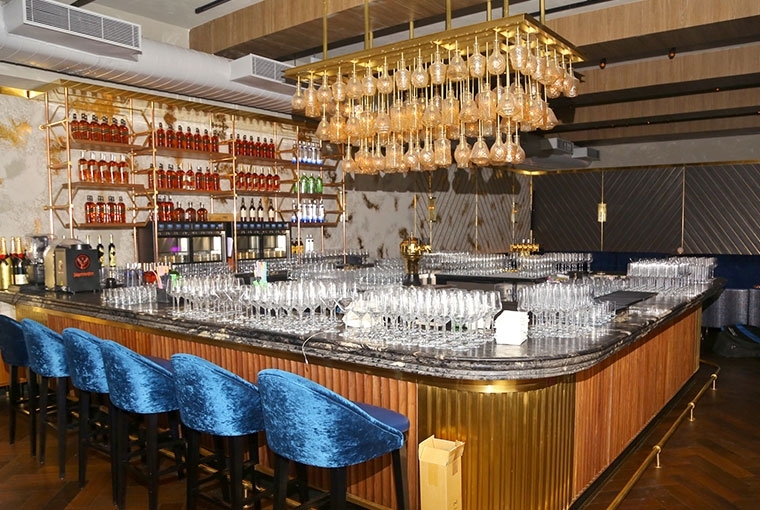 NOI is set to offer an excellent blend of fine spirits and irresistible bites. The in-house DJ plays eclectic music that gets the crowd grooving and tapping on their toes. Here, rhythms, brews and International cuisines come together to elevate your dining experience like never before.
Designed by the award-winning group- Rockwell, based out of New York, MKT and NOI offer an immersive gourmet journey with elegant dine-in spaces, live cooking theatres and stellar wine and spirit offerings.From world-class food and beverages to a state-of-the-art cinema, The Chanakya hosts the best of fashion, gourmet and entertainment all under one roof in the heart of Delhi.

Speaking of the launch, Sriram Khattar, Managing Director, DLF Rental Business, says, "DLF Luxury Retail and Hospitality has always aimed at reinventing dining experiences. With the success of MKT, we are excited to launch our top notch bar -NOI, the newest hotspot in the capital city. NOI has been conceptualized and created with the ambition to become the go-to destination for the gen-next. They can indulge in not only world-class F & B offerings but also experience an international level night club that embodies the vibrancy of a fast-paced city like Delhi"
Dinaz Madhukar, Executive Vice President, DLF Luxury Retail & Hospitality says, "The Chanakya is the latest testament to DLF Luxury Retail's expansion and growth. It is another jewel in our crown, offering the best of fashion, gourmet and entertainment all under one roof. With the opening of MKT and NOI, The Chanakya aims to redefine the concept of modern gourmet dining in the capital city."

Influencers such as Peter & Cecile D'Ascoli, Pia Pauro, Rajeev Sethi, Sunil Sethi, Suhel Seth, Malini Ramani, Gaurav Gupta, Rohit Bal, Nikhil Mehra, Kalyani Saha, Rohit Gandhi and Rahul Khanna, Suneet Varma, to name a few, mingled at the high-energy party, contributing to the successful & fashionable evening!