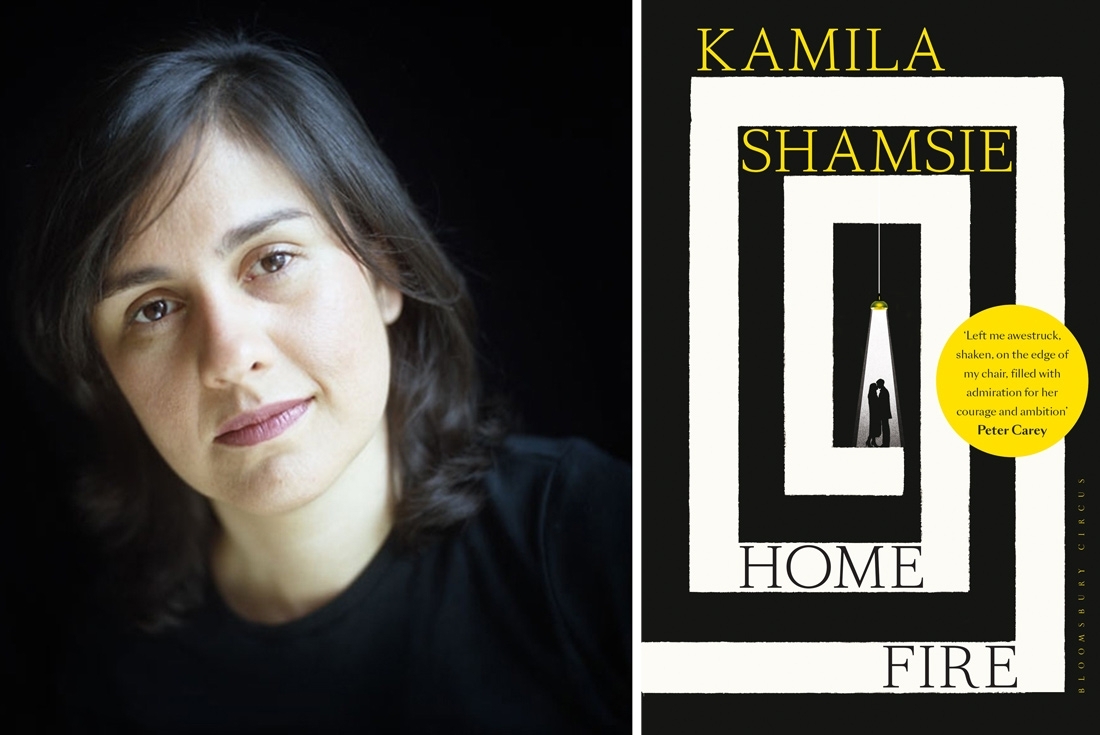 The voices from the past echo loud against the lives of the future generations in a once foreign land that's now home—or is it? These questions cry out to answer themselves in some of the most striking writing from the veterans this year—each for whom 'otherwhere' is an intrinsic quality of the word. Kamila Shamsie's Home Fire is about family and loyalty and the individual's relationship to history. The author gives us a closer look.

What inspired you to write Home Fire?
I was handed the idea by Jatinder Varma, the artistic director of Tara Arts in London. He said he'd like me to adapt a Greek play for theatre, and suggested Antigone. I went away and thought about it, realised I didn't really know how to do it as a play—but I wanted to do it as a novel. [He was very gracious about it]. Usually you're not so lucky as to have someone hand you an idea and have to go around searching for images and ideas that catch your attention and stay there.

Can you give me a blurb on the book?
Home Fire is the story of two British Muslim families, with very different relationships to the state. Aneeka, Isma and Parvaiz Pasha are the children of a Jihadi who died on his way to Guantanamo; Eamonn Lone is the son of the UK's first Muslim Home Secretary. When Eamonn meets first one, and then the other, of the Pasha sisters and becomes involved with their lives he has no idea that their brother, Parvaiz, has made certain choices that will place the two families on a collision course.
It's about family and loyalty and the individual's relationship to history—a lot of my books circle around those themes in different ways.

What is your definition of an 'outsider'?
I do think people under-estimate the value of being an 'outsider'—it's a useful position, and one that most writers need to inhabit in order to write about a world.

"I do think people under-estimate the value of being an 'outsider'—it's a useful position, and one that most writers need to inhabit in order to write about a world."
The past and the present, I assume, meet your characters like both friends and foes throughout the story. How do you think people can make peace between both?
I don't see why people should be expected to make peace with either the past or the present. Certainly in many parts of the world today we absolutely shouldn't be making peace with the present – we should be challenging it, and trying to fight against regressive, hate-filled currents of history.

What is the biggest challenge that you faced while writing the book? How was it different from what you felt while writing the others?
How to hold your nerve. That's always the challenge. Keeping on even when you doubt the project, and your ability to do it successfully. This one felt different because it's the first time I was using a source text. So on one hand I had the advantage of having a broad plot outline and characters—and usually I'm making that up as I go alone, which can be terrifying. But the disadvantage was that I didn't have the excitement that goes along with trying to work out plot twists, and that brought with it concerns about doing enough with the text so that it didn't just feel like a 'cover version', but something new created out of something old.

What is next?
Good question. I'd like to know the answer myself.


Text Soumya Mukerji