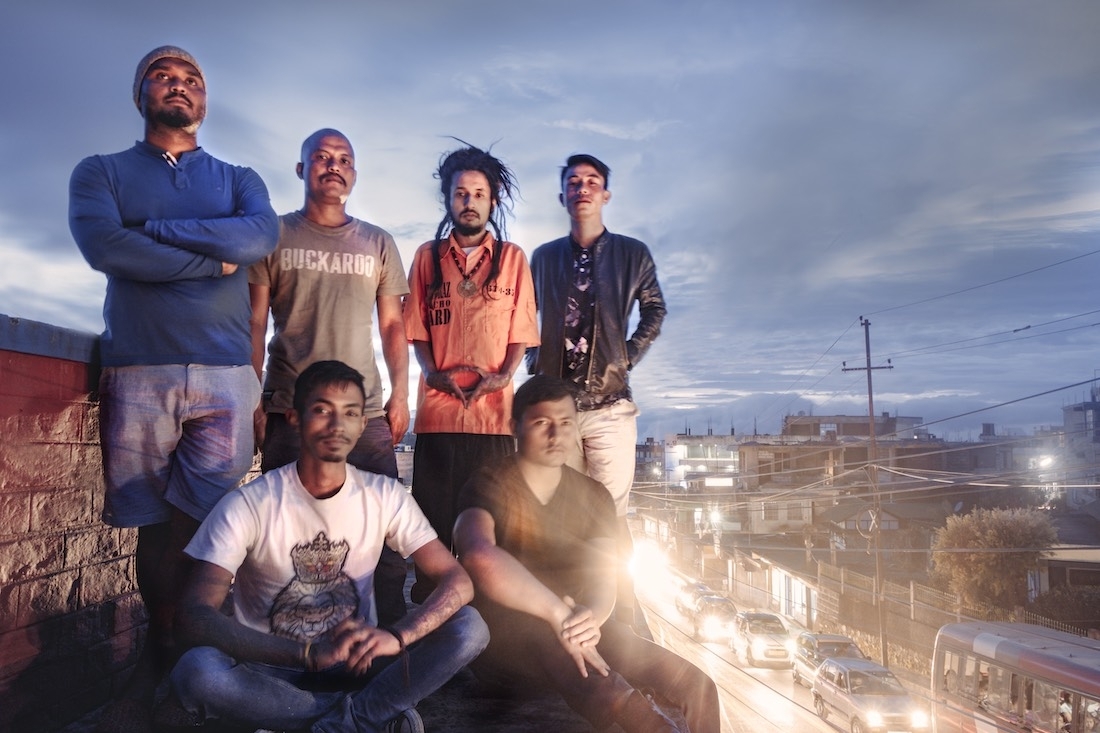 Dewdrops is a roots reggae/ska/dub/rockers/rocksteady band, hailing from Shillong and Rymbai Village in the Jaintia Hills of Meghalaya. Dewdrops sing lyrics to promote independence as artists and as individuals, find and seek inspiration from nature to champion the message of love, peace and brotherhood through their music. They brought the Reggae energy straight from the hills and sent the vibrations to the cosmos earlier at the Bacardi NH7 Weekender. Get to know them as they talk to us about their music more.

I'm sure you've been asked this multiple times before but I need to know it too. how did you guys get together?
As is for most bands and musical acts, Dewdrops came together when like-minded and musically inclined friends from Rymbai decided to get together and play music on a regular. The original line up consisted of Leonard and Daioh from the current line up and got together as Dewdrops first time in 2007 to play at a wedding in Rymbai. The gig also featured Soulmate and then it was Keith Wallang who supported and inspired the band and asked us to come to Shillong to do a show with the Roots Reggae Band and Dewdrops became strictly a Reggae act from then.
As a band you've been tight for a while. How do you keep the creative juices flowing and keep yourselves motivated.
We are blessed to have a line up of talented musicians. So we always try to mix old styles with new, elements from whatever styles we have understood and sometimes try to fuse in traditional beats from our own hills to get our own sound. We also look to what is happening around us, in the world , in our society for inspiration. And we seek the word , the truth and it gives us inspiration that we can share it with other youths and elders alike who can connect with us and it's very uplifting to see so many join with us in this journey. Special love to the Reggae community in India.
How would you describe your music sensibility?
Manavon and Vincent are formally trained in music theory so we have a strong theoretical background but even otherwise all of us are self taught musicians who have been learning and practicing, researching in music theory for more than 10 years. We are heavily drawn towards any form of Roots music but also dance music , music that can put people in what we call an 'Irie' vibe, community music.
Your music, lyrics have a deep meaning and have a voice behind them. How strong do you think music is as a medium to bring in radical changes?
Through the years music has brought around so many trend changes right from our way of thinking , of dressing up, of talking , if living and many trend setters in our times have been musicians. So we strongly believe if it has motivated us then one day our music will also motivate others same way. So we also try to send a message touching issues , environmental and social , even political. Yes like we mentioned before music is what we call sound, deal in spreading the word, used to uplift and give the people and ourselves power.

What can the audience look forward to from you at this year's Hornbill edition?
For those who know Dewdrops this is the best time to catch Dewdrops , for those who love Reggae music this is the gig to catch. For those who are new to both, you are in for a Reggae journey. We also have a special line up with guest artists from Pune and Bombay, some we bringing from home who are also a big part of our family.
Blueprint for 2019?
More originals , albums, EPs , singles, will work on a lot of visual material as well. We cannot contain our excitement to tour the country with our set of tunes, to take our music to new cities , new towns and eventually to new countries everytime and contribute in spreading Reggae music and the message of Jah Rastafari to every corner of the world as is the prophecy.


TEXT Hansika Lohani Mehtani