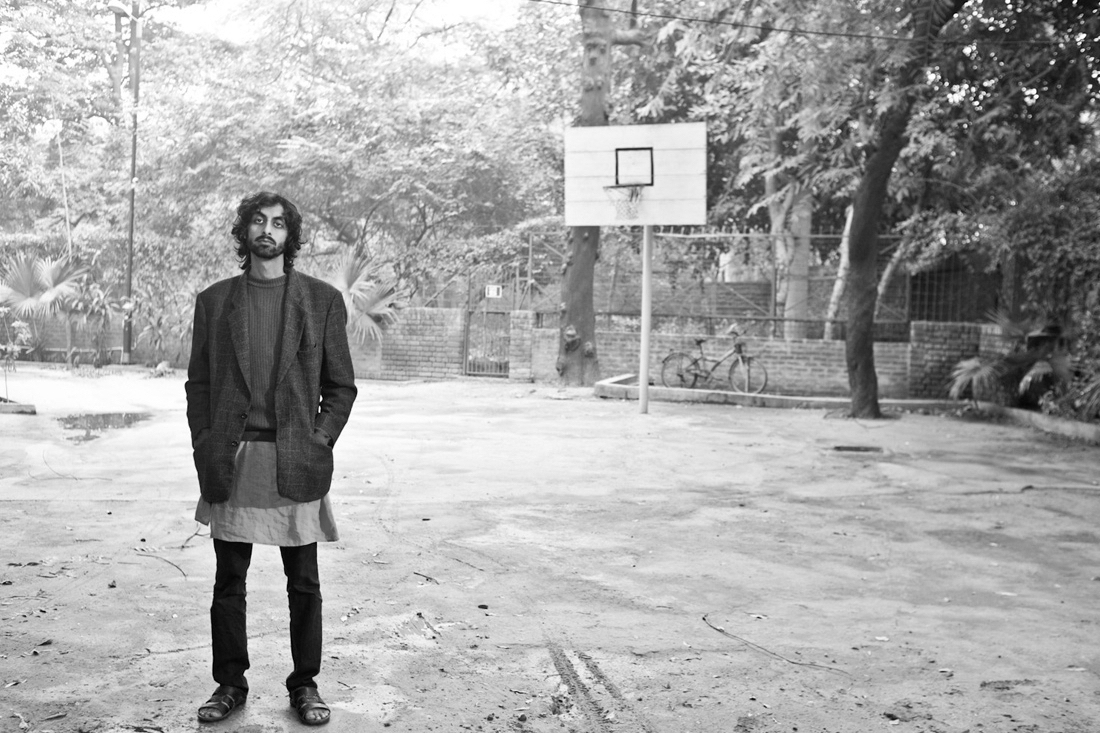 Rising and Shining
Jaago by Lifafa
Suryakant Sawhney, the most cherished underground artist, has just brought out his new album Jaago, which is a delight for everyone who likes his independent music. He has set his mind to create a new musical sub-culture, a genre of music that brings alive Hindi lyrics, electronica and many other influences that India offers. His independently run project, Lifafa, comes with strong undertones of magical realism, and Jaago, which denotes awakening beyond attachment, is an important turning point in his musical journey. Here's breaking into that envelope of enigma.

Why Lifafa?
It sounds transnational, transcultural and translanguage.
At what point did you discover your voice as a musician?
I still wonder where I'm at. I still rediscover how little I know with every passing month. I started roughly around 22 and it's been a decade of treating this as my current profession.
Tell us a little about your new album, Jaago.
I really hope that it's the beginning of a journey for me to explore the musical history and future of Indian music in all its forms, from songwriting and form to a different club music scene. Jaago is like a proof of concept for me.
I think a lot of songs deal with how helpless and distant I feel in the face of Indian cultural and social realities. I'm obviously somebody who was brought up with a mix of eastern and western culture, something which was incredibly beneficial. Unfortunately, that also insulated me from so much of what happens here. I'd like to change that. I lack the inherent aggression which protest music requires but I'd like to think I can take a romantic approach to these issues and Jaago and Mere Saath address this, the other songs address more personal issues at play amongst partners and people.
A blend of hindi lyrics with the magic of electronica -- could you elaborate on your musical sensibility?
There's no particular sensibility. It's constantly evolving. Even before Jaago was concluded, I began hunting for a new one, ironically something which goes back to when I started. I get excited when I come across something I can't easily identify within the standard tropes of music.
What hurdles did you encounter while launching yourself as an independent artist?
I guess the primary hurdle was the lack of financial backing in matters of promotion. The benefits of having it is exponential and the lack of it only delays the possibilities of what you can do.
Who's your source of inspiration?
There is no single person. It consists of an amalgam of people who loved me or who I loved, and moments and slices in my life, be it an experience at a club or spending a night at a temple. I've extracted ideas from everything in my life.
One piece of advice to those looking for direction?
Listen to what your instinct tells you and find what genuinely moves you, and explore that as opposed to trying to follow some pre-built aesthetic. It's harder than it sounds and I've only recently started to understand this.
How does it feel to receive such an overwhelming response from your baby album?
I feel lighter. Can my bank account get an overwhelming response too, please?!
What's next for you?
The new Peter Cat Recording Co. album in June, more films and possibly a new Lifafa album in the fourth quarter!

Text Priyanshi Jain