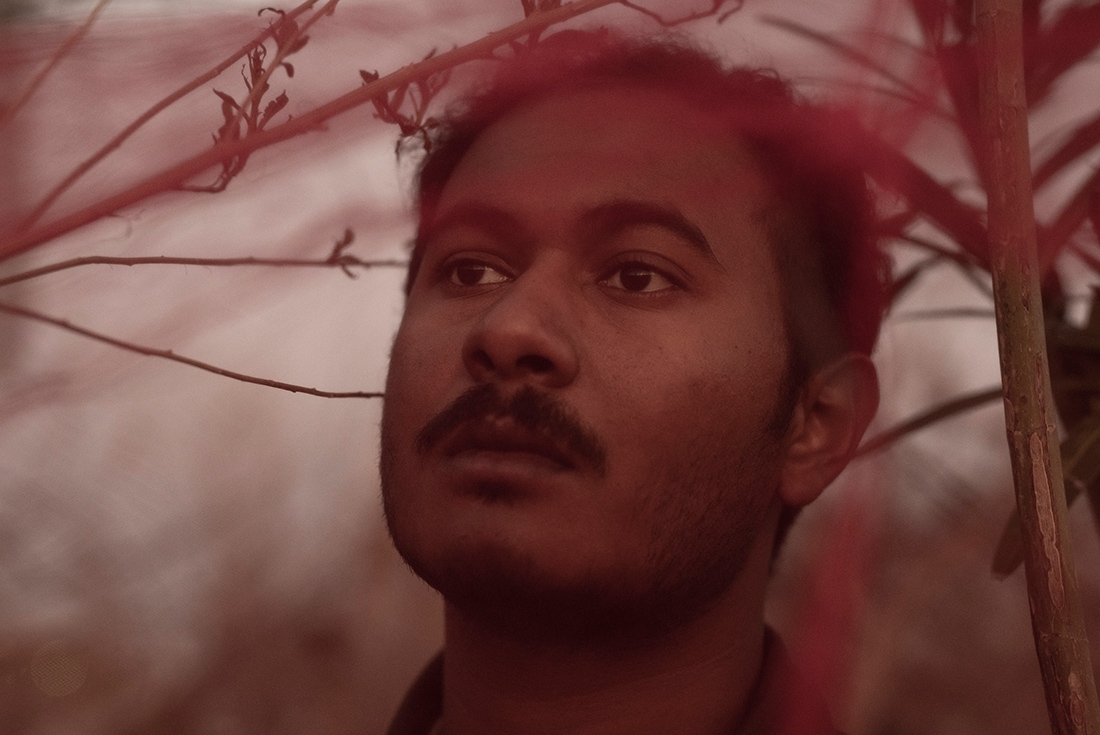 Singing Away Adulting Blues
Rounak Maiti, Waiting on the Comedown
'Feeling completely overwhelmed or almost frightened by how quickly time passes, how difficult transitioning into adult life can be, how much there is to learn and see...'

This is how Rounak Maiti, born in Cleveland, raised in Mumbai and based out of Los Angeles, describes his new record. It is called Waiting on the Comedown. Much like his first album [Bengali Cowboy], his music isstill heavily inspired by the disparity between his life in India and the States. Also, themes of anxiety, trouble, the drama in our heads created by all the noise around has also inspired him this time around.
I got in touch to understand a little more of what makes Rounak Maiti.

It has been two years since Bengali Cowboy came out; what has kept you busy?
Time is crazy. Even saying that it's been two years since Bengali Cowboy came out is wild to think about because, in many ways, not a whole lot has changed. I'm still living and working in Los Angeles, and between work, my music with Small Forward and other freelance stuff, I like to divide my time across different projects. Small Forward went on a short tour to SXSW in early 2018, and later on in the year, we released two singles, bookended by a lot of shows in the LA area. Then, last winter, I did some touring and travelled to India. Now, I'm back in LA and working again - things are always moving fast, so it's equal parts overwhelming and exciting.

How would you describe your music sensibility for your new record, Waiting on the Comedown? How differently have you treated this album?
I spend most of the day listening to music, so I'm always looking to expand my horizons in that regard. Over the last two years, I found myself gravitating towards music that was structurally different than a lot of the indie rock, country and folk I was spending time with pre-2017. I bought a record player and started buying albums that I knew I'd have to sit down and listen to in their entirety. When I'm working, I need music that is very immersive, and thus found a lot of solace in ambient, drone and minimal. I started listening to a lot more shoegaze and slowcore music too.
As I started writing the new record, I channelled these newfound interests by recording several layers of instrumentation - guitars, synths, drones, vocal harmonies and more. I wanted to invoke a deep sense of atmosphere, rather than focus too much on chord progressions and lyricism. Most songs were written in the span of one day, where I'd record a ton of loops. The words came pretty much as a stream of consciousness and I'd write them as I was recording. Then, I'd tinker with everything for several weeks, because I wanted it all to be produced very meticulously. And while Bengali Cowboy wasn't a cheery album per se, I took a deliberately darker tone and approach on this album.
The new record talks about growing up and overcoming personal battles while continuing themes from Bengali Cowboy... can you elaborate?
It's a bit of cliche, but everyone knows that we live in a time when art is generated at breakneck speed. We have to sift through all the noise while being bombarded with a never-ending cycle of news, social media and politics. Personally, it can lead to anxiety, feelings of self-doubt or the burden of comparison. But I try and use my music as an outlet to make sense of those feelings. I think it's healthy to navigate these feelings in your own head, or through your work, or with those around you. A lot of this album details this process, and how hyper-connectivity plays a role in it. Much like Bengali Cowboy, I still sort of live in two worlds at once, I still split time between India and the US--my dual identity, family and relationships impact my music very heavily.
It's funny, sometimes I feel like making music that is slow, atmospheric, generally "sad" and very labor-intensive is kind of like screaming into the void. But even that, in and of itself, has been extremely important to me. I'm making music that I feel personally attached to, and I'm grateful that there are people out there who listen.

Where did you find the inspiration?
From feeling completely overwhelmed or almost frightened by how quickly time passes, how difficult transitioning into adult life can be, how much there is to learn and see. I'm not sure - there's almost too much to list. So much music has directly informed my own process; some of the artists I've had on heavy rotation are Grouper, Bing & Ruth, Red House Painters, Duster, Beach House, Slowdive, Mitski, Galaxie 500, Cat Power...the list goes on and on. I'm constantly inspired by people around me too. Simple, everyday conversations with people can arbitrarily encourage me to make music.
What do you think of the music coming out of India?
Since my last visit, which was almost three months long, I had a lot of time to get re-acquainted with music coming out of India, and I'm so inspired by it. There is such a rich diversity of music, especially as far as electronic, singer-songwriter and experimental artists go; a lot of artists are making some seriously boundary-pushing work. And I'm especially grateful for being able to work with some incredible artists whenever I do visit home, like Shantanu Pandit, Shashwat Bulusu, Ditty, Dhruv Bhola and others.

What does a typical day in your life look like?
Very early mornings and late nights, usually. But not necessarily in an unhealthy way, I guess I've just never been a huge fan of sleep. Outside of "work" work, I'm listening to and making all kinds of music. Travelling is expensive, so as much as I'd love to, I unfortunately don't get to do a whole lot of it. That said, I drive, and I explore California pretty extensively. It's definitely one of my favourite places on earth.

Lastly, what's next?
Lots more music. One thing this album reminded me of was when I used to simply write and record a song, and immediately upload it to SoundCloud. I took a lot of time on working on this record, and while doing that I was already formulating ideas for forthcoming releases. Those will be out in the world too, sooner than you know it.

Text Hansika Lohani Mehtani