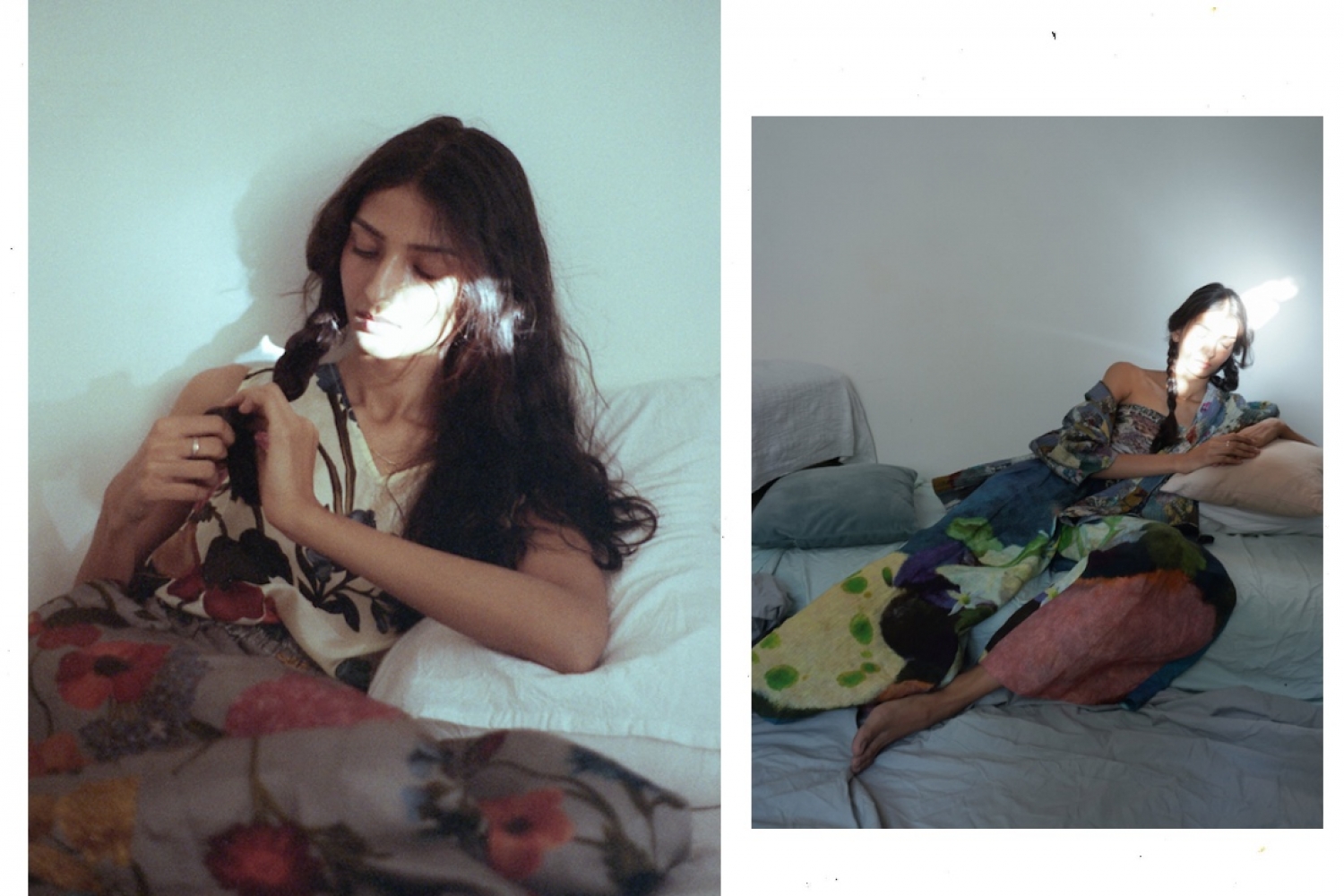 'Art and soul' sums up the spirit of Yavï, a young, contemporary womenswear label established in 2016. Founder Yadvi Agarwal's lifelong fascination with textile and fine art—coupled with her in-depth study of indigenous craft systems—have coalesced into clothes that are playful and inventive, with an emphasis on easy wearability. Fluid lines, modern silhouettes and smart details are the cornerstones of Yavï's designs, and impressionism is the leitmotif. Through a gradual process of research and abstraction, the brand aims to continually develop unique textiles for the discerning; such as the label's now-signature hand-painted and digitized impressionist prints; and a special – delicate & elaborate embroidery developed using 'one' single thread.
Yavï's approach to fashion is slow and steady, absorbing all the elements in a culture but retaining the impressionistic method of not making any final statements about that culture- keeping the encounter inviting and open-ended with possibilities. This has won Yavï a small, but discerning cohort of patrons.
The label's textile jewelry and garments have been exhibited and sold at the Victoria and Albert Museum in the UK, the San Francisco Museum of Modern Art for its rare textile. Yavï retails out of luxe concept stores such as Anaconda, Macondo Italy; Biba, Ikat, Kazak – Paris, Gallery Indigo – Bruges, Wana Boutique – Spain; to name a few across Europe. Anthropologie USA has rated the brand at their highest level of merchandise. Having made its debut in the fashion capitals, it is now slowly turning its gaze homeward.
Yavï debuted in Lakme Fashion Week under Gen Next category in 2019, It has also been awarded Grazia Young Fashion Achiever's Award in 2018 has also won Elle Graduates award and has collaborated with R-Elan. The brand has also been a winner of the 2020 edition of "Scouting for India" - an initiative of Vogue Talents in collaboration with FAD Institute of Luxury Fashion & Style. Yavï has been featured in Vogue, Grazia, Elle, Harper's Bazaar, Cosmopolitan, Femina and L'officiel and also it has been worn by celebrities like Kalki Koechlin, Dia Mirza, Ayushman Khurana, Vidya Balan, Samantha Akkineni and many more.

Date 19-04-2022