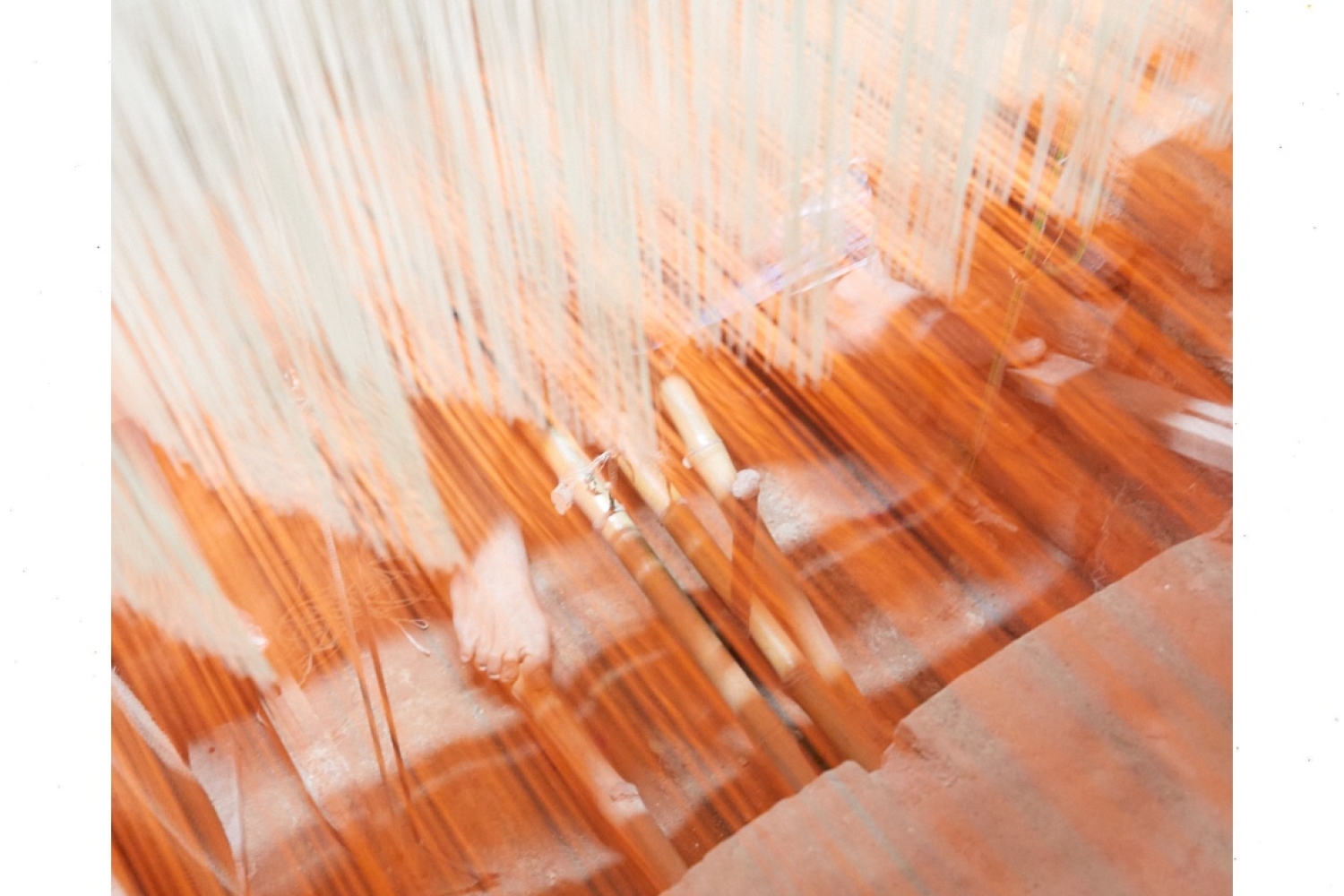 Project Second Chance by Ekaya
Come September and Ekaya hits a decade! The countdown is officially on. As they retrace their steps to the beginning of our journey, looking at all the collections that have given them so much joy in the process of their creation, they seek to recreate memories with a fresh lens. They say what goes around, comes around. So they decided to go around in circles. To look for clues. To stay inspired and share what inspires us with their community. With this initiative, at Ekaya, they are inviting patrons to find new ways to not just rewear their Ekaya, but also share their Ekaya wardrobe along with discovering how to enjoy their textile wardrobe in more ways than one.
Adds Palak Shah, co-founder and creative director of Ekaya, "Large part of my wardrobe today is focused on how I can rewear my Ekaya textiles. I look closely at my favorite styles and silhouettes I enjoy wearing again and again with confidence. I seek out new styles I like instinctively and take a moment to consider what I can recycle and how can I ensure the investments I made into textiles I love always get a second chance. This project is dear to my heart in our continuous commitment to sustainability the Ekaya way".
"So choose Your "R" and give your wardrobe and heirloom textiles a "Second Chance". For their 10th anniversary year, they are pleased to announce this initiative committed to reselling and revival of preowned Ekaya textiles. They invite our patrons to sell their pre-owned Ekaya sarees, which have existed in their closets for a long time and also encourage them to extend their collectibles' lives by sharing with others in more ways than one. This then allows their community to grow by bringing in more like minded people and allow them to enjoy their love for textiles.
RESELL
Bring us your pre-owned Ekaya saris to give your wardrobe a refresh. We all have raided our friends and families cupboards and eyed that one special piece we will love to drape in style. Ekaya will assess the textile / sari and sell it for you at a special markdown price. And you will get a chance to select another brand new or a pre-owned piece using the proceeds from the sale.
REPURPOSE
Can't bear to give away that special Ekaya textile but feel guilty for not re-wearing it enough ? bring back your ekaya and reimagine it. Bring it to us and let's see what we can do together to repurpose with a healthy dose of imagination. Your Ekaya textile could be transformed into that special jacket / an Obi belt and trousers or skirt / a shirt / and much more. Lets recreate some magic which could be free of boundaries - it could be textile art, an accent piece or something for your home.
REVIVE
In 2021 we introduced a capsule collection of "Revival" saris. We evaluated your treasured heirloom saris and textiles that are now too fragile to wear and chose a selection to weave as new pieces. Share with us your heirloom textile and we will assess the designs and weaving technique and period they belong to. It just might get shortlisted for our second edition of "Revival" saris. We will weave a new one ands give it back to you for your wardrobe for future generations to treasure. This design will then become part of Ekaya's "Revival" line for others to buy those special pieces. It keeps the craft going when our craftsmen have access to our textile history and can recreate a treasured technique.
RESTORE
From time to time we introduce a service to our patrons to restore their treasured heirloom saris and textiles by evaluating their current condition. We are re-opening the service to our Ekaya family for the forthcoming season to help you preserve them better in your cupboard.
REWEAR
Last but not the least - rewear your Ekaya ! Sometimes making a commitment to rewear needs little doses of refreshments. Repeat and Redrape your Ekaya wardrobe in your signature style. Dig deep into your wardrobe and look for other pieces you can repurpose to wear it with. Take that sari for an outing and pair it with a style that inspires you to rewear it. And hey ! you always have Ekaya Thaan to swing by and seek inspiration.

Date 27-07-2022