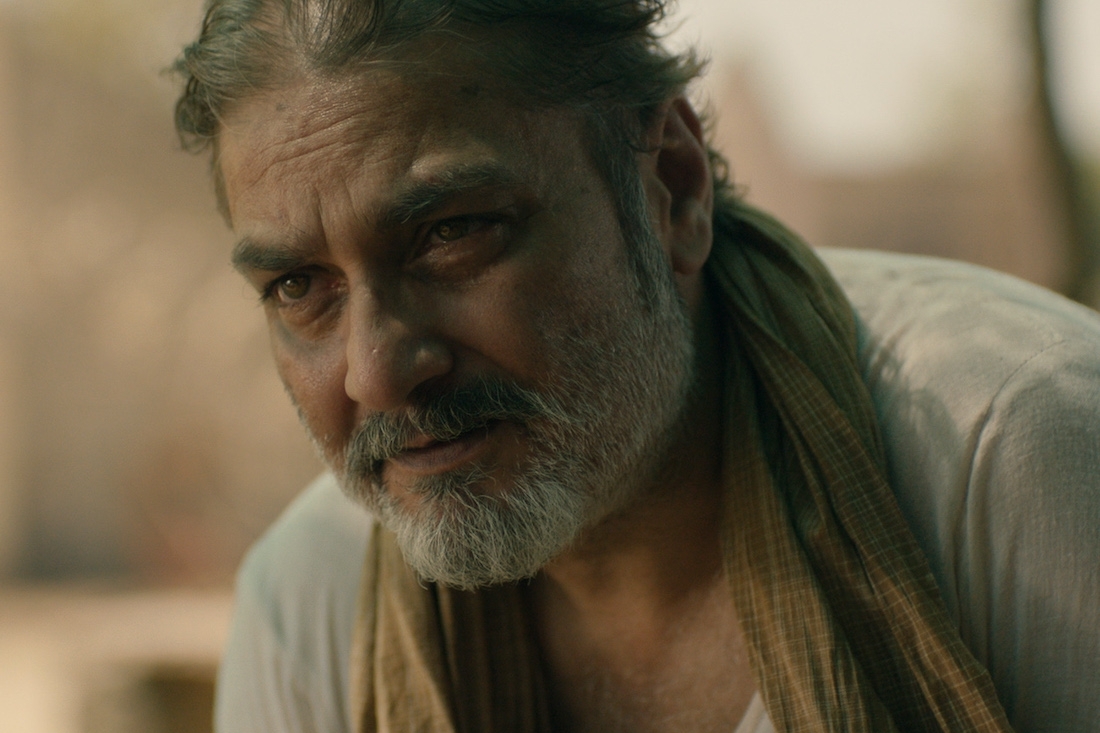 DUST ©unafilm Philipp Meise
Filmmaker Udita Bhargava went to college when communication wasn't as visual as it is now. We were just transitioning into the era of the internet, mobile phones and consumer cameras. 'Now, for a book launch we make a (film) trailer!' she jokes. She has a brilliant background. She attended Mayo in Ajmer before enrolling to study English Literature at St. Stephen's College at Delhi University, where she secretly nurtured the hope of becoming a writer. And then, in order to learn a technical skill that could be combined with writing, she landed at MCRC Jamia Milia Islamia for a Master's degree.
Her debut film is called Dust and was recently released on MUBI. The film, which premiered at the Berlin Film Festival in 2019, follows a German man, who visits Indore after the death of his photojournalist girlfriend while documenting the maoist movement in India. The cast is led by Morten Holst, Vinay Pathak and Kalyanee Mulay. We spoke to her to know more about her journey in cinema and Dust.
Before moving to Berlin to study film, you worked in Bombay on big productions. How was the experience like and how did it help shape the filmmaker in you?
A film set is a fun place, a world unto itself! The bigger and more chaotic, the more it resembles 'real life' — things are permanently going wrong. As an assistant, when the burden of 'bringing a film back home' didn't rest on my shoulders, I had more time to observe and enjoy the complex process involved in filmmaking. Working in Mumbai on big film sets turned me into a fighter! I was a camera assistant in an exclusively male department, back in 2005. It was a continuous battle then, and it continues to be.
Could you tell us a little about your time in Berlin?
I had had a lot of 'formal' education by the time I arrived in Berlin. So, I was just waiting to try out my ideas, experiment and create. That's what I did. It was a challenge because German is the primary language of instruction at my film school and I could barely speak or understand German. Often, in class, I just faked that I understood. My acting skills increased tremendously! Studying in Berlin opened my eyes to the tremendous privilege of birth and background I enjoy in India. I worked as a guide in a museum, at an assembly line in a factory, I was even part of a circus performance once to earn some euros. These experiences were invaluable to my education.
What was the starting point for Dust?
Dust does not tell the story of the Naxal movement in my hometown! It does not speak of the 'maoist uprising in Indore' as claimed by multiple news articles. The film was shot in and around Indore, my hometown. It was born out of an impulse to tell the story of the place that I come from. The seed of that idea was sown in Berlin. It was my response to the blank gazes or the jokes — they would say, 'In-door like outdoor?' — when I told people that I'm from a city called Indore in central India.
What was it like to be born and brought up in a place that was torn by such a radical movement?
Indore is certainly not a city 'torn' by a Maoist or Naxal insurgency. If anything, it's a hotbed of right wing politics and its social fabric is getting 'torn' by the poison of that thought and ideology. Dust, though shot in Indore, is set in an indistinct time and place. It takes you on a fictional journey to a place torn by conflict, a conflict that shapes the life of many people, even individuals born very far away from it or those lucky enough to escape it, like the character of Radha in the film. It refers, through Ishan Tankha's photographs, to a brutal quotidian reality of armed struggle that exists in many parts of central India (and other regions) where the State is locked in an 'undeclared war' against its own people.
Were there any directorial conundrums that came in your way?
We had very little money to shoot the film and therefore had no means to shoot more scenes than the ones that exist in the film. Apart from two scenes, everything we shot in our 26 days schedule made it into the final film. I sometimes think the other stories, apart from David's, needed more space to unfold. And David's own journey could have been told more concisely.
The film was majorly shot in Madhya Pradesh. Any logistical issues that you still can't forget overcoming?
Madhya Pradesh doesn't have an established film industry, despite the efforts of the MP Government, who supported us through sponsorship and permissions to develop MP as film production hub. One consequence is that one doesn't find too many experienced film workers who are based in MP. However, there is a longstanding and close connection between Indore and the film industry in Mumbai and many crew members were Indoreans based in Mumbai, who came back home to shoot the film.
Let's talk about the casting process.
Vinay Pathak is a great actor! After my first interaction with him, I felt that he was one of the few people able to envision the film in its entirety. Not just aspects of it or his role, but the whole world of the film as I conceived it! Finding Morten was a miracle, which came with its own twists and super lucky accidents. Morten was willing to shoot in Indore, thousands of kilometres away from Denmark, under the an open sky, during temperatures above 35C. It was tough! His discomfort, his alienness fills the screen. Funnily enough, I'd never met Morten until the day he arrived in Indore! And we found Abu Bakr 'Golu' and the other boys while conducting a theatre workshop for children in collaboration with Neev Foundation, in the Khajrana Area of Indore. We workshopped/trained with many children — both girls and boys — for two months before deciding on the group that was cast in the film.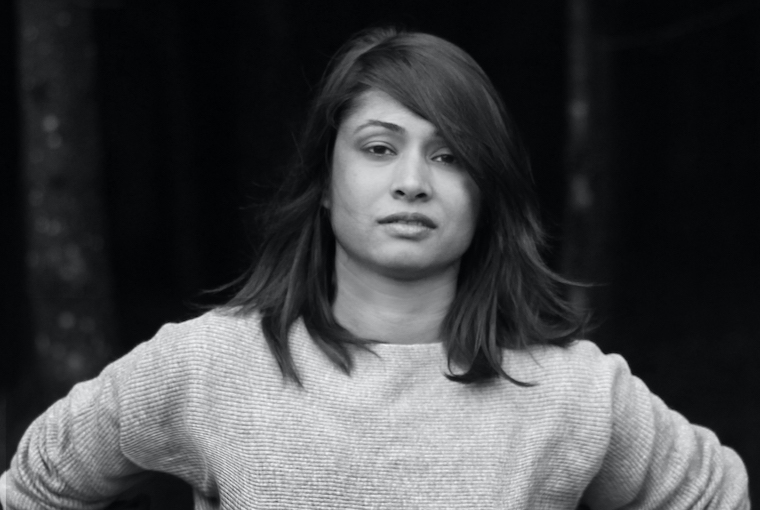 Now that the film is on MUBI and available to a much larger audience, what do you want them to take away from the story?
I wish for people to lay aside questions of time, continuity and perhaps even logic, to delve into a world whose hallucinatory power can create a sense of distress and trauma, akin to that of the characters' own trauma. To me, the characters in Dust are repositories of courage, carrying on in the face of (extreme) personal and/or collective tragedy and loss. I want the viewer to experience both — the tragedy and the hope that these lives represent. I want people to remember the characters they encountered in Dust, long after they watched the film.
As a filmmaker what kind of themes do you gravitate towards?
I draw courage from the courage of other people around me. I draw inspiration for life from the challenges that hundreds of people face everyday, because of different forms of oppression, in a struggle that is ongoing and ever changing. I suppose that is why, thematically, I am drawn to films about underdogs, outsiders, rebels. For example, I love the song Kuti Story from the recently released Vijay the Master! The form is of a commercial action movie but it's still different from posh films revolving around shaadis (weddings).

What's kept you busy since the film made its premiere in Berlin. Are you working on something new?
Two feature films as well as a web series! All these projects are in various stages of development — one of them is set in Orissa and Mumbai, the other in Goa. One is planned as my German language debut. The pandemic has created problems and delays but I have already begun gathering some wonderful people around me and feel confident that each of these projects will be an amazing journey.
Text Hansika Lohani Mehtani
Date 06-04-2021