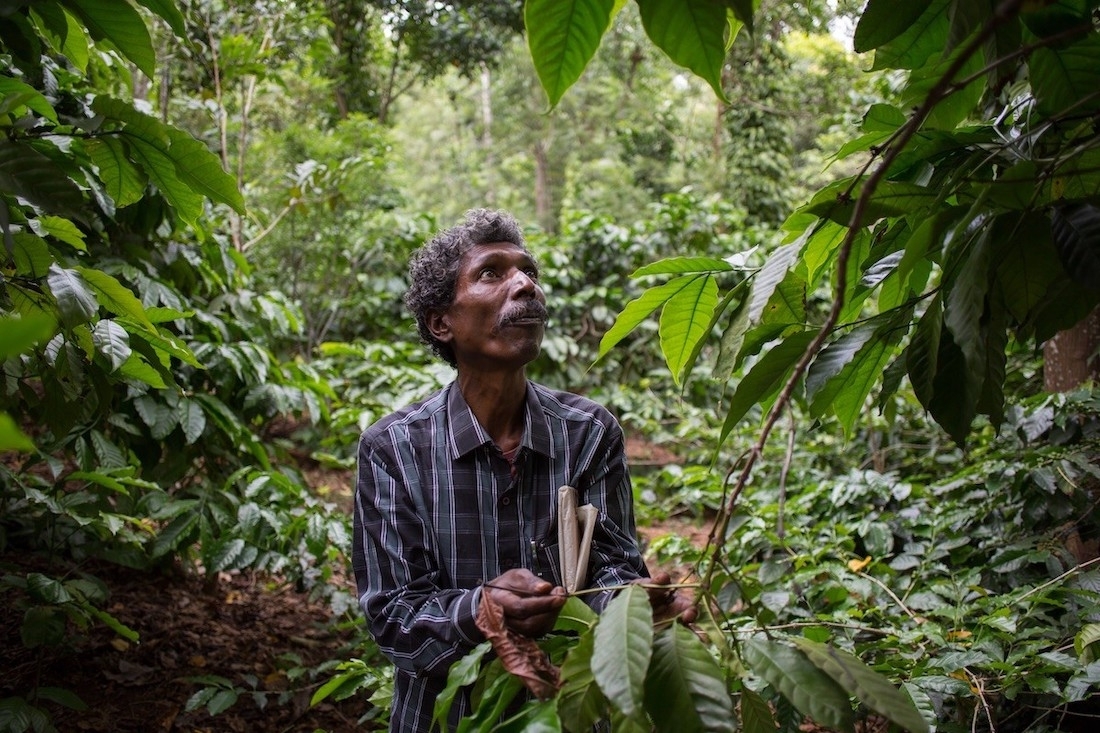 Image Source – Black Baza Coffee
Local Coffee, Global Impact
It has been a big year for home-brewing. For coffee-drinkers in India, the third wave has brought the berry seed straight from farm to table. Not only has this made 'cafe-style', artisanal coffee more accessible, but has also bolstered key local and ecological infrastructures that support coffee cultivation and roasting. We bring to you a selection of four sustainably sourced speciality coffees that hit the right spot.
Halli Berri
Tucked away in Karnataka's Chikmagalur district, this family-run coffee estate is still a little-known gem. Halli Berri is run by four Kariappa women who grew up on the inherited plantation, home to an astounding biodiversity of wildlife and birds. Their coffee, grown in the shade of the rainforest, hand-picked and sun-dried, carries soft notes of honey-dew. A stay at the gorgeous river-side cottages on the estate offers a peek into a secluded world, where you can wake up to a view of silver-oaked mountains.
Subko
Subko, a speciality coffee roasters (with a bakehouse in Bombay that rolls out exquisite croissants), is driving an Asian coffee movement. They source their beans from local estates in Tamil Nadu and Karnataka offering coffees that have bold notes, from the no-fuss morning brew, with notes of roasted hazelnuts and banana pancake, to the more decadent, with a mouthfeel of strawberries, clotted cream and coconut. With their easy portable pour-overs and cold brews – here's a winner.
Image Source: Halli Berri and Subko
Black Baza Coffee
Black Baza Coffee, makers of 'radical coffee', are spearheading a movement in sustainable coffee-farming and sale. Their unique grassroots model connects local growers directly to consumers, building an equal and equitable market that cares for its coffee. Right from eco-friendly farming to packaging made with biodegradable waste, Black Baza checks every box. Their rich, flavourful coffee, grown in the shade of indigenous forest trees, goes a long way in changing our relationship with the end product.
Kilta Coffee. Co
Kilta Coffee Co. began as a partnership with Kilta Cafe, a cosy cafe in Manali known for its cult roasts. They take their name from the 'kilta', wicker baskets carried by women in the Himalayas, who form an essential part of the Kilta community. Sourced locally and straight from farmers, the brand offers a range of in-house blends and limited editions that change from month to month. Their latest, Vintage Cask Coffee, is aged in white oak casks that have been used to mature malt whiskey for over ten years.
Text Nikita Biswal
Date 28-04-2021