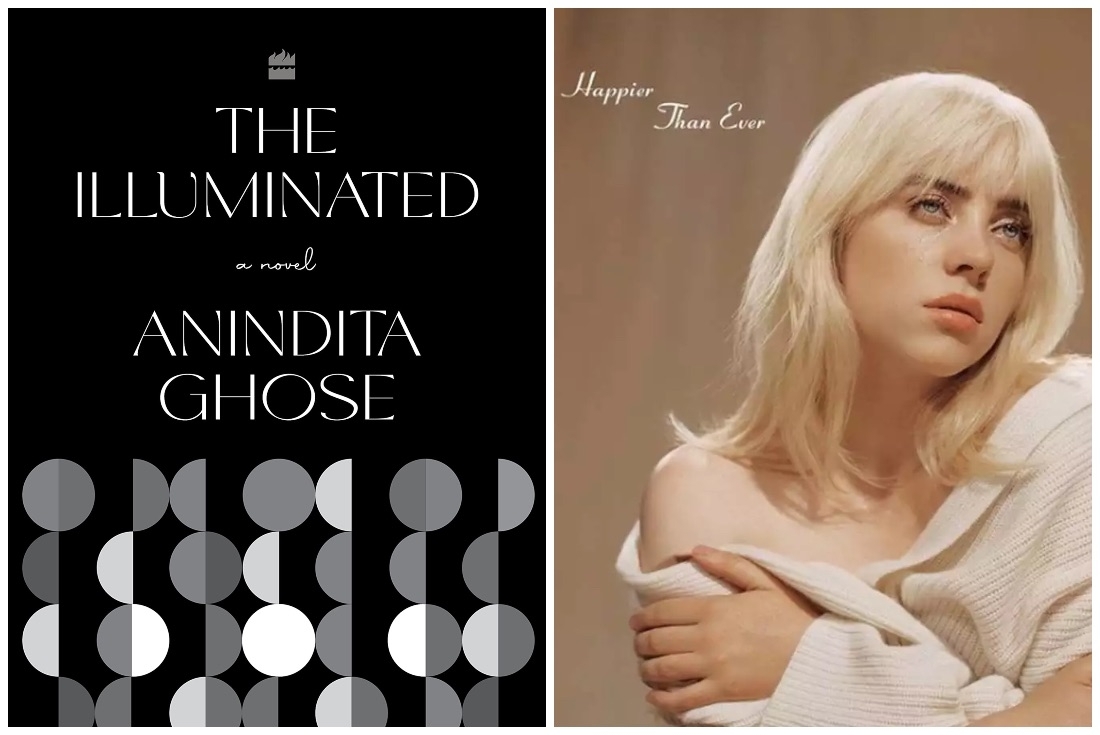 MUST READ
The Illuminated by Anindita Ghose
A superbly nuanced work of fiction, Anindita Ghose's first novel The Illuminated revolves around two women: Shashi and Tara. After the sudden death of her celebrated husband, Shashi is alarmed to realize that overnight, she has lost her life's moorings. Meanwhile, their fiercely independent daughter Tara, a Sanskrit scholar, has been drawn into a passionate involvement with an older man, which threatens to consume her in ways she did not imagine possible. An astonishing feat of the imagination, The Illuminated is as sophisticated in the quality of its prose as it is provocative in its thematic focus on questions of identity. A remarkable novel of ideas, it marks the arrival of a tremendous new literary talent.
Home in the World: A Memoir by Amartya Sen
Where is 'home'? For Amartya Sen home has been many places — Dhaka in modern Bangladesh where he grew up, the village of Santiniketan where he was raised by his grandparents as much as by his parents, Calcutta where he first studied economics and was active in student movements, and Trinity College, Cambridge, to which he came aged nineteen. Sen brilliantly recreates the atmosphere in each of these. This is a book of ideas — especially Marx, Keynes and Arrow — as much as of people and places.
Jane Is Trying by Isy Suttie
Jane is bright, funny and very anxious. Jane is in her late thirties but living with her parents. Jane is back in the sticks - having left London after a traumatic breakup with a boyfriend, prompted by their struggles to conceive and his infidelity. Jane is working part-time in an eccentric local bookshop, having left a successful career behind. Jane doesn't know what to do next - but she is really, really trying! Hilarious, heart-breaking, warm and compelling — the debut novel from a much-loved comedian.
Heaven by Mieko Kawakami
In Heaven, a fourteen-year old boy is tormented for having a lazy eye. Instead of resisting, he chooses to suffer in silence. The only person who understands what he is going through is a female classmate, Kojima, who experiences similar treatment at the hands of her bullies. Providing each other with immeasurable consolation at a time in their lives when they need it most, the two young friends grow closer than ever. But what, ultimately, is the nature of a friendship when your shared bond is terror? Unflinching yet tender, sharply observed, intimate and multi-layered, this simple yet profound novel stands as yet another dazzling testament to Mieko Kawakami's uncontainable talent.
MUST WATCH
Toofaan
Toofaan is an upcoming sports drama film directed by Rakeysh Omprakash Mehra and starring Farhan Akhtar as a national level boxer, alongside Mrunal Thakur and Paresh Rawal in supporting roles. The film is scheduled to release on 16th July on Amazon Prime Video.
Haseen Dillruba
Haseen Dillruba is an upcoming mystery thriller film directed by Vinil Mathew. The film stars Taapsee Pannu, Vikrant Massey and Harshvardhan Rane. It is scheduled to release on 2nd July on Netflix.
Never Have I Ever season 2
The second season of the coming-of-age comedy series, created by Mindy Kaling, starring Maitreyi Ramakrishnan, is scheduled to be released on Netflix on 15th July.
Naomi Osaka
A new three-part mini-series looking at the life and career of Naomi Osaka, who is currently sweeping the world of woman's tennis will arrive on Netflix globally on 13th July.
MUST LISTEN
Happier Than Ever by Billie Eilish
Happier Than Ever is the upcoming second studio album by American singer and songwriter Billie Eilish, scheduled to be released on July 30, 2021, by Darkroom and Interscope Records. It follows her 2019 debut album, When We All Fall Asleep, Where Do We Go?.
Sob Rock by John Mayer
Sob Rock is the upcoming eighth studio album by American singer-songwriter John Mayer, scheduled to be released on July 16, 2021, by Columbia Records.