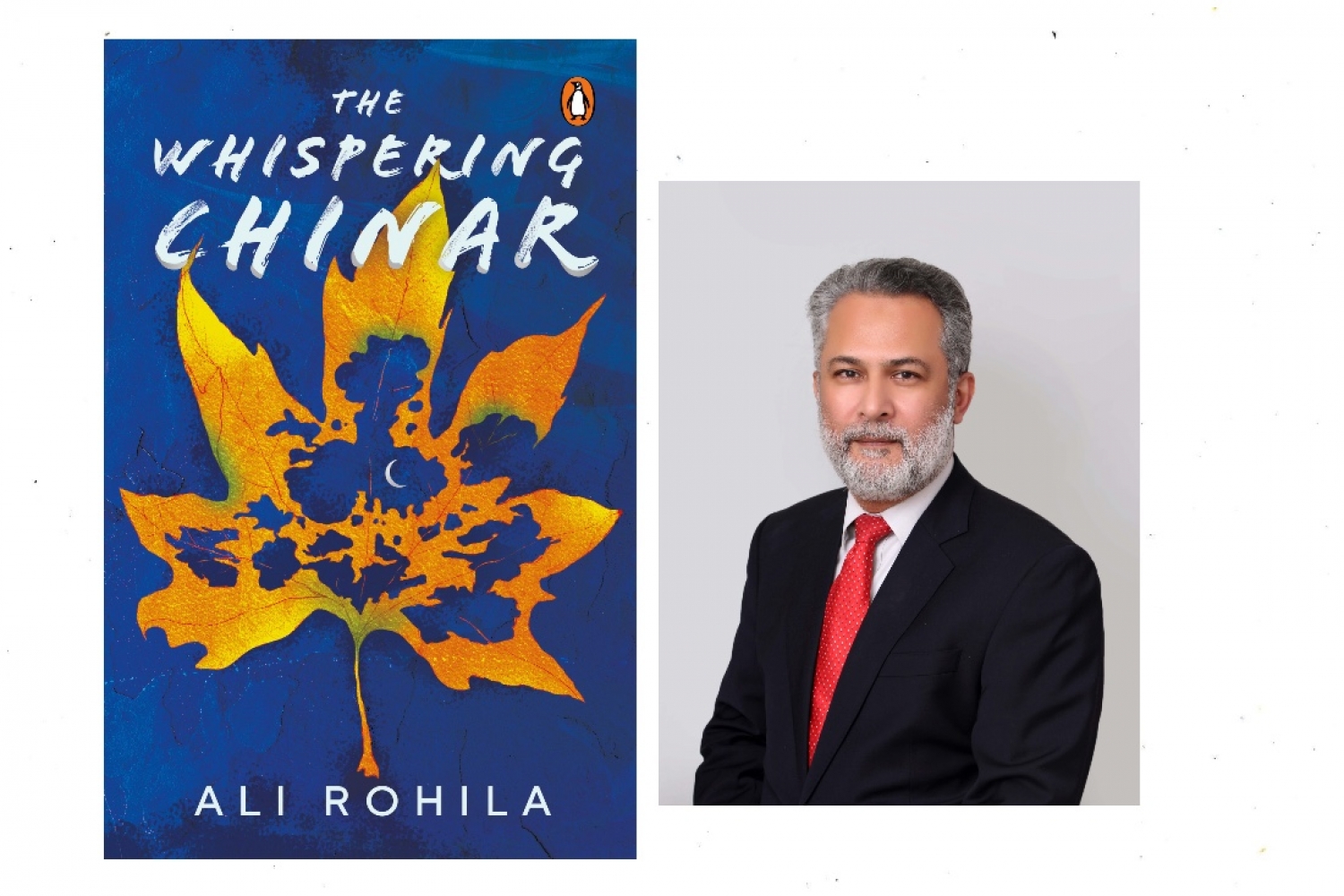 'There are three major themes in The Whispering Chinar: feudalism, patriarchy, and religion. These themes tie up all the stories into a single whole. The interplay of characters and the plot in each story revolves around these themes,' tells me author Ali Rohila of his debut collection of interlinked short stories. Through the motif of the chinar tree in Charbagh, that stands strong as new generations bring with them new modernities, we witness the changes the society has gone through and the problems that have still persisted. With every story, The Whispering Chinar proves to be a well-composed compendium of various characters and insightful societal observations by the author. We're in conversation with him below:
How were you led towards writing?
I guess it runs in one's constitution. Either you are born with a creative faculty or you are not. One could take years of creative writing courses without any productive outcome. In my case, I got it from my father, Partau Rohila, an established poet, scholar and litterateur, famous for his translation of all the Persian letters of Mirza Ghalib into Urdu.
Could you acquaint us with the importance of short story as a genre for you?
My interest in the short story was aroused by reading Somerset Maugham and Maupassant. Some of the stories had such a profound impact on me. The build-up of the story and the twist towards the end by these master craftsmen impressed me so much that I tried to create something that could somehow bring about the same impact. Instead of writing page upon page of text without any impact, here was a genre that could bring about the desired effect in a shorter version.
Tell us about the motif of the Chinar tree. Why the tree and what is its significance for you as a writer?
The tree in these stories stands out as a permanent fixture; as an observer to the various stories taking place. It records the events taking place; a silent witness to all the deeds occurring under its calm presence. It is the one constant across all the stories. Even if man were to decide that he is carrying out all of life's functions without anyone being aware, unknown to him, nature in the form of this tree is recording his every movement.
Tell us more about the thematic concerns of this collection of stories?
Apart from the three themes mentioned above, it may be noted that apart from psychological insights that every literary fiction is meant to carry, one finds religious, theological and philosophical references as well. In addition, prevalence of our societal biases has been discussed in the context of history. In short, the topics mentioned are finely interwoven into the dialogue and the narrative, without compromising the credibility of the characters. I can only hope the reader will find the stories rich in content, revealing them to be the product of decades of intensive reading.
What kind of challenges did you face with your debut book?
My main challenge was finding a good publisher. It was my friend, Dr. Osama Siddique, who came to my rescue and introduced me to Kanishka Gupta. It was through his efforts that Penguin Random House India agreed to publish my book. As far as writing this book is concerned, because I had something to say, I realised that the actual process came quite easily.
How have you been coping with the pandemic personally and as a writer?
Well, in the first six months of the pandemic, working hours were reduced which gave me time to complete the book. So, on a personal level, the pandemic was a lot of help for a full-time banker like me. I did fall a victim to the virus but was lucky to shake it off without any serious damage.
Lastly, what are you working on next?
My next project is a period novel, set in the Gandhara civilization. These days I am collecting the data required to write. The plot and all my characters are finalized. It is an ambitious novel, but hopefully it will be something special. And when an author says it is going to be special perhaps what it means is that there is something more to say; something more than what has already been said in The Whispering Chinar.

Text Nidhi Verma
Date 14-05-2022