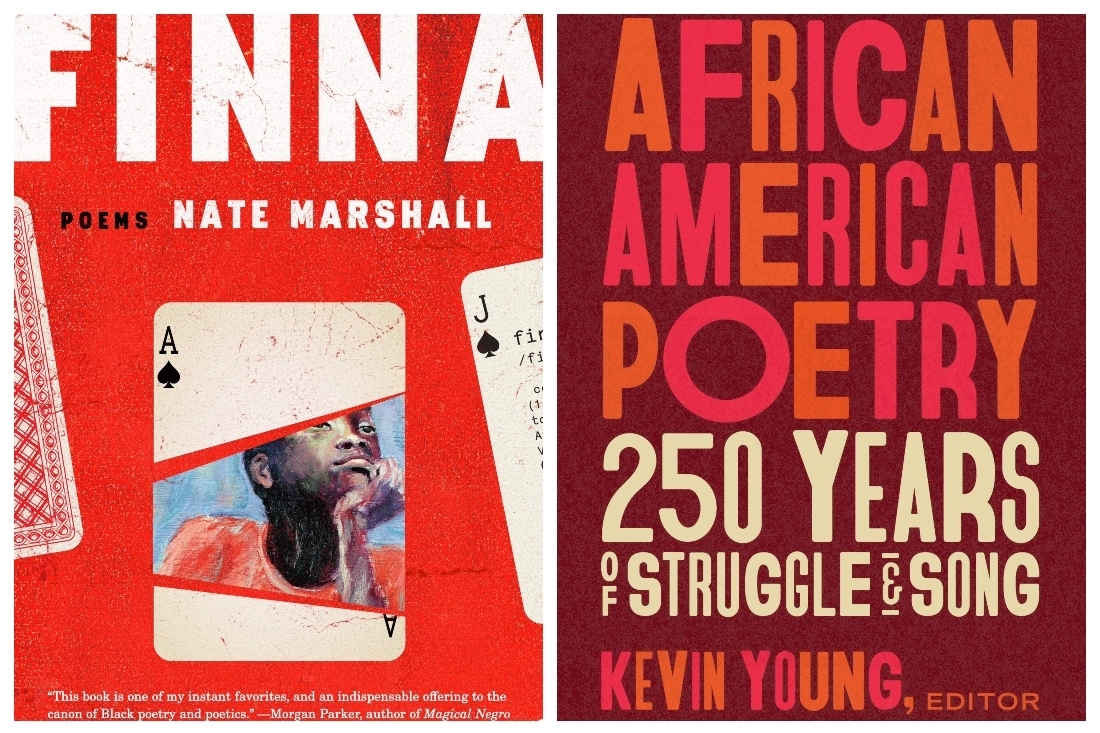 Celebrating Black Voices in Poetry
As we mark another National Poetry Writing Month, we bring you an essential edit of new poetry from Black voices. These poems capture the pulse of the streets — from Capitol Hill to kitchen salons in Black homes — in magnificent, arresting verse, reminding us why we must read voices of colour, now more than ever.
The Hill We Climb by Amanda Gorman
First performed at the inauguration ceremony of Joe Biden, the 46th President of the United States, Amanda Gorman's 'The Hill We Climb' marked an iconic moment in history. At 22, Gorman, a National Youth Poet Laureate, became the sixth and the youngest poet to deliver a reading at a presidential inauguration. Bold and breathtaking in its cadence, The Hill We Climb is now available as a special commemorative edition, forwarded by Oprah Winfrey. The edition documents the struggles and hopes of a nation at the turn of an era, affirming the enduring power of poetry to build hope.
Black Girl, Call Home by Jasmine Mans
Spoken-word poet Jasmine Mans' latest book, Black Girl, Call Home, has been one of the most anticipated books of the year. The collection presents an urgent and electric portrait of Black womanhood in modern day America, that weaves and unravels ideas of race, feminism and queer identity. With echoes of Gwendolyn Brooks and Sonia Sanchez, the book is a lucid love letter, that guides readers into the intimate experiences of growing up as a Black girl. In Danez Smith's words, Black Girl, Call Home explains why Mans is 'the favourite poet of all the girls in the back of the bus'.
African American Poetry: 250 Years of Struggle and Song by Kevin Young
This new, landmark anthology edited by Kevin Young brings together a staggering breadth of African American voices. The anthology traverses time and place to chart continuities across over two centuries of poetry, from the colonial period to the present, retelling popular American history through voices writing, and protesting powerfully, at its margins. Essential reading for our times, this is a volume that captures the political thrust behind years of African American poetry, along with the rhythms of jazz and hip-hop, and those of 'the pulpit, the barbershop and the street', in which these poems are seeped.
Finna: Poems by Nate Marshall
From award-winning author and poet, Nate Marshall, comes another collection of unforgettable poems. Finna delves into the documented and undocumented struggles of Black lives using razor-sharp language, that enquires into and celebrates the Black vernacular. Fierce and lyrical, the collection draws a thread through a rich linguistic heritage, to trace its influence on pop culture, storytelling, family and community. Throughout, Marshall looks at the horizon ahead, paving a trail of hope and possibility in an era that has seen marginalised voices rush to arms in the face of institutionalised violence and injustice.
Owed by Joshua Bennett
Owed is a searing collection from one of the most promising voices in contemporary poetry. Once again, Joshua Bennet pursues a language of repair — a 'living, future / English' that envisions a shared present and future for us. The collection brings Bennett's tender and nuanced attention to personal and historical narratives, offering new-age anthems for the everyday Black experience. Owed unravels the deeply set ways in which we see ourselves and the world, through fresh and gripping verse written in a variety of modes — from elegy to ode to origin myth.
Text Nikita Biswal
Date 21-04-2021