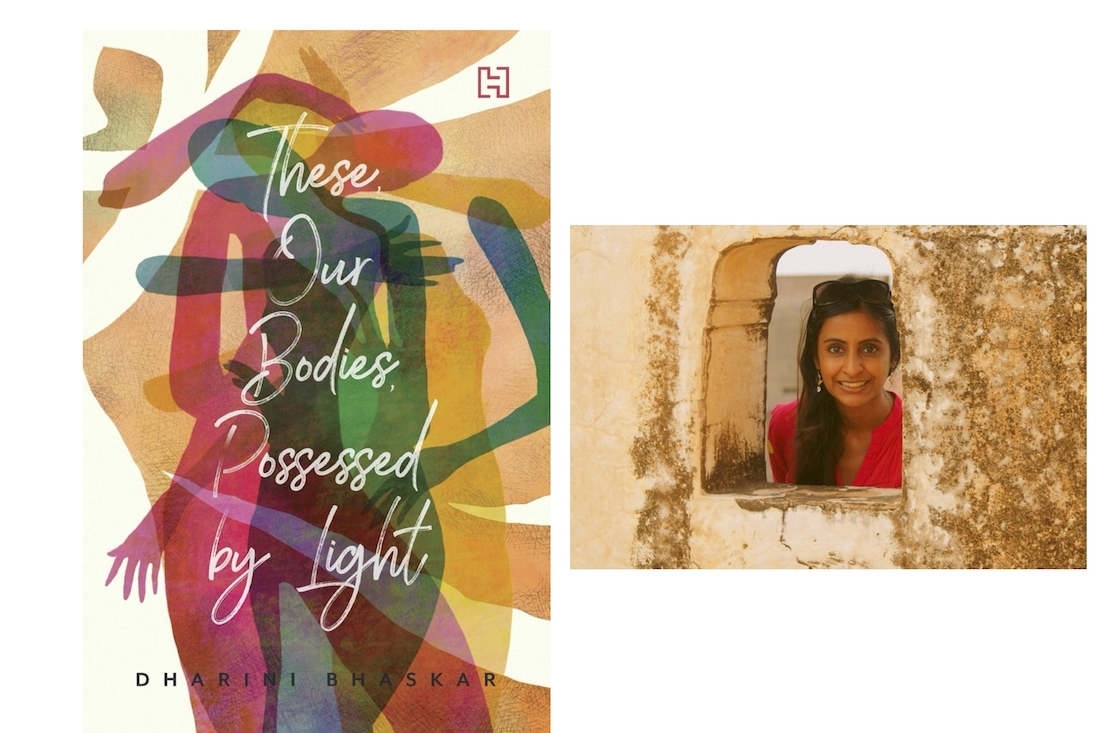 Shortlisted for the JCB Prize for Literature this year, Dharini Bhaskar's These, Our Bodies, Possessed by Light is a remarkable debut book about (un)sanctioned memory, uncommon love, and the claims of familial history. Deeya, a middle child, struggles with the choice of a life she wants and a life she has led herself to live. A journey into a labyrinth of stories from her past and that of her mother, grandmother and sisters is what she thinks will help her with an answer. As Deeya confronts their stories, she must decide: Will she upend her family's history and build a narrative of her own? Or is she — as are all of us — destined to carry forward the concessions and mutinies of our ancestors? By employing lyrical prose, Dharini Bhaskar unravels the 'fact and fiction that is family' in a fascinating tale of five women across three generations.
We connected with the author to know more about her and the book. Excerpts follow:
What led you towards the world of writing?
So many things. My parents' love for literature. The hours spent on my mother's lap, reading. A house that held more books than I could count. Professors who introduced me to stories I would otherwise have missed. Friends who encouraged my early attempts at piling word upon word. Serendipity. Magic. And eventually the realisation that the only way I could make sense of the world —this fragmenting world — was by tunnelling through language.
Which authors and books were your early formative influences?
I suppose every book has left an imprint, from the first story I recall reading as a child — the adventures of a piglet in a city — to, later, the books authored by Richmal Crompton, or Roald Dahl, or L.M. Montgomery, to, still later, the novels of the Bronte sisters. But the most serious influence — the author who has left an indelible impression on my imagination and has inspired me to pursue writing sincerely — was, and remains, Virginia Woolf. I am in awe of her capacity to trap music in every sentence. Apart from her, Anne Carson and Anais Nin remain the gods in my pantheon.
What inspired your debut book, These, Our Bodies, Possessed by Light?
Each experience collided with the next, and eventually the book emerged. Sometimes, I am convinced that the idea for this novel originated in a classroom, where I studied the representation of the family in twentieth century and contemporary literature. Sometimes, I believe it sprang from the stories I overheard as a young girl detailing the lives led by my grandmother and great-grandmother. And sometimes, I think fragments galloped towards me in dreams. All of this, yes, and then, luck — a conversation eavesdropped on, the confession of a stranger. Books depend on these chance occurrences.
What is at the core of your book and what was you creative process like?
I guess, I was especially invested in questions surrounding women's autonomy — what of our lives do we choose as women, and how much is chosen for us? Equally, I wished to overturn so many of the labels we attach to writing that foregrounds women — that it is sentimental or trivial in comparison to the events in the male world. For me, writing of women is not just deeply fulfilling; it is a political act.
My creative process, quite honestly, is married to discipline. I wish I could say that every chapter emerged during moments of deep inspiration — that sounds romantic, so very beautiful — but no, much emerged simply because I showed up at my writing spot every day at a designated hour, stared at a blank page, and laboured to find the right word.
How did you find or construct the character of Deeya?
For me, Deeya, and the book as a whole, started with a word — Scheherazade — a storyteller, someone who survived by clutching on to fictions. Deeya is many things, but to me she is first a teller of tales, someone who tries emerging from past traumas by spinning half-truth after magnificent half-truth.
What was the most challenging part about your debut?
The practicalities. Watching my manuscript go out into the world, bracing myself for rejection from publishers, signing contracts. It sounds strange to say this since I held a job in publishing, but with your own book, everything feels alien, somewhat strange. You feel vulnerable.
What do you hope the readers take away from this story?
I hope that every reader takes away something different. But especially, I hope that they fall in love with words. And that they come to view the lives of ordinary, unsung women with curiosity and wonder.
How do you feel about being shortlisted for the JCB Prize for Literature this year, and what has the experience been like?
It is such a huge honour. But it also feels unreal — surely this isn't happening to me. I must be in the middle of a wonderful dream.
How have you been coping with the pandemic and what will be the new normal for you post it?
The pandemic has changed so much. At a practical level, it has denied us the company of friends and strangers, and the possibility of a village. At a deeper level, it has altered the way we imagine. For me, personally, it means that what I make-believe has changed in texture and form — empty roads, silent parks, masked entities going nowhere. I don't know what the new normal will be post the pandemic because increasingly it has become hard to conceive of a future without the threat of this disease. I like believing that we'll recover a part of the world we once knew — children playing with other children, lovers trying to love — but then, I also hope we hold on to some of the bequests of the pandemic. May we see permanent value in slowing down, in loving again 'the stranger who was your self'. (Derek Walcott)
Lastly, what are you working on next?
I wish I could tell for certain. I'm tiptoeing around a few ideas, some words. I'll have to see which one I commit to. Soon.