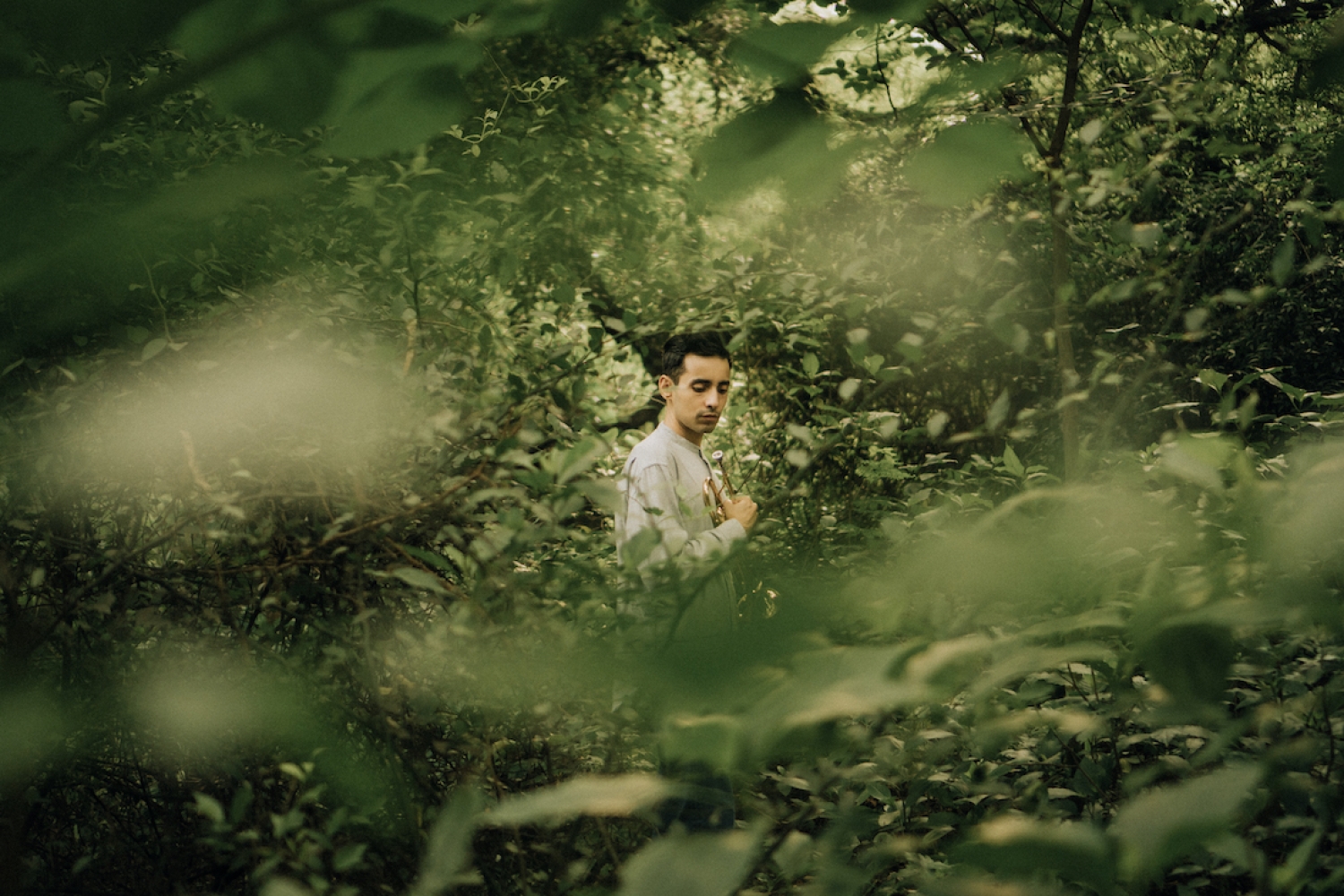 One of the finest jazz drummers in India, Tarun Balani explores electronic music in his solo project, Seasonal Affected Beats. Referring to what he does as 'improvised electronic music', as Seasonal Affected Beats he takes the finesse, controlled volatility and discipline of jazz, and merges it with the malleability of electronic beats. Climate crisis has always been at the heart of the music that Balani makes as Seasonal Affected Beats, like in his last EP, 2°, released in 2020. His upcoming three-track EP, In Song — scheduled to be released in November 2021 — is no different. 'I am simply unable to write about another subject, especially when I read about the floods in U.P. which killed nine people or the raging wildfires in Greece and Turkey due to extreme heat,' says Balani.
Created as a reaction to the clarion call around climate change, the EP's first single, To Bend or Break, like the rest of the EP, was conceptualized over Zoom writing sessions and voice notes, where Balani and his co-collaborators bonded over their concerns and commitment to find expression in music. 'It is extremely challenging to write music that reflects the urgency and our responsibility towards climate change, and joining me in this humble attempt to tackle this vast and complex subject through music and lyrics are two fantastic artists and songwriters, Luka and Marta Del Grandi, whom I have never met, but we've created a deep and personal bond over the course of this EP,' shares Balani.
On To Bend or Break, a cross-continental collaboration with Dutch singer-songwriter Luka, Balani's composition dances between hope and despair, while Luka's dream pop vocals mask the gentle-yet-urgent exhortation — act before it's too late. 'The song is about a changing landscape that won't return to its original state. With the visibility of climate change, we are aware of what we stand to lose, and in the song, I am processing how to deal with it and question how to act on it,' says Luka, aka Lisa Lukaszczyk.
To Bend or Break ft. Luka is now available on all streaming platforms. You can listen to the single here.
Text Hansika Lohani Mehtani
Date 27-09-2021