---
---
---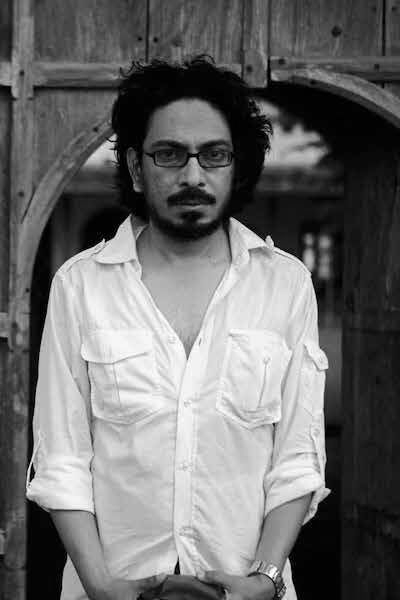 Short Take
Kalki Koechlin
Contextualize yourself in one line?
I'm motivated by the fact that there is always room for improvement and reassured by the fact that I'm not that important.
First memory of performing?
I was a black sheep in the nativity when I was about seven, should have known then that I was going to be the odd one out!
What is one of the most important qualities that an actor should have?
The capacity for rejection.
Freedom for you means?
Being present in every moment, never wishing to be anywhere else.
---
We know our senses are very limited, yet we are always engaged in trying to define things in life. Most importantly, we are trained to understand only through the process of defining, even though life is in constant transformation.
Alwar Balasubramaniam
---


Quentin Tarantino
7 things you did not know about Quentin Tarantino, whose movie Once Upon A Time In Hollywood releases this week in India.
---
---
pg. 19

Fashion

Retrospective

THE FASHION OF NOW: Miroslava Duma, Bandana Tewari, Manish Arora

pg. 33

Fashion

Forecast

Wajahat Rather, Shreya & Priyal Mewara, Viraj & Vishesh Khanna

pg. 45

Film

Talent

Ridham Janve: The Gold Laden Sheep

pg. 50

Design

Talent

Tanushree Shukla, Lijo John Mathew & Madhushitha Aravind, Malaika Carr

pg. 56

Inform

Umeed Mistry: The Man with Gills

pg. 58

Music

Talent

No Honey: Abhilasha, Keshav & Suyash

pg. 60

Art

Talent

Amshu Chukki: The Tour, Onomatopoeia & Other Works

pg. 72

Literature

Extract

The Unlikely Adventures of the Shergill Sisters by Balli Kaur Jaiswal

pg. 79

Film

Life's Realities

Three Identical Strangers by Tim Wardle

pg. 84

Film

Interview

Vasan Bala

pg. 86

3 Minutes

Jim Sarbh

pg. 90

Lifestyle

Travelogue

Narendra Bhawan Bikaner, Atlantis The Palm and Chambal.
---
Newsletter
Let the platform newsletter keep you up-to-date with all things art, fashion, lifestyle, design, film and music