---
---
---
---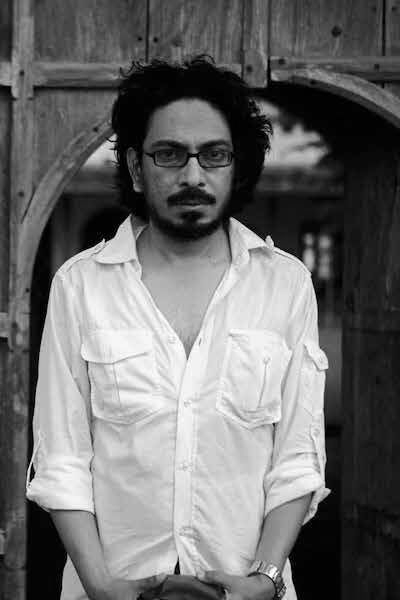 Short Take
Ad-Man, Piyush Pandey

Contextualise yourself in one line.
Citizen of India

What inspires you and your ideas?
People, people, people

The one artist [from any genre/field] whom you can't stop admiring?
Vivian Richards

Your greatest achievement so far?
The love of my family. They still love me.

The one ritual in life you can't do away with?
Writing anything without writing an Om before it.

---
Pay attention to the real world that's around you. Forget about yourself, forget about writing, about yourself and your journey, and just pay attention.
Amitav Ghosh
---
---
pg. 22

Literature

Dialogue 1

Amitav Ghosh: Caught in a Daydream

pg. 48

Art

Profile 1

Jagdip Jagpal: Fair Play

pg. 36

Film

Dialogue 2

Inside the Writers' Room: Alankrita Shrivastava

pg. 34

Film

Dialogue 2

Inside the Writers' Room: Varun Grover

pg. 136

Design

Design 2

Saurabh Mahajan: Nimboo

pg. 52

Art

Profile 2

NIkhil Chopra: The Artist and The Act

pg. 56

Film

Profile 3

Prashant Nair: Tryst with Destiny

pg. 118

Film

Film 1

Ronny Sen: Cat Sticks

pg. 96

Art

Photography

Vikram Kushwah: The Education I Never Had

pg. 60

Fashion

Visual Story

Let's Art

pg. 173

Lifestyle

Name Place Animal Thing

Kalki Koechlin: At Home With

pg. 186

ELD

Samyukta Nair: Jamavar & Bombay Bustle
---
Newsletter
Let the platform newsletter keep you up-to-date with all things art, fashion, lifestyle, design, film and music