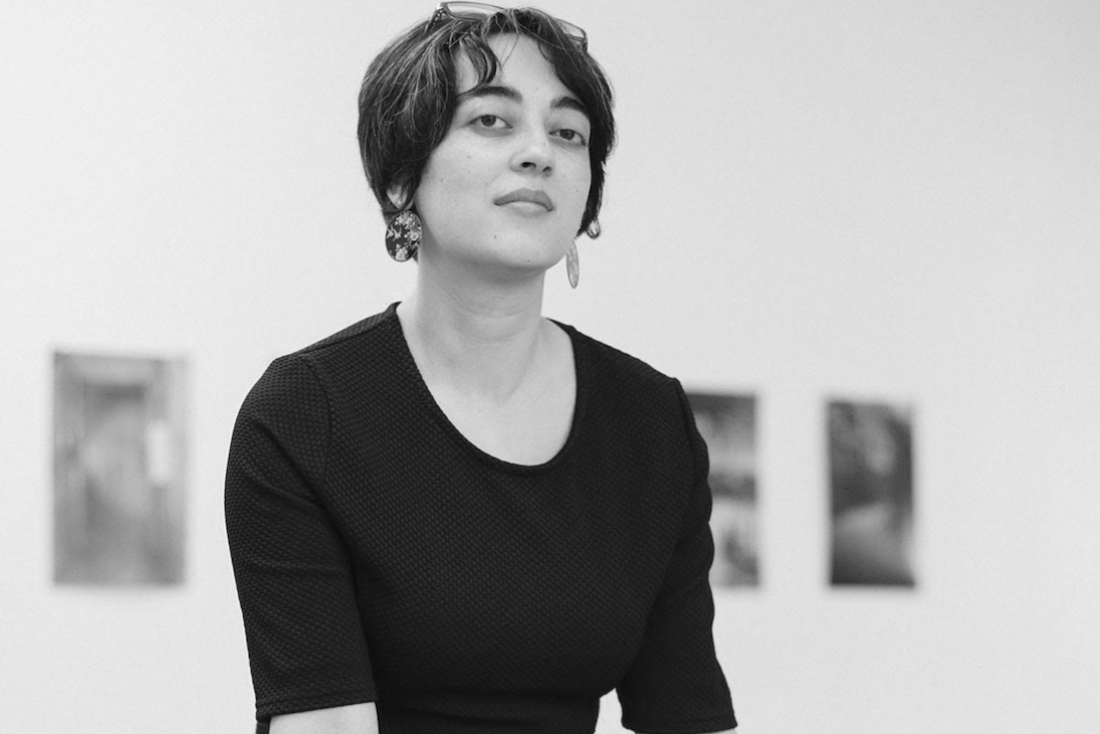 Photograph: Kathrin Leisch
All you need to know about Shubigi Rao
Curator, Kochi Muziris Biennale 2020
We are happy to see more women leading the Indian arts, and after Anita Dube, the organisers of the Kochi Muziris Biennale have announced Singapore-based Shubigi Rao as their new curator for the festival's fifth edition that begins on December 12, 2020.
Who is Shubigi Rao and what makes her interesting?
Here's what you should know.
- Shubigi is a compulsive archivist and visual artist known for her complex and layered installations.
- The selection committee, which made the announcement in Venice on Thursday, unanimously decided to appoint Rao for her "exceptional acumens and inventive sensibilities" to curate the upcoming biennale.
- Mumbai-born Rao, whose work featured in the fourth edition of the KMB (2018), is also a writer and her myriad interests include archaeology, neuroscience, libraries, archival systems, histories, literature, violence, acts of cultural genocide, anti-censorship, migratory patterns, ecology and natural history.

- The decision to choose Rao, 43, was announced at Istituto Europeo di Design, Palazzo Franchetti in Venice—the Italian city that hosted the world's first biennale (in 1895). The announcement came after lengthy deliberations within a search committee comprising Amrita Jhaveri, Gayatri Sinha, Jitish Kallat, Sunita Choraria and Tasneem Mehta, besides Kochi Biennale Foundation (KBF) trustees Alex Kuruvilla, Bose Krishnamachari and V Sunil.
"Biennales are sometimes floating cities that are unmoored from their locality/regionality…to shift the lens through which we read the spectacle of exhibition, we must reposition discourse and practice through acknowledging intersecting contexts."
- Besides featuring in the fourth edition of the KMB, Rao participated in the 10th Taipei Biennial (2016), 3rd Pune Biennale (2017), the 2nd Singapore Biennale (2008) and the Singapore Writers Festival (2016, 2013). She was also selected for residency programmes in Singapore, Germany and India.

- Her notable exhibitions include The Wood for the Trees (2018), Written in the Margins (2017), The Retrospectacle of S. Raoul (2013), and Useful Fictions (2013). Rao's group shows include About Books at AlbumArte, Rome (2018); the Signature Art Prize finalist exhibition at National Museum Singapore (2018); Ghost on the Wire 21 (2016); Dear Painter (2015); Urban:ness (2015); Modern Love (2014); Still Building (2012); Singapore Survey: Beyond LKY (2010); Found and Lost (2009); Singapore Art Show at the Singapore Art Museum (2007); Second Dance Song (2006); Appetites for Litter (2006); and New Contemporaries (2005).
- Since 2014 Shubigi has been visiting public and private collections, libraries and archives globally for Pulp: A Short Biography of the Banished Book, a decade-long film, book and visual art project about the history of book destruction. The first portion of the project, Written in the Margins, won the Juror's Choice Award at the APB Signature Prize 2018. The first volume from the project was shortlisted for the Singapore Literature Prize 2018. The project has two of its proposed five volumes released.