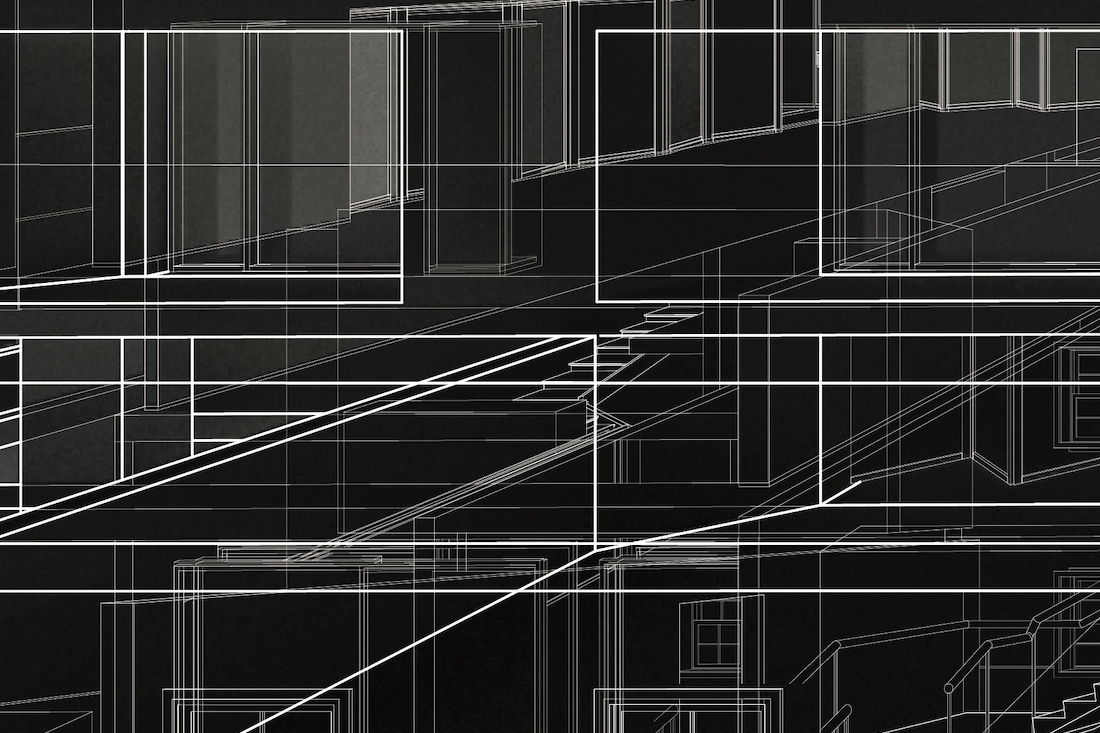 Building Ruins: Anuj Daga
Our today exists because there was a yesterday that helped construct it. Building Ruins, curated by Anuj Daga as part of the India Art Fair parallel shows, explores the constant dialogue between the present, past and the future. Featuring an extensive list of artists who are alumni of the Rhode Island School of Design, the group exhibit takes on a multidisciplinary approach to observe the free play between fragments and the whole, the idea of assembling and dismantling. The show features Aahana Miller, Aditya Dutta, Akshat Raghava, Ananya Tantia, Aparajita Jain Mahajan, Ayushi Gupta, Cynthia Director, Dhvani Behl, Ishrat Sahgal, Mehr Chatterjee, Malvika Vaswani, Mekhala Bahl, Nishita Mehta, Raghvi Bhatia, Rahoul Singh, Shonan Trehan, Srishti Srivastava, Tanvi Maloo Mehta and Vikramaditya Sharma. We got in touch with the curator to know more about the show. Excerpts follow:

Let's begin by talking a bit about you first. When (and how) did your journey with the arts begin?
After graduating as an architect from Mumbai in 2008, I found myself interested in the space of ideation more than the mainstream management-oriented architectural practice. I was thus naturally drawn towards academia, writing and the arts, where I could rehearse my interests in building upon ideas, rather than buildings. My first formal brush with the arts happened while I was a Research Assistant at the Goethe-Institut, Max Mueller Bhavan, Mumbai, over a project aimed at mapping and rethinking frameworks for cultural spaces in India. The project brought together national and international experts from the field of culture, around whom, I nurtured my curiosity for the arts. Thereafter, I went on to study History and Theory of Architecture at the Yale School of Architecture, USA, during 2012-14 which firmly grounded me into an environment of liberal arts and architecture discourse. During this period, I did a summer internship at the Museum of Modern Art (MOMA) in New York where I got exposed to the rigour and ambition of curation. Subsequently, I came back to India to pursue my academic career in Mumbai while beginning to write for art and architecture journals. Eventually, I found myself assisting people in the cultural field towards short and long term artistic endeavours and learnt that perhaps it is the curatorial mode that would allow me to freely explore my lust for knowledge and the world, parallel to the structured institutional mode that I continue to invest in as an academic.
What motivated you to curate a show like Building Ruins?
I was invited by the RISD team to curate an exhibition for their India alumni only few months after I had completed my first independent exhibition in 2018 at Khoj International Artists Association (Delhi) as a CISA (Curatorial Intensive South Asia) fellow, called Under Construction -- which looked at how contemporary urban life in South Asia inevitably gets produced within the poetics and politics of construction. The antithetical Building Ruins was a remnant of this earlier thought process, that found relevance for the project at hand on several counts: Firstly, the oppositional verb-nouns in the curatorial mounting spoke directly to the critical making practices of RISD artists and designers that are tensioned within iterative and interrogative process. Secondly, it seemed to conceptually mirror the intent of the show aimed towards strengthening the fragmented network of alumni of RISD in India. Incidentally, the exhibition shall be put up within the retrofitted ruin of an industrial compound in the peculiar landscape of Delhi, which itself is a city amidst historical ruins!
The list of artists is quite extensive. What did the curatorial process look like?
India-RISD ties run back to more than five decades. Over these decades, close to a hundred graduates have returned back from RISD to India and continued their practices in various forms. The curatorial ambition of the show has thus been to represent RISD alumni in India from across space, time and disciplines. At the same time, it was important to dissolve the illusory boundaries between art and design, and pose their dialogue with each other. While there is a concentration of the alumni in the cities of Mumbai and Delhi, the exhibition brings experiments from RISD practitioners in Kolkata, Pune and Indore too. Practitioners with different spans of experience share a common roof in this curation. In the pursuit of showcasing disciplinary diversity within the spatial constraints, the present selection comprises of creative practitioners, from painting, sculpture, illustration, industrial design, architecture, interior architecture, graphic design, photography, sculpture and lighting, who productively feed off each other's processes. Several conversations with the artists and designers helped expand upon their original note and fine tune them towards creating fresh works. Each of the final 19 participants have interpreted the curatorial provocation through their own practice which lends the overall show a unified, yet diverse character – one that must truly represent RISD.
The show is multidisciplinary, there's graphic designers and sculpture artists and others as well. What do you think is the relevance of this intermingling of different mediums in contemporary times?
One of the aims of the exhibition is to contemplate upon how artists and designers find their role in society at large, and what forces of the environment shape up their aesthetic practice. The key question here is thus, the method rather than the medium. It is imperative for disciplines to share different ways of thinking to remain relevant and innovative at the same time. The multidisciplinary approach allows creative practitioners to step out of their respective domains and look at their craft afresh, hence finding new meanings and methods through which they can transform, (re)create and connect with the world around them.
Left (Work): Cynthia Director; Right (Work): Malvika Vaswani
You've talked about how our present is built through our past. When it comes to the past, memory becomes a potent tool in accessing it but it is also a mere construct. To what extent does the show engage with the idea of memory?
It is through history that we reconcile and politicise the present. Design is a wilful act in reorienting lines of thought, therefore, it is inherently politicised. Several works in the show invoke and utilize memory as their key source of inspiration, towards personal or public outcomes. Aparajita Jain Mahajan's installation, Tracing Memories, uses the left over boris and potlis of katra fabric from a shut-down apparel store run by her mother. In combining these with her earlier incomplete works, she has been able to enliven several fragments of her personal past. Industrial designer Malvika Vaswani geometrically traces her impressions and experience of Manhattan's city grid that is intercepted by the angular Broadway Avenue in her contemporary metal tableware collection. Graphic designer Vikramaditya Sharma brings a projective dimension to the notion of memory in his work, Passing, Bikaner – Aurora Dotcom. While suffering from anxiety and depression, Vikramaditya came across machine learning technology that could accurately detect depression by parsing through an individual's photos. Images without human subjects and dark or blue tones were indicators of poor mental health. Aurora Dotcom -- a genderless body that explores the complexities of identity in a virtual world – was instrumentalized into a self-empowerment ritual. He began planting these as virtual friends into his empty photos as a way of creating positive memories and regaining control of his mental narrative.
The curatorial note also talks about exploring various binary oppositions including creation and deterioration. In the mainstream they also usually come with the connotation of being positive and negative. Do you think the show is also challenging these and till what extent?
The binaries in the curatorial note highlight the inevitable and simultaneous prevalence of contradictions in human life. The operative in these pairings is 'and' instead of 'or' that allows the consideration of opposing values equally relevant to the endeavour of creative production (of ideas or material) beyond their simplistic moral understanding. The show approaches these contrasting forces that keep our curiosity in the world, with empathy rather than antagonism for one over the other. Far from challenging, the aim is to embrace oppositions as a necessary condition for design, thinking and producing the world at large.
Finally what's coming up next in the new year for you?
Immediately after this show, I will be preparing for an international symposium, Songs of Turbulence: Five Conversations on Contemporary Architecture, that is conceived by the School of Environment and Architecture (SEA) in Mumbai, where I teach. The event shall debate how issues across the domains of nature, economy, society, technology and community impact architecture, over five conversations with world renowned practitioners and scholars of the Global South.

Building Ruins is a part of the IAF Parallel Shows and will be on display at Agenc Colab at the Dhan Mill Compound, Chattarpur, New Delhi from January 31- February 2, 2020.

Text Unnati Saini