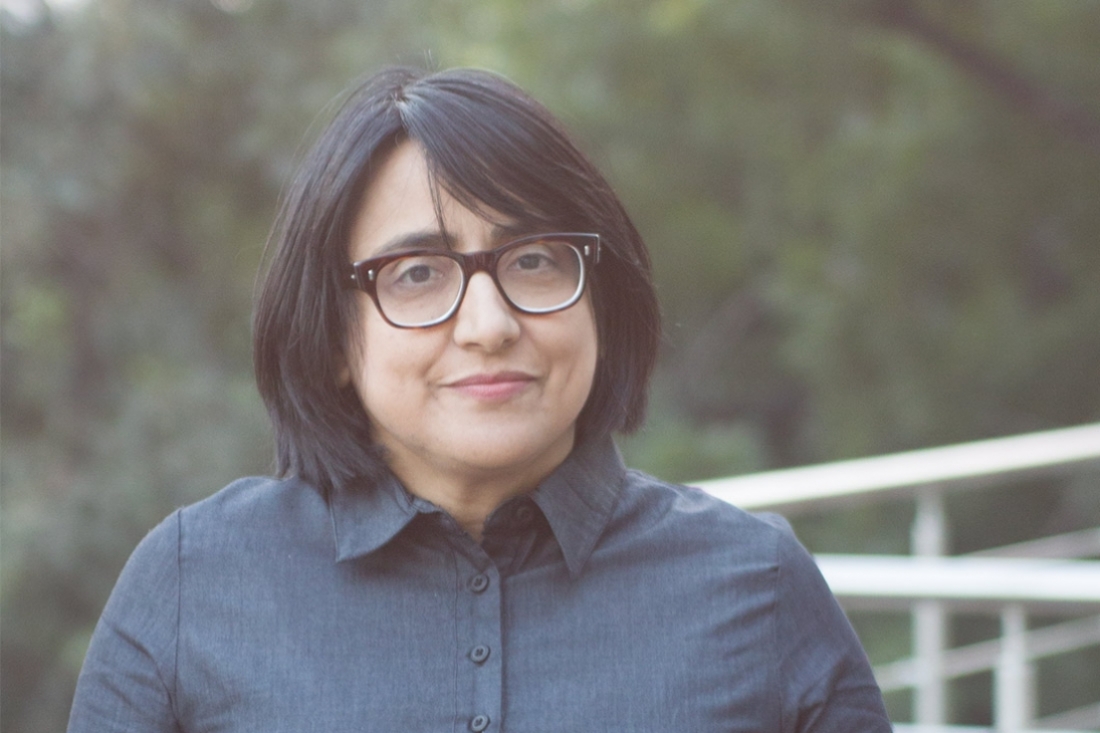 With a few days left for India Art Fair 2018, the new Director, Jagdip Jagpal shares all the exciting ideas, thoughts and collaborations she is implementing this year…

What were the first few things that ran through your mind when you were asked to be the Director for IAF 2018?
I was offered the role in August 2017 and I just knew it was an opportunity I could not turn down. At that time, I had just come off the New North and South programme, an exchange between 11 art organisations from South Asia and England, and was working on UK-Africa projects. I was ready for a new challenge and relocated to India at 10 days notice! Having worked in and out of India over the past three years, I know this is where the future lies. I spent the first few months reaching out to Indian galleries, which were MIA on home turf but participating in international fairs. And I am delighted that the likes of Chatterjee & Lal and Jhaveri Contemporary are back at IAF this year. Working with our galleries and partners, we want to make IAF the first place to discover the best work by artists from South Asia - cementing the fair's position on the international arts circuit, to the benefit of the local arts scene.

What has been your curatorial process for the fair?
India Art Fair is a work in progress and I've approached 2018 as an opportunity for experimentation. I want to reinvigorate and refresh the fair programme, creating a new ambitious vision that will be a strong foundation for the future. Most of all, I am looking to place the artist's voice at the centre of the programme and create a truly distinct cultural experience that reflects and is inspired by South Asia's cultural heritage, and constantly-developing modern-day identity.
Various Artists, The Haveli of Shrinathji, 2016, Stone Colour on Basli, 21 X 27 inches (Pichvai Tradition and Beyond)
Having attended three-four fairs in the past you are familiar with the program however what are the some of the changes we will see from your end?
2018 will see the return and first-time participations from some of the region's most respected art galleries, who will enjoy an improved fair design with broader aisles, more glass to let in light and increased wall height. We are strengthening our ties with institutional partners and will welcome India's most influential non-profit organisations, including KHOJ, Kochi Biennale Foundation and Gujral Foundation, for the first time. The events programme has also been expanded and re-imagined, and will include artist talks, industry debates, theatrical performances. We have a first-time creative zone and open-air library for children by Penguin Random House India. To reflect our commitment to arts education, post fair we will be partnering with schools and universities, and offer an ambitious internship programme. In addition, we have focused on improving our digital presence to reflect the vibrancy of the local scene and tell its stories even to those who cannot attend the fair.

According to you what kind of language, atmosphere and interaction should a fair such as IAF have?
As far as possible, our goal is to make the Fair easy to navigate, accessible to all and a memorable experience delivering returning visitors. We want to be able to cater to different needs, be it collectors, art professionals or the general public.

Can you give us a few highlights we should definitely not miss at IAF 2018?
The 2018 edition will see a special focus on established Modern masters and will take a more curated approach to better tell their stories. One great example of this is a presentation by DAG, "Navratna | Nine Gems, India's National Treasure Artists". A definite must-see. Visitors should also check out the Art Projects section, which has been brought together for the first time to encourage more of an exhibition – style experience for visitors. 19 contemporary artists will present solo works, some of which will be made on site at the fair, such as the wall-sized layered painting by a young female artist Tanya Goel. Some other highlights include presentations of emerging art practices and collectives in the Platform sector, for instance first-time participations Tribal Art Forms, showing a curated booth for Master Gond artist Jangarh Singh Shyamand, and Delhi Crafts Council, showing a collaborative project dedicated to the exploration of architecture through the hand-cutting paper stencil craft of Sanjhi.

Jangarh Singh Shyam, Untitled, Serigraph on Paper, 22 X 28 inches (Tribal Art Forms)
What are your views on the Art coming out of India?
Over the years, I have been lucky enough to see numerous works by Indian artists outside of India and as a person of Indian heritage, I feel extremely proud of the range and quality of the work, and the ambassadorship demonstrated by the artists. I wanted to give the local audiences an opportunity to engage with some of these works and so we developed a new talks programme 'I know what you did last summer' which will invite South Asia's most established artists to present on recent international exhibitions and projects.

Lastly you have had only 6 months to gather your thoughts, relocate countries, and acquaint yourself with the local artists amongst many other things - what has been the most challenging aspect of putting the fair together?
I have an ambitious vision for the India Art Fair and numerous new ideas that I want to implement in future years. The challenge for me has been to decide what I can do with the 2018 Fair within strict time constraints.

Text Platform Desk