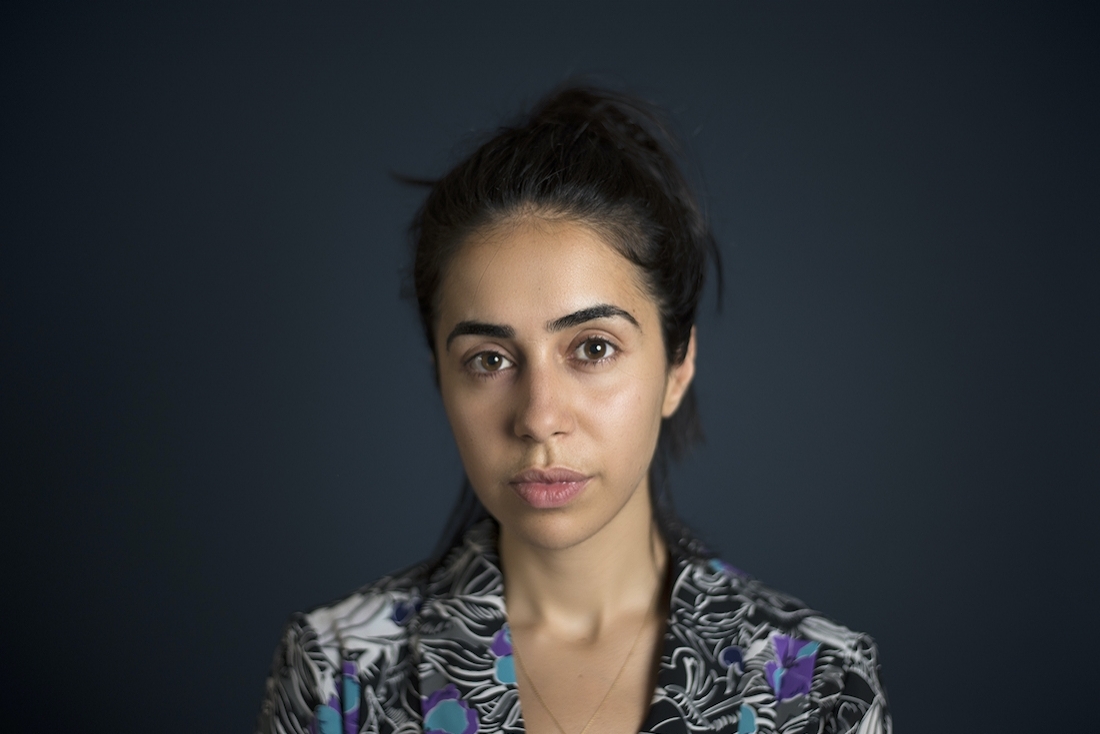 Photography: Deborah Farnault
No Space, Just a Place
Myriam Ben Salah

Editor, Writer, Curator and Critic — they differ from one another in name, however, they seamlessly intertwine in the case of Myriam Ben Salah, who dons all these hats and in doing so, engages with each role tremendously. 'Thankfully curating, writing and editing are strongly connected: all three endeavours are about working with contemporary artists and making their practice visible, legible and accessible to a given audience. There is a lot of reading and writing involved in the making of an exhibition, and all three endeavours are about editing ideas. I think changing platforms and geographical areas is a healthy mental gymnastic because it allows to approach art from different — sometimes conflicting— perspectives,' she says.

Myriam grew up in Tunisia and pursued her college education in Paris, where she currently resides. Recently she was appointed Executive Director and Chief Curator of the Chicago's Renaissance Society. She also curated No Space, Just a Place – a multi-layered project powered by Gucci, to support the rich cultural landscape and contemporary art scene in Seoul. We connected with her to know more about the project and her curatorial process.

What kind of art do you gravitate towards as a viewer? What kind of art and art projects do you like to engage yourself with as a curator?
I am particularly interested in the point of friction between the avant-garde and the mainstream, between experimental ideas and pop culture for example — as the latter acts as a hook to engage the audience with deeper debates. So right now, I'm attracted to art that uses the tactics of entertainment to reach a bigger audience. I'm interested in art that fosters a dialogue with other disciplines, other publics and the new generations, in order to invent a more inclusive language.

No Space, Just a Place, an art project powered by Gucci. Can you tell us how this collaboration came about?
Gucci approached me because they wanted to get to know and interact with the Korean artistic scene through an exhibition project. It seemed clear to me that, as an outsider, the most relevant thing wouldn't be to do something about the Korean scene but really with Korean cultural producers.
Yunjung Lee, Tongue Gymnastics, 2020; exhibited by d/p. Exhibition view, No Space Just a Place, Daelim Museum, Seoul (2020)
What were your initial thoughts and how did you conceive an idea that resonates with the Gucci sensibility?
While researching art practitioners in Seoul before my first visit there, it became clear that there was a thriving scene of independent art spaces run by artists or curators, that were positioned as an alternative to the main institutional and/or market driven art world. Working with these spaces allowed me to reflect on a wider, and more metaphorical definition of an 'alternative' or 'other' space, in a moment where the perspectives on the future are slightly dark. I would say even more so within the crisis that we are currently experiencing, it seems necessary to consider new spaces — physical and mental — for building alternative narratives, spaces that challenge what's deemed 'normal'. I think that really resonated with Alessandro Michele's work for Gucci, that has been putting these questions at the forefront of fashion.

How much time did you actually spend in Seoul to understand its culture and ethos, and how did you curate the spaces and artists?
Unfortunately I only spent a week in Seoul, most of the research was conducted from abroad and then the Covid-19 crisis prevented us from going back to Korea. However, I had the pleasure of meeting artist and curator InYoung Yeo, who became a curatorial consultant for the project and who was key in making me realize the importance of these structures within the local art ecosystem.

We worked on selecting different generations of Seoul based independent art spaces that had a practice particularly focused on emerging forms, artistic debates and the building of a local community of thoughts. Each one of these spaces made a proposal with several of the artists they collaborate with and support, responding to the overall theme of the 'other space' (eterotopia), and dwelling into the understanding of otherness, the exploration of minoritarian identities and the imagination of new political and aesthetic relationships. In addition, I invited five artists to reflect on the same subjects and to propose projects that play both with the near future — which, by definition is an alternative space — and fantastic mythologies that are also an alternative to reality in a way.
Olivia Erlanger, Ida, Ida, Ida!, 2020. Exhibition view, No Space Just a Place, Daelim Museum, Seoul (2020)
I read that the exhibition formulates a new definition of 'being together' — this definition resonates deeply with the current scenario we are in. Can you share your thoughts on the above — what is the new definition of being together?
I think the challenge was to gather in one place, spaces that are usually scattered throughout the city — each with their very own identity, program and vision — without compromising their uniqueness. We wanted to allow these spaces to exist together, in a cohesive exhibition, without becoming a single entity, while maintaining the idea of multiplicity. This idea of being together, in the same space furthermore, has definitely been questioned these past months, which prompts new interrogations: why do we gather in the first place? I believe we gather to share and sharing is part of the human modus operandi. So, I guess we are trying to find new ways of sharing while being physically, temporarily, distant.

Lastly, what kind of impact will the current pandemic have on the art world and the way exhibitions are viewed?
I don't have a formulated response about all of this yet, it's difficult to think without distance. I feel like I am still processing the shift, digesting the event that shook our world upside down. I would say that the crisis made the notion of 'alternative' central: how can we embrace alternative ways of living, working and consuming? Within the art world, I believe — I hope — that the current crisis will force us to focus on what truly matters: good art, good artists and important ideas. I think much of the pomp, the ceremonial and the apparatus around these things will be forced to disappear, for better and for worse.

NO SPACE, JUST A PLACE
ETEROTOPIA 17th April - 12th July 2020 Daelim Museum, Seoul
https://nospacejustaplace.gucci.com/

Text Platform Desk