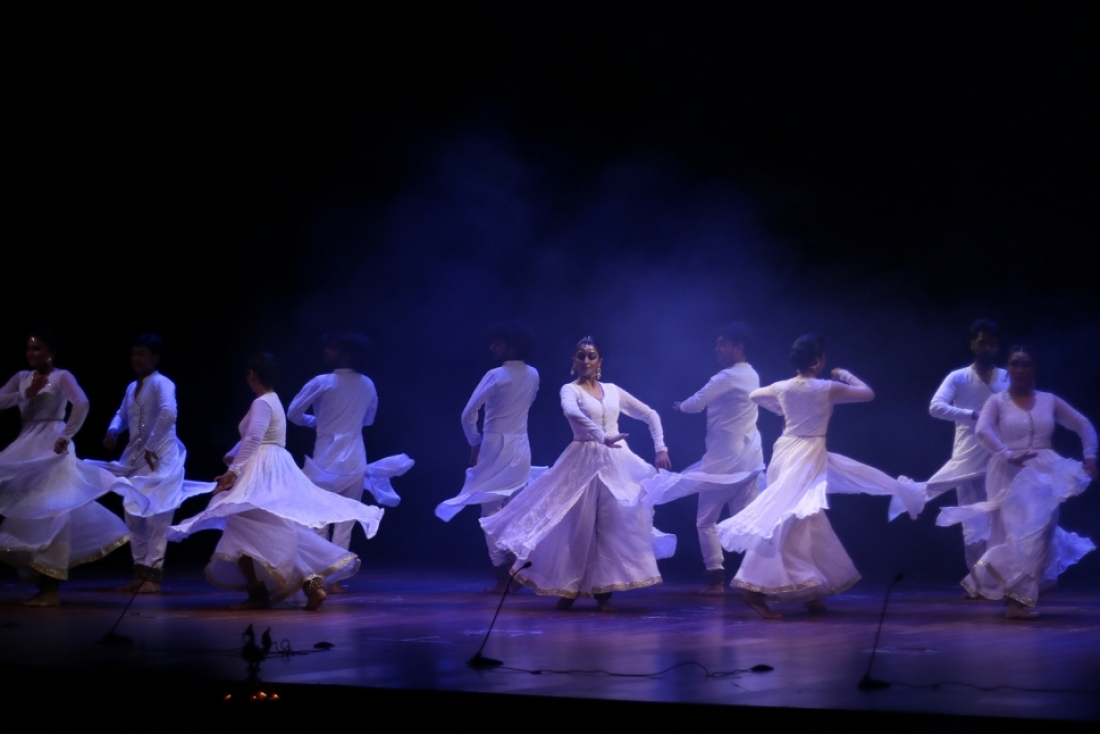 Serendipity Arts Festival 2018
Platform was privy to the glorious opening of the Serendipity Arts Festival this year—The Dark Lord turned Mumbai's Royal Opera House into a spectacular stage for a contemporary adaptation of the Krishna-Meera myth. The sublime musical by Rukmini Vijayakumar and The Raadha Kalpa Dance Company has set the tone for more delight to come this year as 1500 artists celebrate the 175th anniversary of Panaji, redefining heritage sites and architectural icons through creative and community focused projects. Highlights of this year's event include theatre performances designed for children, large scale public installations in the visual arts and photography, a variety of outdoor and evening music performances, culinary workshops, tastings and more. Conceived as a long-term platform, it aims to foster the development of thriving artistic communities across India.
When: 15th - 22nd Dec, 2018
Where: Goa
We have curated some highlights for you to look forward to:
The Charpai aims to explore this iconic Indian furniture item from a historic and cultural point of view, and simultaneously carry it into the future by inviting leading thinkers and designers to interpret the charpai, and present it at the festival. The thematic extension of the charpai is achieved by placing them in multiple locations, positioning them in creative ways, thereby encouraging utility as well as recognition of the charpai as furniture that is relevant and unique.
Curator Ayush Kasliwal is one of India's leading design thinkers, practitioners and advocates for artisans, and is the founder of AKFD Studio.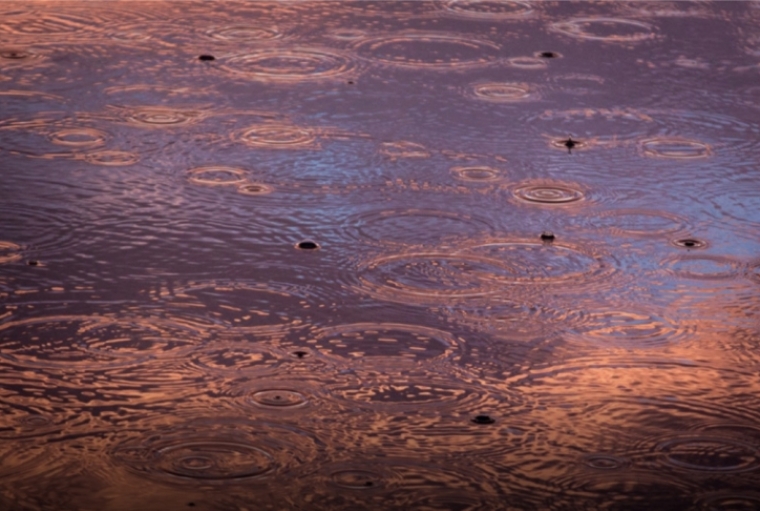 Through centuries, seasonal and nocturnal-diurnal cycles and individual elements from nature have inspired repertoire in diverse musical traditions in India. Song-texts celebrating seasons, like Vasant (spring) and Varsha (monsoon), or those that describe flora and fauna, address nature in all its splendor. This performance will explore the manner in which Qawwals, Bauls of Bengal, and the Langa and Manganiar musician communities of Rajasthan have responded to motifs from nature. The similarities and dissimilarities in their responses to the same stimuli from nature will be showcased during the concert.
Curator Aneesh Pradhan is one of India's leading tabla players and is co-curator for Baaja Gaajaa: Music from 21st Century India, an international music festival.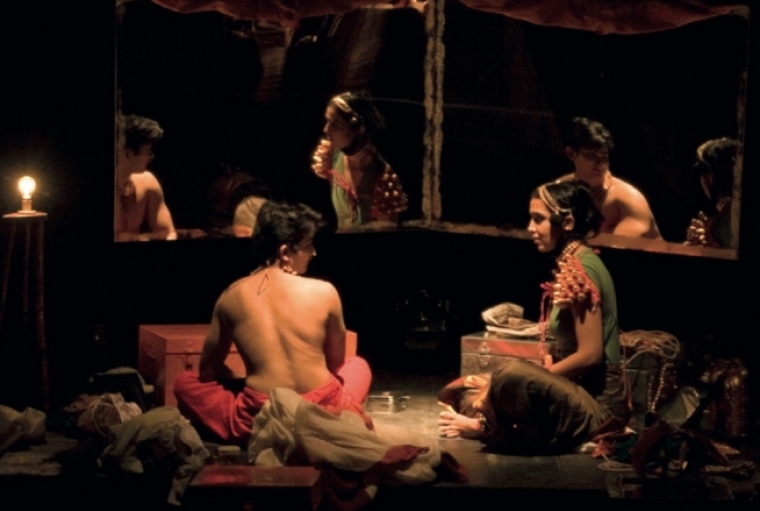 THEATRE: Akshayambara
A play questioning the multiple interpretations of gender. Akshayambara explores the representation of the feminine within the male-dominated practice of Yakshagana. What happens when a woman enters the professional space of a form performed by men for the last 800 years? Drawing from research and personal experience, the performance imagines a reversal of roles in the popular Yakshagana plot of Draupadi Vastrapaharana. What happens to the inter- pretation of gender when a man plays the streevesha and the purushavesha is played by a woman? Who is the real woman and who is the real man?
Director Sharanya Ramprakash
Curator Arundhati Nag is a prolific multi-lingual actor and Creative Director of Ranga Shankara, a theatre in Bangalore, dedicated solely to dramatics.

Venue Dinanath Mangeshkar Auditorium, Kala Academy
Date 17 December, 2018
Time 4pm–6pm
DANCE: Outlander
A site-specific dance performance with dancers responding to an artwork. Outlander is Shobana Jeyasingh's acclaimed site-specific work, reimagined specifically for the festival. Originally commissioned by Fondazione Giorgio Cini and premiered at the Venice Dance Biennale, Outlander has never before been seen live outside Italy. It is a response and a riposte to the Renaissance masterpiece The Wedding at Cana, painted by Paolo Veronese, whose canvas over- flows with stylish guests dressed in all their finery. Crossing and re-crossing the shifting borderlines of form and emotion, the new and the old, three dancers stage their own individual journeys beneath those in the painting.
Concept, Choreography and Direction: Shobana Jeyasingh
Curator Ranjana Dave is a dance practitioner and arts writer. She is the co-founder of Dance Dialogues, a Mumbai-based initiative that connects artists to provocative and diverse ideas, individuals, and institutions.


Venue DB (Football) Ground
Date 21 December, 2018
Time 7pm–8pm
CULINARY ARTS: Spice Lab
A multi-sensory experience of spices and their varied uses. Taste and smell, particularly those which are linked to food and spices, are the greatest triggers of memo- ries. The Spice Lab will be a multi-sensory experience, exploring the way spices are combined for use in cooking; whether through dry rubs, wet grinds, oil tempering, infusions, or other ways, while also allow- ing visitors to share their own taste/smell memories through an interactive spice lab 'tree'. Visitors will also be able to interact with the spaces through lecture demonstrations addressing questions such as: How do you marinate? Why do you use spices in particular ways and not others? What does tempering do, what does combining spices with a souring agent do? Why do you roast whole spices? Why do you use oil in some case, and not in others? What is the difference between a 'chaunk' and a 'tadka'?
Curator Rahul Akerkar is regarded as the pioneer of the independent chef-restaurateur-run eateries in Mumbai. He has shifted the focus on fine dining away from the five-star hotel domain. Akerkar co-founded deGustibus Hospitality with his wife, Malini, in 1996.

Venue Old GMC
Date 15–22 December, 2018
Time 10am–6pm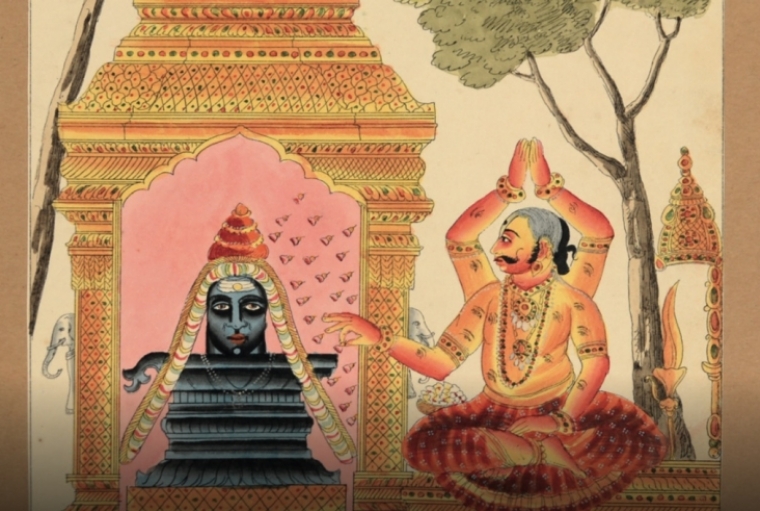 VISUAL ARTS: The Sacred Everyday: A Journey Across Images
An exploration of the interrelationship between the divine, cosmic and sublime, and the realm of the human, intimate and the domestic. The Sacred Everyday is developed around the proposition of the interrelationship between the domain of the divine, iconic, cosmic and sublime on the one hand, and the realm of the human, intimate, domestic and quotidian on the other. This interrelationship is articulated through ritual and festivity, vernacular translations, and the interplay of the sacred and the profane—which, in Indian culture, are not stark opposites, but two dynamic and interactive poles on a sliding spectrum of possibilities.
Collections Charles Correa Foundation, Goa State Museum, Museum of Christian Art, Sunaparanta Centre for the Arts, Sarmaya Collection, Swaraj Art Archive.Artists Priya Pereira, Vidya Kamat, Youdhisthir Maharjan, Smriti Dixit and Ghulam Rasool Santosh.
Curator Ranjit Hoskote has been acclaimed as a seminal contributor to Indian art criticism, and is also a leading Anglophone Indian poet.

Venue Adil Shah Palace and The Museum of Christian Art
Date 15–22 December, 2018
Time 10am–6pm
PHOTOGRAPHY: Common Ground: New Futures for Passing Images
An engagement with the term 'vernacular', in both subject and technique, in ways that we can enhance our lens-culture.The history of photography in India presents some unexplored, and unexpected gaps. One of the most understudied concepts is that of 'vernacular' photography—a term often applied to quotidian images, which in India, given its colonial connotations, has been amended by visual anthropologists such as Christopher Pin- ney, with the term mofussil or 'that which lies outside the center, and besides the strictly metropolitan'. The colloquial referencing of 'vernacular' focuses heavily on that which is 'native', as distin- guished from the 'national'. Common Ground seeks to broaden the engagement with the term 'vernacular', in both subject and technique, in order to think about how, with overlapping histories today, we can enhance our lens-culture.
Collaborators Alkazi Foundation for the Arts, National Institute of Design, Nepal Picture Library, Rahaab Allana Collection and S.T.A.R.S. Archive.
Artists Abhijit Pal, Ashish Sahoo, Edson Beny Dias, Sukanya Ghosh and Uzma Mohsin.
Curator Rahaab Allana is curator of the Alkazi Foundation for the Arts and is Founding Editor of PIX, a publication of contemporary photography in South Asia.

Venue Adil Shah Palace
Date 15–22 December, 2018
Time 10am–6pm