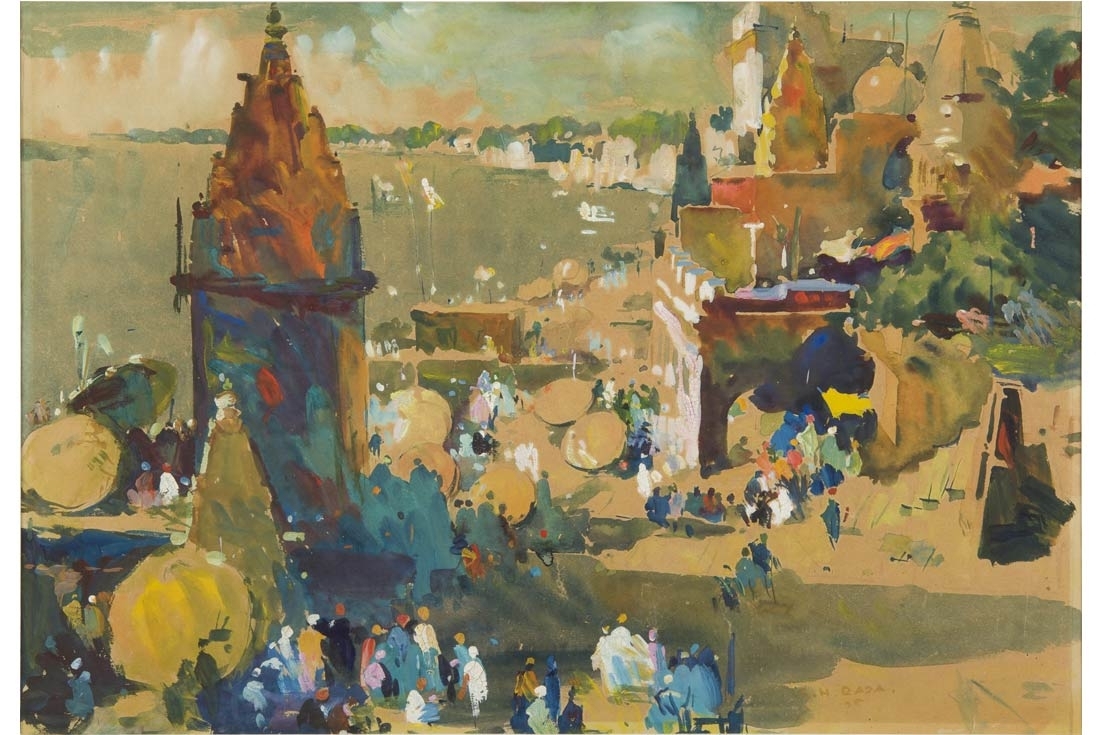 S.H. Raza, Village, 1959, acrylic on canvas. Image courtesy: Piramal Museum of Art
S.H. Raza
Traversing Terrains
The first major exhibition of Sayed Haider Raza since his death in 2016, the show at Piramal Museum of Art celebrates one of the most significant artists in Indian Modernism and a founder member of the Bombay Progressives.
S.H. Raza's diverse body of work is a unique amalgamation of his classical French training at École des Beaux-Arts, Paris, and his exposure to post-war American abstract expressionism. Raza's works are imbued with the Indian visual language of his heritage, celebrating the country's iconography, nature, philosophy, music and poetry.
S.H. Raza, Siene Port, 1960, oil on canvas. Image courtesy: Piramal Museum of Art
Curated by Vaishnavi Ramanathan, curator and art historian, Piramal Museum of Art, and Ashvin E. Rajagopalan, Director, Piramal Museum of Art, the exhibition will showcase five decades of Raza's work from the early 1940s to the late 1990s.
Conceptualised and designed to highlight Piramal Museum of Art's meticulously unique approach to art display, and furthers its vision of creating well-rounded exhibitions that appeal to the public on multiple levels. Re-defining the framework of art display in India,
Piramal Museum of Art
are working with critically acclaimed exhibition designers Gallagher & Associates, who have custom designed the exhibition space to showcase the artist's work in an immersive and engaging context. Interactive displays, special programming and custom-designed lighting will offer diverse audiences unique opportunities to engage with the works. This one-of-a-kind exhibition is a compelling homage to Raza's legacy allowing audiences to navigate an exhibition space that physically and aesthetically mimics the distinct visual language of the artworks. When viewed from above, the entire gallery space and installed exhibition appears as an innovative Raza painting.
The show highlights Raza's significant influence on his peers, including the
Bombay Progressives
group, and subsequent generations of Indian artists by taking a sweeping view of his rich artistic journey across continents, styles and philosophies. It invites the viewer to discover the dynamic urban context in which Raza worked, and understand Mumbai's role as an artistic melting pot for diverse 'progressive' energies, whilst also tracing Raza's unique evolution as an artist.
The exhibition also offers a great repository of unique story ideas from the curator Ashwin, and access to rare archival images of key influencers in Raza's life and in his work. Examples include Henri Cartier-Bresson and American Abstractionist Mark Rothko, and are happy to offer select publications exclusive images and story ideas complete with rare archival images.
EXHIBITION DETAILS
S.H. RAZA: TRAVERSING TERRAINS
EXHIBITION DATES | 24 June — 28 October 2018
At Piramal Museum of Art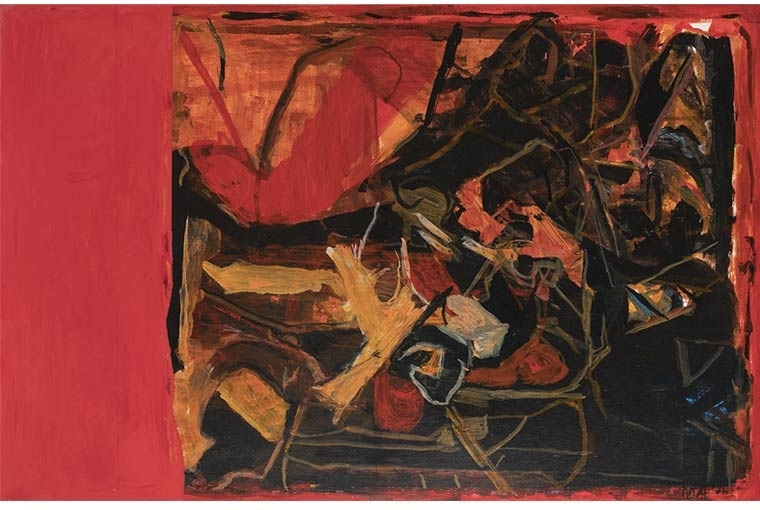 S.H. Raza, Trishna, 1976, acrylic on paper. Image courtesy: Piramal Museum of Art