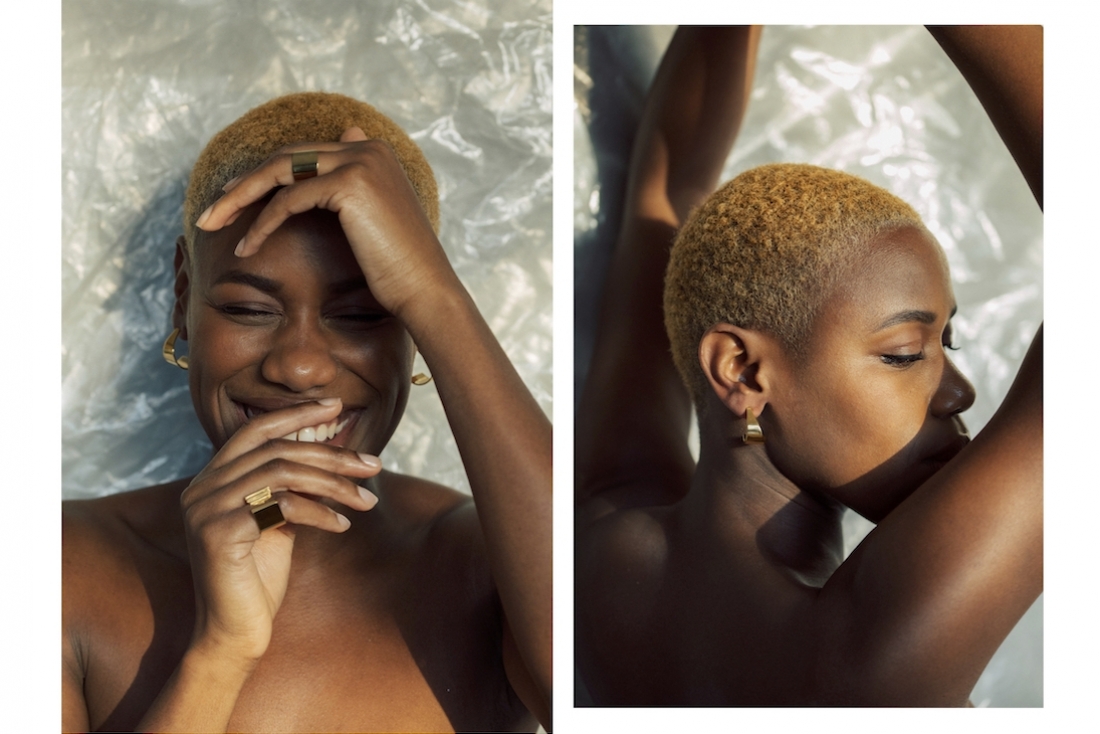 Chalk is a London based design studio run by architect Malaika Carr who has a passion for beautifully crafted design, ranging from the huge scale of cities to bespoke jewellery. Chalk creates unusual, geometric jewellery combining walnut and acrylic materials in a unique and inspiring way to devise dramatic, wearable pieces. Being a lover of art and graphics at school, Malaika went on to study architecture at the University of Greenwich, which gave her a completely different outlook to design and testing ideas. She continued studying and did her master's at Westminster and experimented with model making techniques which helped her realise that she wanted to design jewellery, which in turn led her to establish her Chalk.
Another major catalyst in the creation of Chalk was recession. Malaika had originally started to turn jewellery making into her hobby, but after little success in finding a job after her master's [the construction industry took a big hit during the recession], she started to take jewellery more seriously and thought of ways in which she could start a brand. Her first jewellery pieces were based on her travels to Cuba and Scotland. These were very simple designs, using acrylic, which she originally sold to friends and family, and then at markets to the public. She eventually got a job which she thoroughly enjoyed but it meant that Chalk had to take a backseat so that she could continue to grow her career. She has since worked in practices to help support the rise of Chalk and now works part-time, which has given her a great balance. 'I am my own boss with Chalk, and have the freedom to create what I like which is so satisfying. At work, I gain so much experience and can share/learn from others. It's a really inspiring place to be,' says Malaika.
Her design process is quite similar to the process of designing a building. She starts by thinking of a theme/ inspiration to work from and starts sketching ideas. Once she is happy with the sketches, she draws them up in CAD and plays with shapes and colours. She then tests ideas by making prototypes and seeing if they sit right as a piece of jewellery. Once satisfied, she shows them to her friends and family to get feedback, and runs with the ones that are liked the most. She describes her design aesthetic as eclectic—her work is as var- ied as the building typologies that she takes inspiration from. This ranges from classic to contemporary, and her pieces are versatile, unique and timeless.
Chalk's recent collection, Shaped Objects, is a bold colourful, structural collection inspired by the works of Spanish architect Ricardo Bofill. The idea came to fruition after Malaika's trip to Barcelona. 'I discovered Walden 7 and admired the imaginative use of colour, materials and forms— I instantly saw shapes that I could turn into jewels,' she says. Asked about the future of Chalk, she says, 'I really enjoy collaborating and creating capsule collections with other designers. I would like to continue to do this.'


Text Nidhi Verma