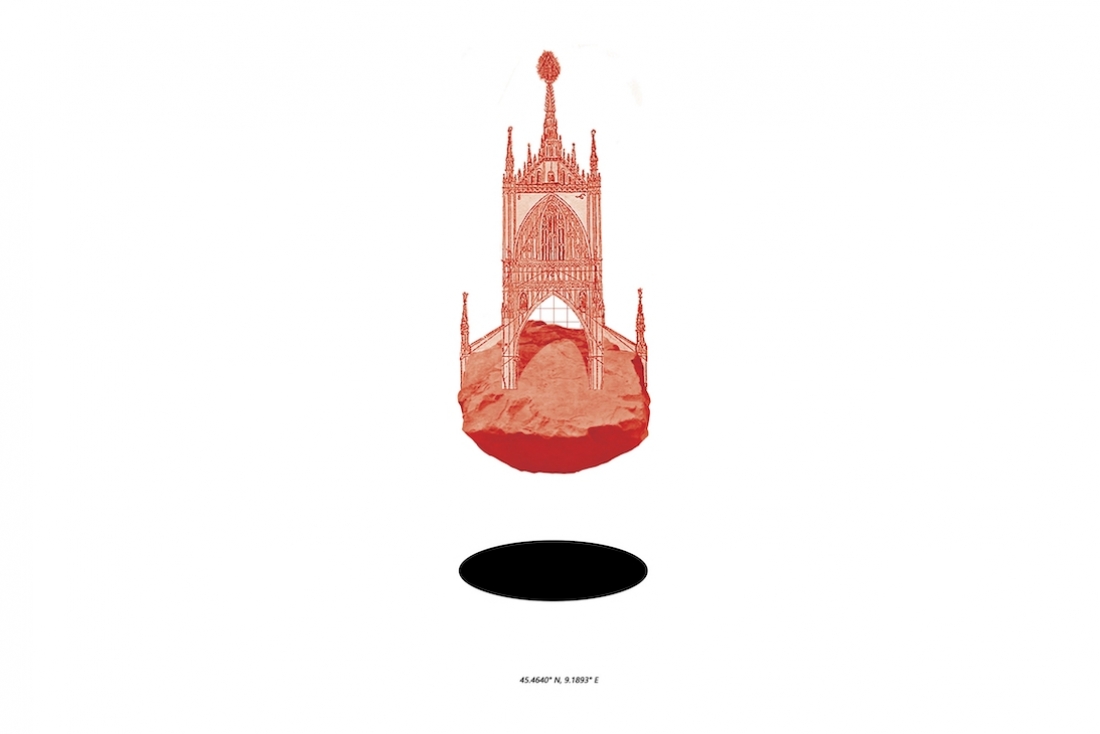 Design sketch: Cathedrals of Life - Milan Cathedral
Cochin Creative Collective
Lijo John Mathew & Madhushitha Aravind
A design collective not limited to only architects nor architecture, Cochin Creative Collective focuses on providing creative design solutions and offers services in architecture, urban, interior, product, graphic, landscape and architectural conservation. The two young architects who currently head the collective, Lijo and Madhushitha, share a common educational background in architecture. It was during the Master's Programme in Architecture at the School of Society and Architecture, Politecnico Di Milano, that they landed on common ground and thus Cochin Creative Collective or CCC was found in 2016. Their interest in the history of their state of Kerala, its people, tropical landscape, traditional skill set, and the growing economy inspired them to form a collective on design.
1868 House - Axonometry of the Renovation Project
Over the past two years, they have worked only on renovation projects of various age values. Rather than building something completely new, it was a responsible and ethical approach to make sense of, and reuse, what already existed— to be sustainable, embrace history and memories of the occupants. These conditions shaped their philosophy of practice. 'For us, there is a simultaneous validity for both tradition and modernisation' say Lijo and Madhu.
The architectural forms that they often deploy seek geometric clarity and order, a framework which acts as a container to maintain and nurture contents of the past and the present. This simple thought has driven many of their projects developed over the past year. Old and new, untamed nature and man-made, wall and tower [typological conditions] are the dialectics that they explore frequently in their architectural language. Graphical representation is quite central to their model of practice. They are not focused on end products or final results but intermediate visual analogues to push the design process.
'Our graphical representations could be said to belong to the post-digital age. We reject photorealism in favour of mixed-media collage, drawing ample inspiration from constructivist drawings and posters and the works of architects such as Beniamino Servino,' they tell us. The association with Ar. Kannan Cherthedath since 2018 has been a pleasant point of departure from their initial graphics and has brought them to their current preferred language of digital imagery. Since the Kerala floods, a concern for creating more responsible architectural solutions has become a priority for the collective. For their architectural practice, they are currently deviating from their usual projects into those with a 'tabula rasa condition'.

'We hope to expand our reach and come in touch with other fields such as the visual arts, various print media and local crafts to forward our line of art, products and publication of The Tropic—addressing contemporary solution to our context,' say Lijo and Madhu. Collaborations with Studio Toggle, Porto for a joint exhibition and with other collectives within the context like COCO is also in the works.


Text Nidhi Verma