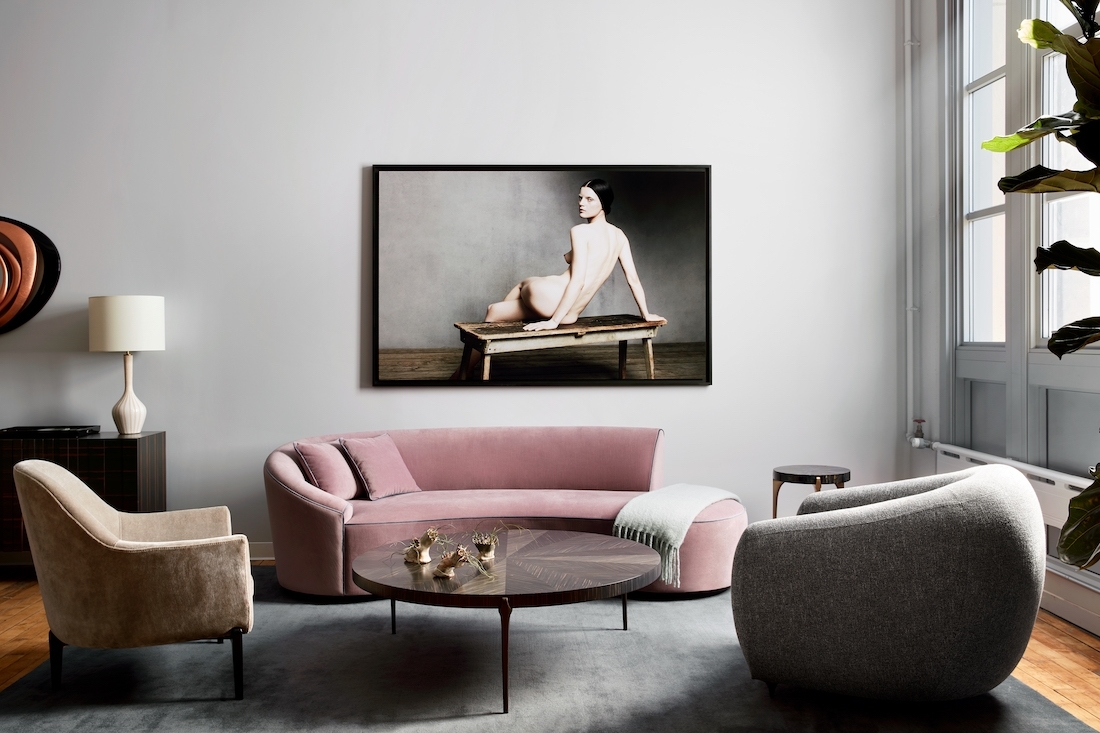 DeMuro Das
Puru Das & Brian DeMuro
Designing, creating and finding solution via their craft, designers Puru and Brian began their journey, and their homegrown design firm, Urbanist, nearly two decades ago. Over the years they have progressed, their practice evolved and Urbanist, a domestic brand, became DeMuro Das, an international one. Their designs are uncompromising and modern, yet deeply rooted in their culture. 'A lot of what we do is about melding craft techniques with a modern design language and approach. So, while being rooted in a craft-based culture helps orient our work, we are very interested in bringing those techniques into a contemporary idiom.' More than being designers, they are storytellers and thinkers that engage you with every piece they design. We connected with them to know more about their design sensibility and their award-winning multi-disciplinary practice, that offers a wide array of design solutions, including architecture, interior, furniture design and manufacturing.

From Urbanist to Demuro Das – what changed with the name?
The name change from Urbanist to DeMuro Das is a reflection of our evolution. The last few years have been busy ones at DeMuro Das. We launched our brand internationally with the opening of our New York showroom and are now carried by several showrooms across the US. As part of this expansion, we felt it was important for the brand name to reflect our story and speak to our personal journey.

How do DeMuro and Das work together?
As a multi-disciplinary practice, our work encompasses architecture, interior design, furniture design and manufacturing. On a day-to-day basis, I manage the interior design/architecture studio in Gurgaon while Brian runs the factory, which is located in Greater Noida. Design is where we overlap. We collaborate extensively on both interior and furniture design. Interior projects often act as catalysts for developing new pieces for our furniture collection and, since Brian is immersed in new materials and techniques at the factory, his ideas will often inform the design direction of interior projects.

What is your approach to design – possible to deconstruct your practice?
More than any single element in our design sensibility, it is a connection to the craft that roots our design practice in the Indian tradition of luxury. The best way to deconstruct this is to look towards the pieces themselves.

The Nami Cabinet, a piece we designed in 2019, was inspired by sand-cast Dhokra sculptures, made by nomadic communities in Central India. Using this traditional technique as a starting point, our casting foundry worked tirelessly to craft Nami's pattern, starting from coiled string and cast into its solid bronze doors. The result is both historical and contemporary, the epitome of crafted luxury.

Design should be problem solving – to what extent do you keep that in mind when designing?
It's rather impossible to design without problem solving. Whether the problem is maximizing space for an interiors project or pushing the boundaries of a material's use, we're constantly exploring a host of creative solutions throughout our design process.

How do you balance functionality with aesthetic?
Ultimately we create beautiful objects meant for lasting use in the home. Design by nature is functional and so we are constantly keeping function in mind throughout the process. We're refining pieces not just to make them as compelling as possible, but also to make them comfortable and durable.
What role does sustainability play in your blueprint?
As we design furniture and interiors that are meant to be lasting, we strongly believe in the idea of a piece's continued use. Sustainability to us is introducing a higher level of consideration over the products that we, and our clients, bring into our homes, instead of giving in to the cycle of constantly seeking out something new, simply for the sake of it being new. Understanding well-crafted objects as something worth cherishing, goes a long way towards creating a more sustainable future.

What changes do you see coming in your industry post pandemic?
Of course it is tough to predict something so out of our hands, but we hope to see an increased importance placed on the home and the way in which people live within their spaces.
What changes do you think you will inculcate in your practice post pandemic?
We have already become increasingly reliant on various means of communication as we've introduced our latest collection, Uncommon Threads, to the world this spring without hopes of an in-person viewing in the near future. Our internal communication, preeminent for an international design studio, has taken on an even more relevant role as well. Of course, we've also been pushed to adapt our production processes in ways that we could have never foreseen. This is all to say, that adapting to the pandemic has made us more resilient business owners and more innovative designers as well.

Lastly what is good design and what role should design play in our world?
In our practice, good design is something that remains utterly borderless. Design should strive to move us forward as a society in one way or another, by bringing comfort to the user, increasing visibility on a cultural issue, or pushing previously set boundaries of production. There is room within this world for a whole gamut of design, and we believe that diversity is paramount to the landscape of design as a whole.

Text Shruti Kapur Malhotra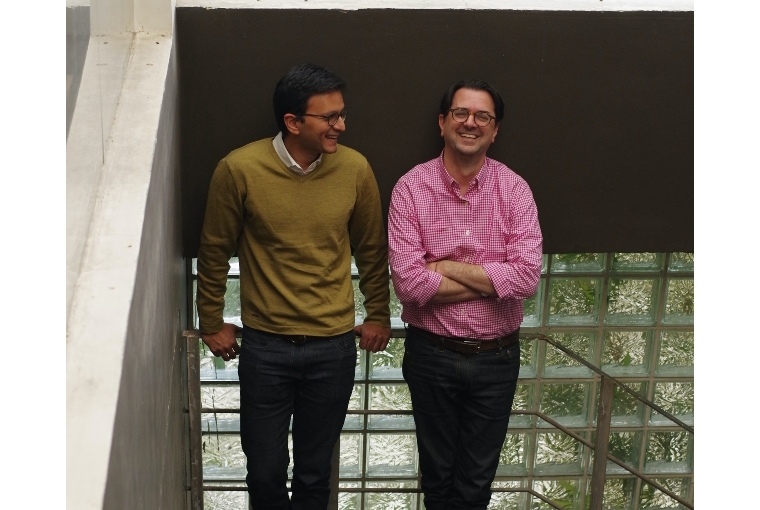 Puru Das and Brian DeMuro