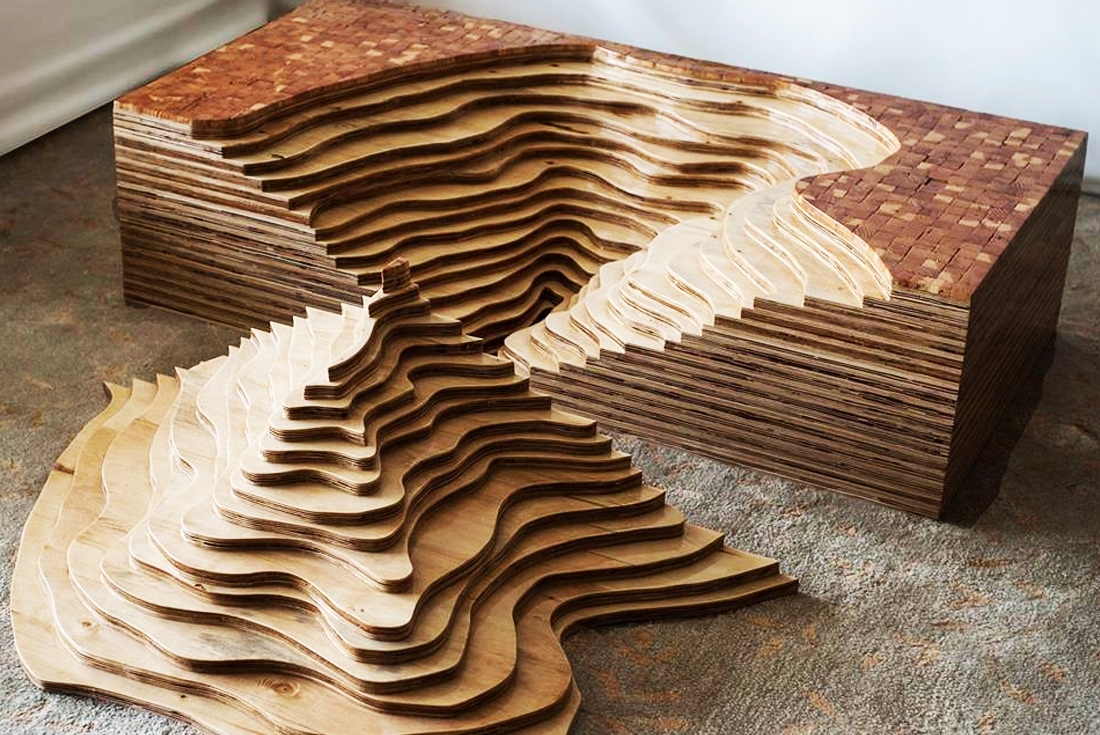 Growing up in a family with a taste for the creative, inspiration was never hard to come by for Aakriti Kumar. Her mother, who is a fashion designer by profession and a painter by passion, kindled her fondness for art and sculpture. Aware of the importance of art and design since her childhood, the ideology filtered into her decision to choose design as her career.

With a design lexicon sharpened by a BFA from Parsons, Aakriti gravitated towards product design. 'I loved the transformation of a piece that had started out as a scribble and turned into something real. Being a hands on creative, I knew that I would start something related to woodworking,' says Aakriti.

It was a project during her BFA - with a brief to build a solar powered, sustainable house - that sparked her interest in sustainable values and thinking. 'Creating furniture for this house, with a sustainable zero waste method got me thinking about the importance of a 'cradle to cradle' design process, rather than a 'cradle to grave' one, and how I could incorporate this ideology into my own design process.'

With a trans-atlantic shift back to her homeland, Aakriti channeled her passion for sustainability and founded Differniture - a furniture design atelier, in 2014. Based in Gurgaon, her studio takes a different view on furniture, aiming to create avant garde, alternative designs. It is a space where the functionality of design and the aesthetics of art break even. Finding her muse in the fluidity, curves and layers of nature, she translates inspirations from waterfalls, topographies and ripples into her creations.

The brand ethos is heavily driven by sustainable values, with products being carved from reclaimed pinewood used for packaging in crates shipped with automobile parts from Asia, and logs from salvaged trees that are cut down in residential areas. 'Using these 'rejected' materials and creating something new with them is a truly rewarding experience. The imperfections in previously used wood adds to the dynamism of its new life,' says the 25-year-old entrepreneur.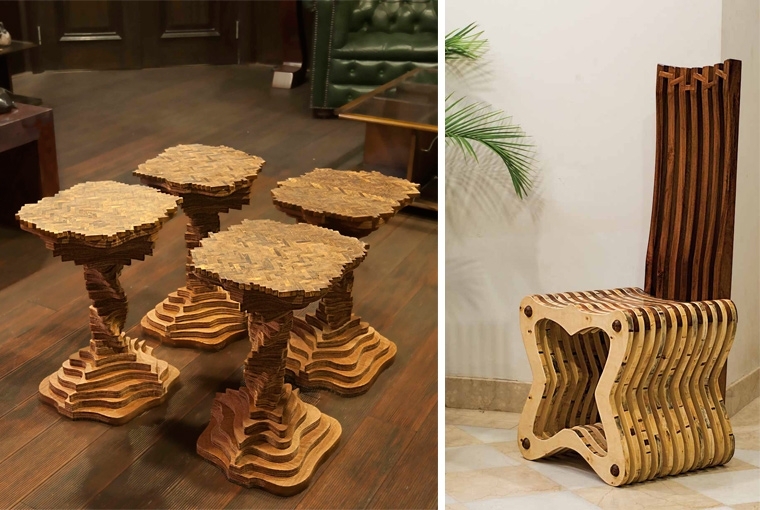 Working on zero waste design, most of their pieces expend all the material allowed to them, while others are created purely from what's left over by previous projects. The finishing processes are as important as the sustainable production system. 'Creating a zero waste product and then pouring shiny liquid plastic over it defeats the purpose of an environmentally conscious design completely,' explains Aakriti. With a keen eye for detail, she opts for the Japanese technique of preserving wood: Shui Sugi Ban. This technique burns the top layer of the wood, making it fireproof, waterproof and prevents mold and mildew, along with being environmentally conscious.

February 2016 marked big milestones for the studio, as they participated in India Design ID and launched The Differniture Studio space. As the studio grows, Aakriti plants a tree for every product she sells. 'Something that goes back into nature, for what I've extracted,' she says.


Text Ritupriya Basu