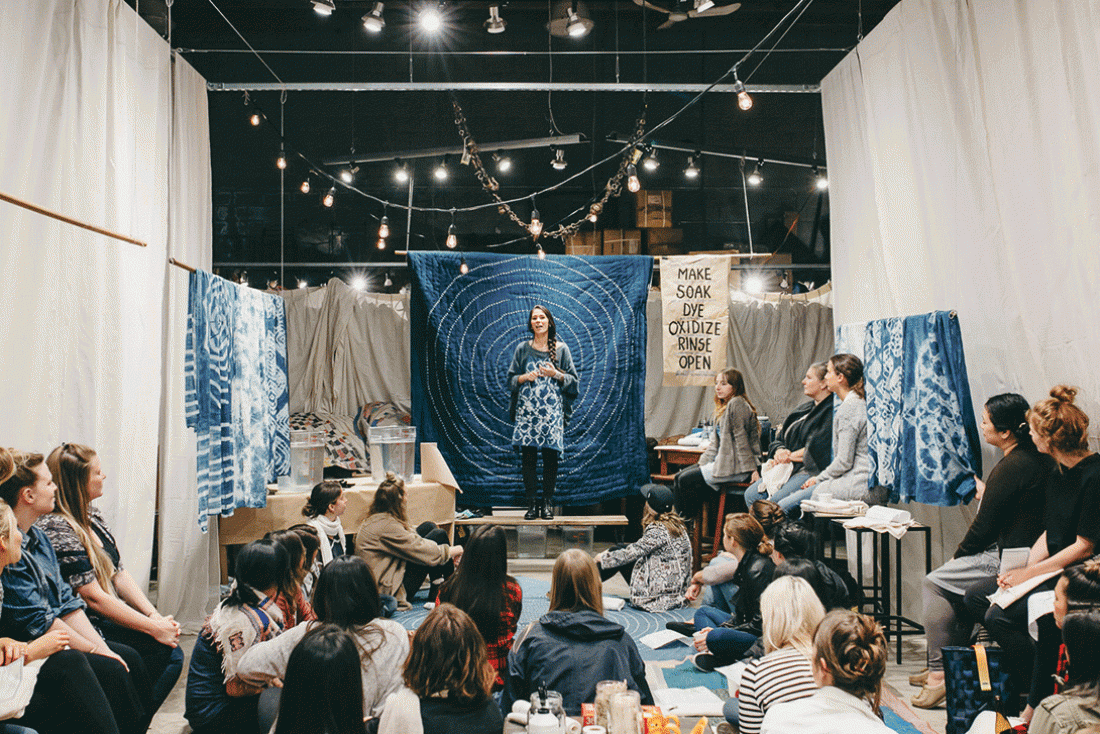 Indigo Social
Sophena Kwon
Indigo Social is a result of passion, leisure and tons of Indigo!
The creative workshop takes place across Vancouver and brings together all those people who are fascinated by the idea of playing with colour and producing something that they can take back home.

Sophena Kwon, a dyer, designer and teacher talks about how her passion, family and work came together to form her very own Indigo Social, how it grew its roots in India, and what Indigo Social means to her.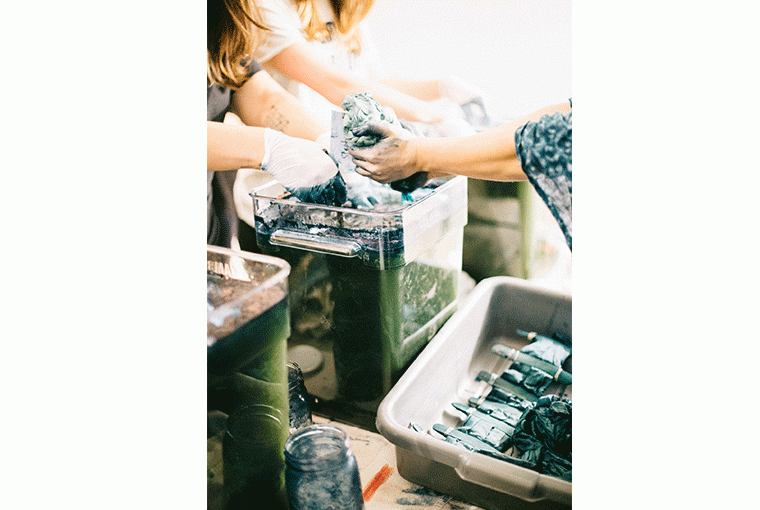 Tell me a little about yourself.
I'm a dyer, designer, and traveller.
I've been travelling to India since I was nine years old, and this made me so fond of the place that now I spend about two three months in India every year. I work for my family business - Maiwa.
How did you come up with Indigo Social and what is your creative workshop all about?
Indigo Social is a creative, project-based and hands-on workshop in a Social environment. It's like a pop-up workshop that takes place in interesting spaces along with some good music and tasty local drinks. I bring 40-80 people together to experience 'natural Indigo'. All participants get a 2m x 1m piece of beautiful organic cotton to work with. I brief everyone with the history of Indigo and natural dyes, the botany of the plant, the alchemy and chemistry of extracting the dye from the plant and then reducing the dye back into its dyeable state.
I also teach different resist techniques exploring Japanese, African, Indian bound resists as well as fold and clamp.

What I love about bringing that many people together to experience a hand-process is that people just dive in! There is so much activity happening around you that you don't have time to think too much and your hands just get to work in creating something completely unique to you!

I work with natural Indigo grown by farmers in Karnataka and Tamil Nadu and Indigofera tinctoria most definitely is my favourite Indigo plant to work with.
"There is so much activity happening around you that you don't have time to think too much and your hands just get to work in creating something completely unique to you!"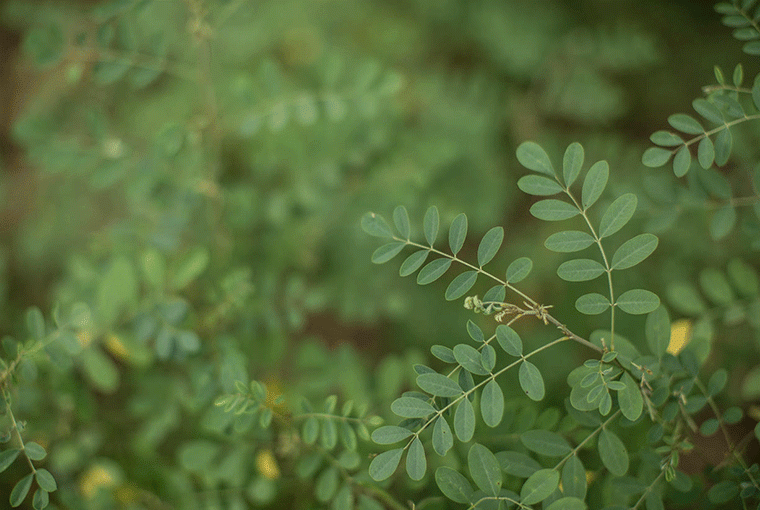 How has the response to Indigo Social been so far?
The response has been absolutely amazing! The Socials sell out in a day (I've done 15 of them now).

I don't think it would be where it is today without social media! I didn't expect people to want to come again and again but the creative energy in the Social is so high and you get so many ideas from what everyone else is doing around you that you just can't wait to jump into it again. I love that all ages come to an Indigo Social and that we are starting to get a few more men joining too. I did one recently around mother's day and we had several groups that came that were three generations!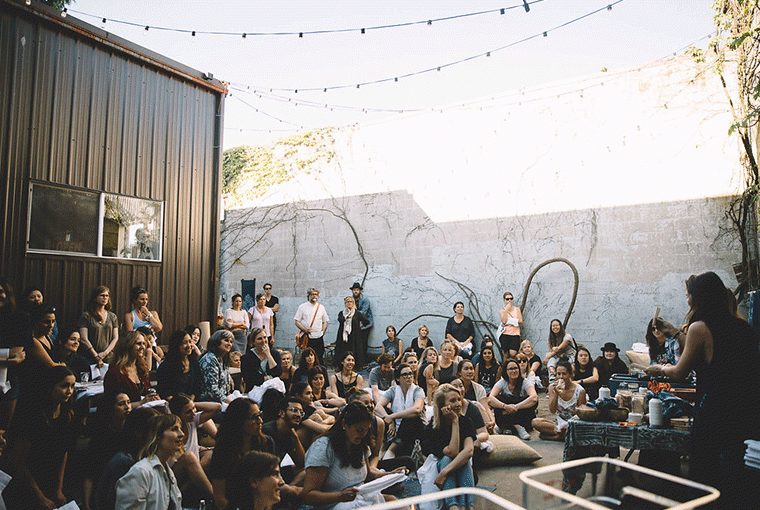 When did you first fall in love with Indigo and dyeing?
My mom is a natural dyer and I grew up around it my whole life. We would have an indigo vat going on my back porch through the summers growing up. I have been really fortunate to study with Indigo dyers in Kutch and in the South India - in Mexico, in Peru, and with Michel Garcia in France.

There is no denying that Indigo is a truly magical dye and the fact that it fixes to the cloth through oxidization (as opposed to a molecular bond through mordanting as in the other natural dyes) it is such a visual process and you see chemistry happening in-front of your very eyes!

It has totally captured my curiosity and imagination and it is such a pleasure to work with. I hope I will be dyeing with natural indigo until the end of my days.
Tell me more about your annual visits to India and your work with the artisans here?
So my mom started Maiwa when I was born in 1986. The project and I am the same age and I kind of think of the family business as another member of our family. We have worked in India alongside master artisans for the last 25 years. We work with natural dyers, block printers, hand weavers, embroiderers, farmers and there is nowhere on this planet that has the amount of skill and artisanship as India does!

I feel very fortunate to be able to work alongside such talented people - often in communities that my mom started working in decades ago and now I work with their kids. I design a line of clothing for Maiwa that features all natural and organic fibres, natural dyes, khadi, hand weave - we call our line 'slow clothes' as it involves many skilled people and is production on a human scale. We have a home and studio outside of Jaipur in a block printing village. I feel like I belong and feel at home there and I'm proud to say that my Hindi is coming along well too!
What new projects are you engaged in and what is next for you?
I love teaching natural dyes and I recently had the opportunity to teach a two week natural dye intensive at Penland School of Craft in North Carolina. I would love to do more of that! One of my mentors Michel always says 'what is not taught is lost' and I believe that natural dyes is in such a resurgence and I am excited to be part of that.

Sign up for a Social here.
Or shop from : https://maiwa.com/


Text Priyanshi Jain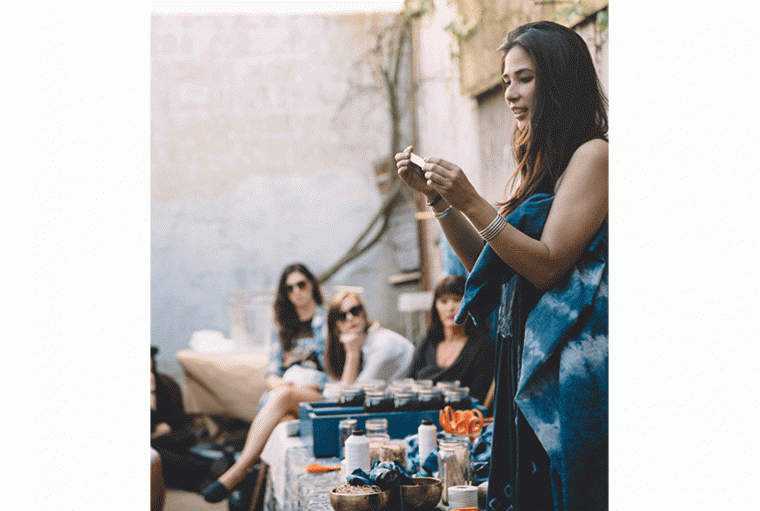 Photography by Brit Gill
Sophena Kwon