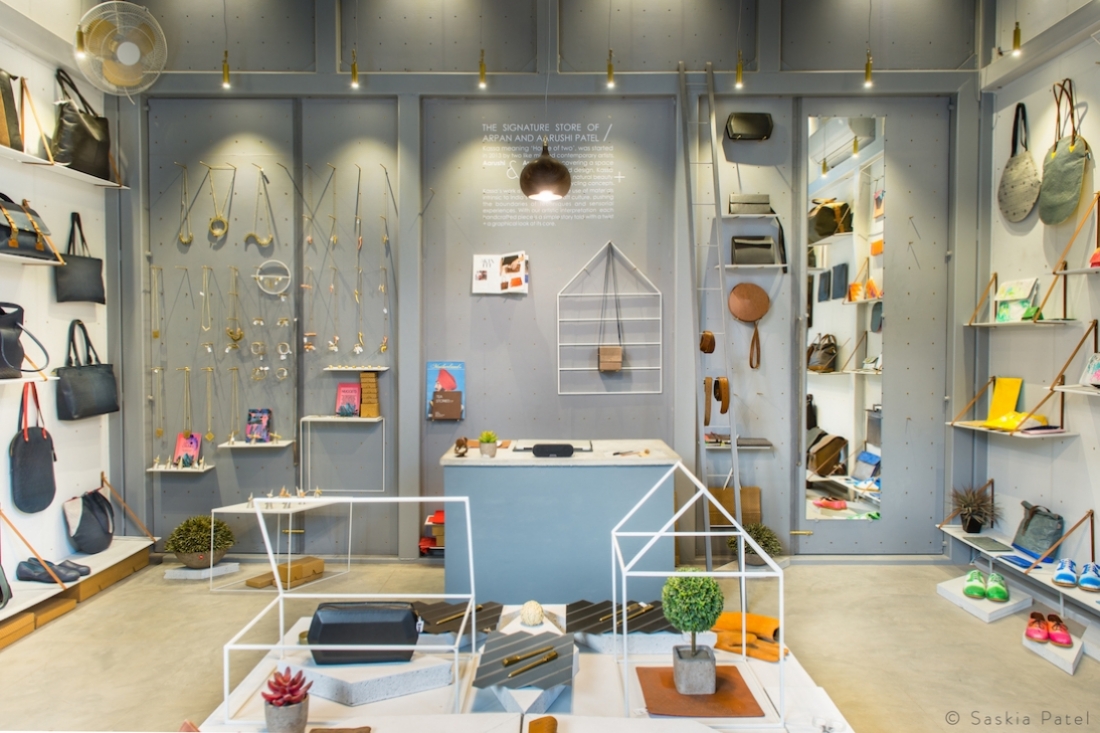 Kassa
Aarushi Kumar and Arpan Patel
Kassa's products are minimal, edgy and modern. The studio was started by Aarushi Kumar and Arpan Patel, soon after they completed their masters, in Visual Communication and Product Design respectively. They combined their strengths to launch this multidisciplinary studio which not only does Product Design but also Graphic Design, Website Design, Photography and sells art. Under Product Design, their emphasis lies on contemporizing craft through an array of techniques, some of which include metal casting and block carving, the latter being a technique their hometown Jaipur, in known for.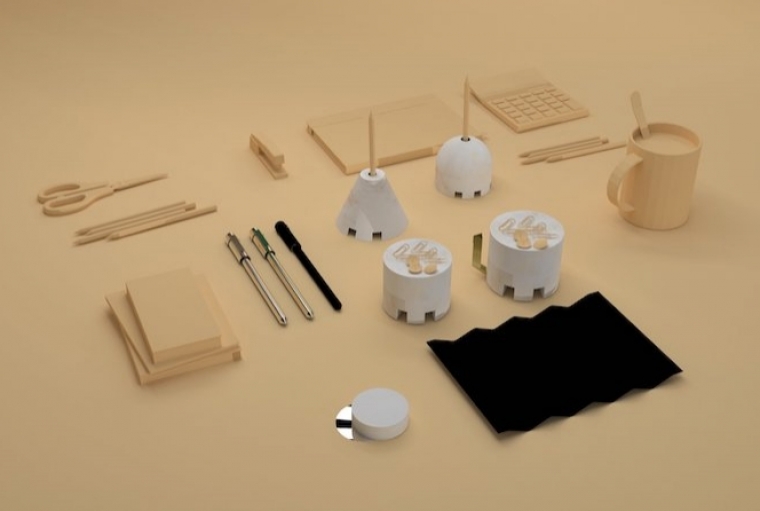 What's unique about their products is that they aren't your usual run of the mill trendy accessories but they embody their own design language and do so, quite strongly. Their differently shaped bag handles, jewellery collection inspired by lego blocks and their eco friendly range of accessories all embody innovation in the truest sense. While their totes, clutches, laptop sleeves and other accessories emanate a modern appeal through a blend of idiosyncratic design elements, their jewellery isn't far behind. The four jewellery lines seen on the website- nuggets, lego chunks, lunar and ocean embrace individuality, as their forms aren't what you would usually see trending in the fashion industry. They take from their own inspiration and seek to establish a new trend. Their eco friendly range consists of products whose materials very closely mimic paper, but their durability is far from that of paper's. The material used in the pieces in this range is called eco friendly hybrid paper and is waterproof, tear proof and entirely recyclable. Furthermore, they tell me about not separately getting leather made for their products but using leftover leather by bigger companies. A project in which they etched tessellations onto leather is another one of their takes on innovation, at least where surface treatment on leather in India is concerned.
When I ask them as to whether they take a more slow fashion or a fast fashion approach for the brand after hearing about their initiative to use discarded leather, Aarushi tells me that she and her business partner Arpan have completely rid themselves of Fast Fashion products in the accessories and clothing department, even in their personal lives. The two fold reason behind this is their concern for the environment coupled with their desire to find a stronger resonance with their brand.
Although Kassa avoids making too many pieces of a single product, focussing on more limited edition pieces, they do have a bespoke facility which consumers can avail. Here, the consumer can choose from their carefully maintained design directory, any design which strikes their fancy and Kassa would make it for them, all over again.
Kassa's near future sees a collection of Dabu Printing on Leather (a technique that is traditionally used on textiles), embroidery surface explorations on eco friendly hybrid paper and a product known as the magic wallet, which is Kassa's patented design. A name such as the magic wallet stirs up enough anticipation as it is and given that it's a patented design, it further makes me wonder what design elements lie behind the name. I guess our curiosities have ensued and only time will tell what facet of innovation the brand would be exploring this time.

Text Supriya Jain