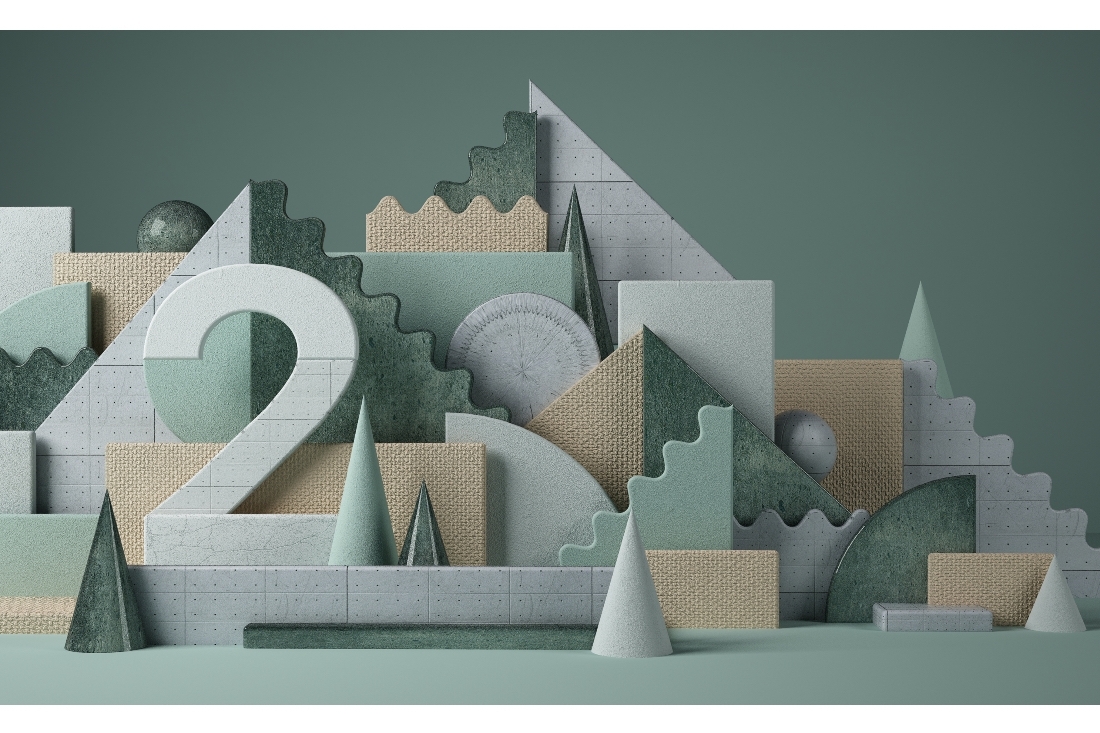 With an ongoing global pandemic, going to art galleries and exhibitions feels like a distant memory. However, with the burgeoning power of technology in our lives, even the most breathtaking art is just a swipe away. Having taken one such digital platform by storm, Instagram, is Khyati Trehan, graphic designer, illustrator and 3D artist, currently based in Munich. In 2017, she was named as one of Print's 15 new visual artists under 30, and her list of clients include the likes of Adobe, Apple and now Snapchat. Her work is immersive, experimental and unique to say the least. Don't miss out on her spatial Instagram filter if you wish to have a wholesome viewing experience of her art! We connected with Khyati to know more about her love for 3D and her intention to 'make people feel the right feeling.'

How were you led towards art?
I grew up in Delhi and am so glad my parents put me in the school they did. I studied at Mirambika till the 8th grade. Learning was free of structures and sounded more like 'look what I discovered' rather than lines marked with highlighters in a syllabus textbook. Education meant drawing out potential that was already there, instead of prescribing it. So, when I picked up a subject to study, I did it because I really wanted to learn about it, not because I was expected to. We'd make bridges over ponds to learn about architecture, go to France to learn French and do pottery and carpentry between math and science. Since I was exposed to creative disciplines at the same time we were learning our ABCs, I realised pretty early on how much I loved working with my hands and here we are!

How did your romance with design begin?
I didn't really know design even existed as a discipline until I heard about National Institute of Design (NID), Ahmedabad through seniors from school, who had been preparing for the entrance. I decided to wing it and to my surprise, got through. NID lay emphasis on sharpening your senses, building a strong foundation and redefining design as not decoration but as creative problem solving.

What is your favourite aspect of working with dimensions?
3D can be an intimidating field to tiptoe into and there's a steep learning curve, but it also means that there's so much to learn! I love that I haven't even come close to quarter of the things you can achieve in this world. It's endless and inspiration comes easy.

What facilitates your creative freedom? What is your constant source of inspiration?
I've thought long and hard about this. What's the right setting or environment that facilitates creative flow? What makes it easier to do your best? Doing personal work has helped me understand that a bit. I do my best in a safe space. My idea of a safe space is being in an environment where I feel trusted, both by myself and by people that I'm working with. It's where I don't feel a fear of sounding stupid. Some of the best visual pieces sound stupid in words. I'm inspired by my own experiences and bring them into my work all the time.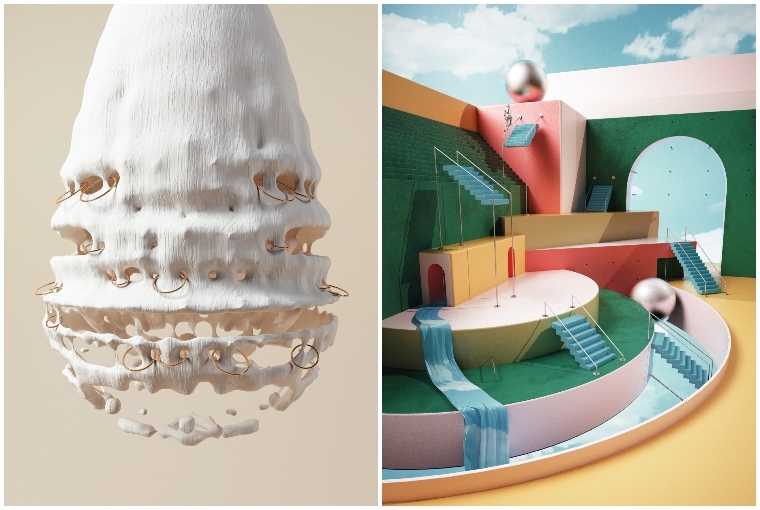 L: Waterpot 1; R: TIRAF12
What excites you about designing in 3D?
I'm drawn to 3D because it feels like magic, except that spells sound more like 'splines and booleans'. You can whip up worlds that are close to reality out of thin air, just as well as you can create worlds far from it, distorting reality. The world of 3D is an exciting addition to a graphic designer's toolkit, which traditionally lives in the 2D realm.

Which visual artists have inspired your work?
It's so hard to curate a list with as many talented artists as there are, so I'll share a few at the top of my head. I was recently introduced to the work of Boldtron when he invited me to speak at a virtual visual art festival he and his brother pioneered -- Quarantin3d. Sanchit Sawaria is the only human being I know of, who has the largest span of design skill set, from type design to brand to 3D visual art. I'm super fascinated by the sculptural textile work Isha Pimpalkhare has been developing and haven't seen anything like it before. Priyanka Shah creates beautiful botanic still lives using nature as a medium. Ines Alpha is the goddess of AR makeup. Every time I come across Kruttika Susarla's illustration work, I learn something. Her political comics have a way of turning traditional narratives on their head.

Tell us a little bit about your creative process. What are some of the obstacles you face, especially during challenging times like these?
At IDEO, I bring clarity, emotion, movement and identity to content, working to visualize the intangible, and it all begins with diving headfirst into the context we're designing for and the people within it. On the flipside, I allow myself to flow and let the subconscious mind do its magic when I create personal work. Collaboration and a studio space are two gaps that come to mind. There's no refuting that working in isolation makes collaboration hard, despite collaborative tools like Zoom and Figma. I underestimated the impact of the physical act of leaving a space, and entering a new one. Since my study is in my bedroom, work and personal time blend into each other more than they did before and I find myself working longer hours.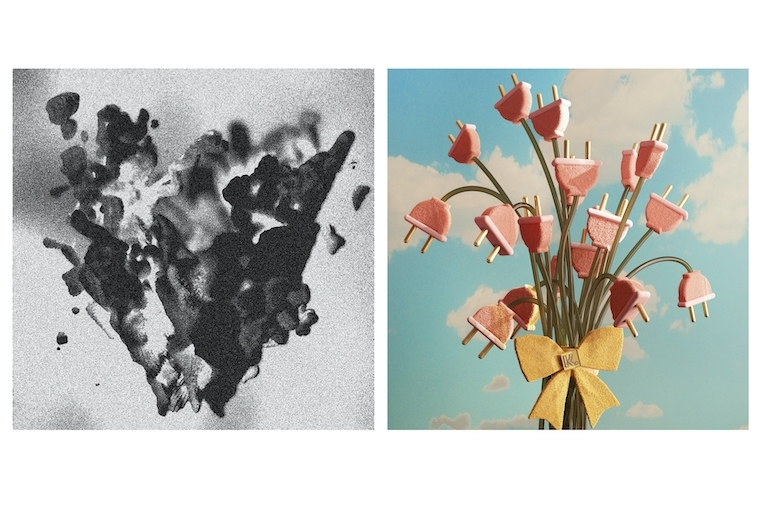 L: 36 Day Julia Coral; R: Klarna
Define your voice as a designer/artist.
I create with an intention to make people feel the right feeling. I constantly remind myself that there is no one right way to do something, and by doing so, I feel braver. I also think that ideas come from training your brain's muscles to prevent falling into a familiar grove and ultimately become good at making connections that don't seem obvious at first.

How important is Instagram as a platform, to you as a visual artist?
My personal work largely lives on the visual social media platform. It started as a visual diary of experiments and helped me build a habit of creating and sharing. Putting up my work on Instagram's brought so many interesting projects over, from the likes of Adobe and Apple, and plays the role of an unofficial but more updated portfolio of sorts. However, my favourite thing about the platform is how it has played a significant role in getting me connected to visual artists across the planet. I feel like I'm a part of a small community of 3D visual artists.

What do you think is the future of digital art, especially in the post pandemic scenario?
Digital art will want to do what galleries do. They help us immerse ourselves, participate in the work, and gather. Augmented reality manages to do that well -- it needs your immediate reality as an input for it to plug in artefacts to be a complete experience and warrants participation. The more important conversation to have though is the future of digital transformation and digital literacy, and how that changes human needs. Does the post pandemic scenario make a case for internet access as a fundamental human right? Are governments capable of facilitating that future?

Lastly, what's next?
I'm working with Snapchat as an AR creator for their wearable tech product, Spectacles, which is a completely new canvas for me. Spectacles is inspired by the human eye, is capable of extracting a depth map just as we understand depth, and empowers anyone to innovate with how we interact with AR. I'm excited because I know nothing about it.

Text Samadrita Khasnabis