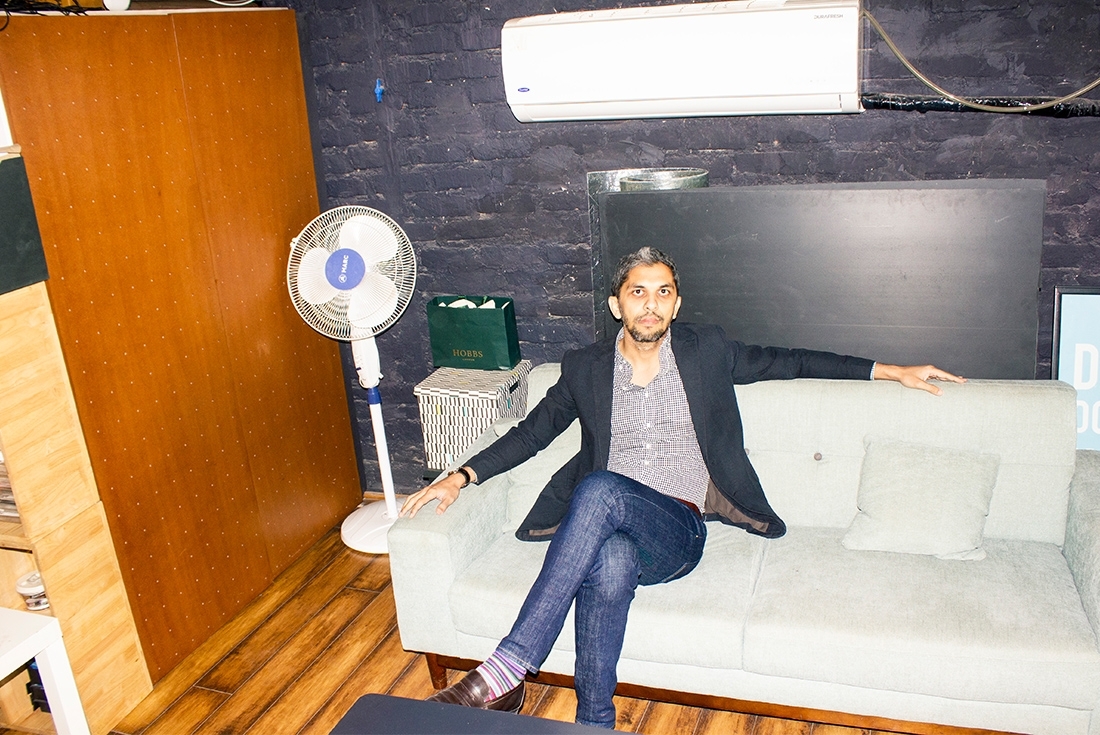 INTERVIEW OF THE WEEK
Photography Aman Makkar
With an aim to shape India's business and cultural landscape, Mohamed Rizwan brings you Propaganda--A creative agency.

Let's go back a bit, what was your childhood like…? What were the aspirations back then?
I grew up in Madras surrounded by super bright kids who were obsessed with being class toppers. Their whole mission was to get full marks so they could get into IIT and become software engineers abroad. And they did! I held no such aspirations given that I was rubbish academically. I thought I'd join my dad's business and that would be that. Except, he wanted me to get into an Engineering college so I could take care of his factory! To his credit though, he realised I wasn't going to be any good at it and let me do my thing. I spent the next few years going to a college known for, let's say, its notoriety, doing a loosely defined degree called 'visual communication' and tying to figure out what I wanted to do. I knew I wanted to do something in the creative industries but I didn't know what.
How did design/art find its way into your life?
I remember watching MTV for the first time and being completely blown away. I watched it all the time. The videos, the promos, the idents, I started looking out for new videos by Michel Gondry, Hype Williams and Mark Romanek, thinking 'I want to make shit like that!' It had everything, music, fashion, graphic design, everything. Two other heavy influences were the ads of Comme des Garçons which I spotted in second hand magazines I'd get my hands on, and Olivier Toscani's Benetton campaigns. I mean, the work Benetton were doing at the time with Toscani and Tibor Kalman with the campaigns and COLORS Magazine was sheer genius. They essentially used art, design and photography to comment on society, and it was really powerful work.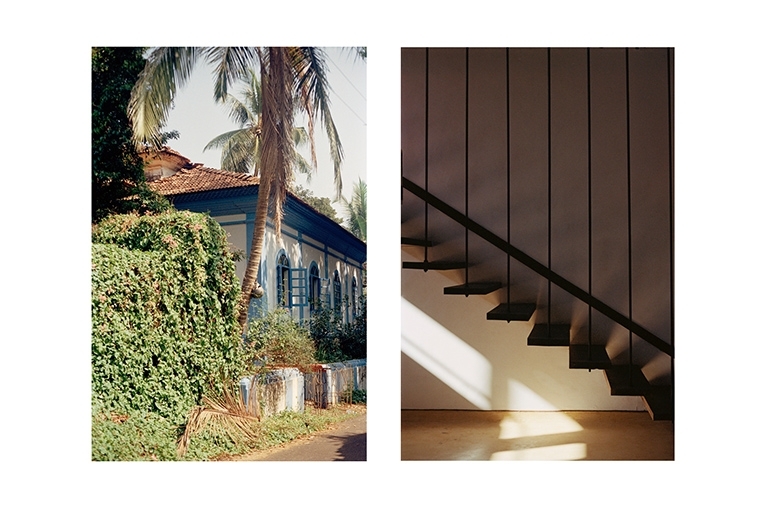 What were you doing before Wieden Kennedy happened?
I was in Bombay figuring out what to do next. I'd moved to Bombay from Madras based on the advice of some very bright people, even though I hated the idea of moving to Bombay. But I knew that I had to go if I had to make some kind of career in writing or advertising. So I got a job as a Trainee Copywriter and moved completely unsure of how I was going to keep my job given that I had no previous experience, or training in writing. I learnt it on the job.
Before I knew it, I'd spent 5 years working in various agencies trying to do work that was, let's just say, a little anti-establishment. It was for one such campaign for a hotel that I called Bharat (Sikka). I wanted it to be a continuation of his Indian Men series and I think I had his attention the moment I told him that. I'd never spoken or met with him prior to that call, but when we worked together, we really hit it off. It was off the back of this campaign that I got the call from Wieden Kennedy. I really have Bharat to thank for that.

Will you tell me a little about your time there? The key projects..the ones that stayed with you?
Wieden Kennedy felt like home. I was finally at a place that understood the things I wanted to do. The more time I'd spent in agencies, the more I realised that they were structured to work a certain way and to produce a certain kind of work. Wieden Kennedy felt liberating in that sense. I could be involved in everything from a campaign to an editorial piece for Motherland magazine.
Given that I ended up spending close to eight years at W K, there are more than a few highlights. Ones that come to mind include writing the Old Spice Smell Mantastic campaign that featured Milind Soman, and of course, Nike's Da Da Ding which was incredibly satisfying because it was pure and raw and real.
What influences you as a creative person?
Other creative people. I think creative people have the power to shape the world. From architecture to books to music and art, creative people have a massive impact on society. I could give you a long list of names but to get a sense of the reach that creative people have, you just have to look around. Everything we're surrounded by is the result of serious creative thinking and craft - buildings, tables, phones, clothes. I find it incredibly hopeful and moving.
Do you have a creative process?
I'd like to say yes, but I really don't. I suppose the only thing that's constant is a magazine, a pen, paper and zero distractions.
How did Propaganda see the light of the day? If you don't mind me asking, why did you quit W K?
Propaganda is a result of being surrounded by friends running their own creative businesses and practices, be it in fashion, music or the wider arts. I was in complete admiration of how they were realising their creative vision while dealing with daily, unglamorous bits. That coupled with the prospect of forming a creative company that brings together all my different interests, did it for me. After spending eight wonderful years at W K I needed to do something that scared me and excited me in equal measure, and so starting this thing was for me the only logical step.
Deconstruct Propaganda. How would you describe the sensibility?
At the risk of sounding incredibly shallow, Propaganda more than anything else is a sensibility. I often get asked what it is from people hoping to label it as a design company or agency or whatever, but I like the idea of it never being a fully formed thing. I want the company to sit in the world of design, tech and culture, and I think there are more and more companies looking for creative partners who get all those.
What's the latest project you're working on?
There are a couple of announcements that we're going to make, one of which is an exciting 'thing' we've been working on for The Postcard Hotel and another lifestyle retail brand. We're also on the verge of announcing a sizeable new project with the government, which is interesting given that it sits in the world of tech and design.
Any awards/achievements in life that you would like to mention?
I've never cared for awards to be honest, but if there's one thing I'm proud of is seeing Da Da Ding being written about in TIME magazine soon after it came out. That doesn't happen very often.
Lastly, what lies ahead in life and where do you see yourself ten years down the line?
Absolutely no clue. What keeps me excited is the opportunity to work with top creative people in India and around the world. So the only thing I'm after next is a project or an opportunity to call some of the best people working in their fields and working with them. That for me is the most interesting thing about being a creative. The possibilities.

Text Hansika Lohani Mehtani