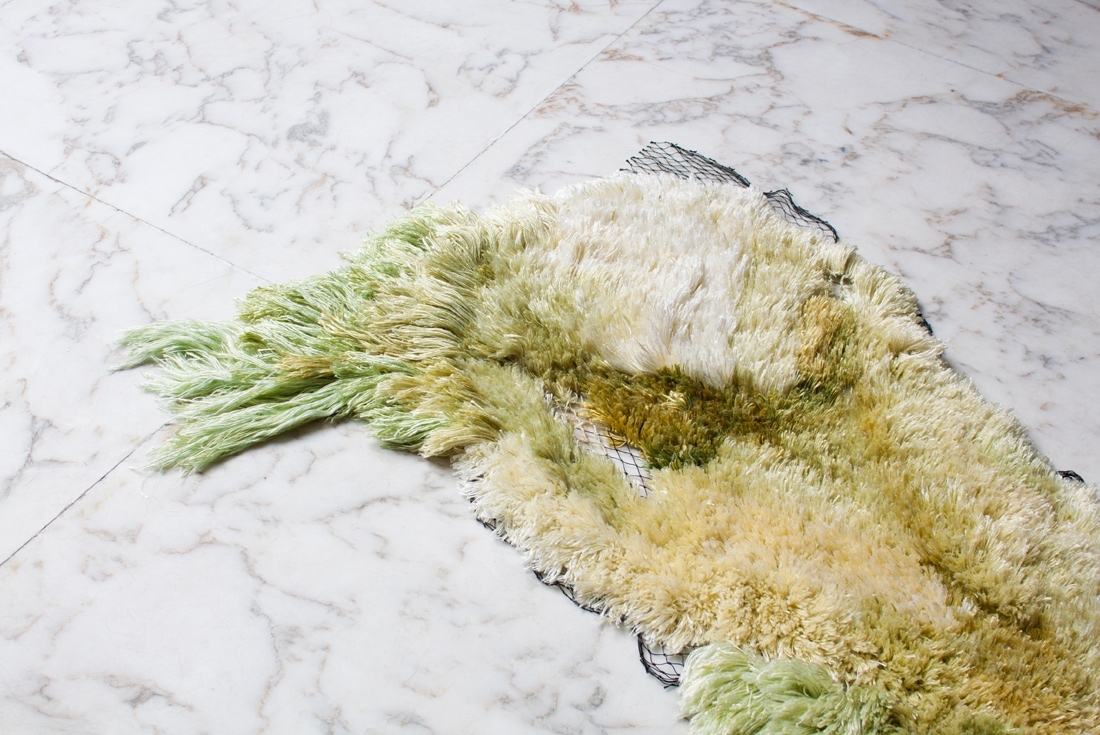 Rarely do we come across a young designer with a radical approach to design. When I first chanced upon Neinke Hoogvliet's work it wasn't just her aesthetic that captured me, but her unmissable dedication to make the world a better place. Where we see the old and the discarded, Nienke spots a possibility. Her ingenuity lies in her ability to look beyond a material and really tap into its potential, redefining it and giving it a fresh purpose.

Growing up by the sea, Nienke was always intrigued by the clumps of seaweed she encountered as she walked on the beach. She started exploring the potential of seaweed as textile and created a natural sea algae yarn, crafting a hand-knotted rug called Sea Me. Expanding the line, she soon came up with a chair, table and bio-plastic bowls that were born out of the materials from the seaweed-textile production process. The chair features a simple pale-green tubed frame and a seat made of seaweed yarn, dyed with seaweed pigment.

For her latest project titled Waterschatten, Nienke collaborated with the Dutch Water Authorities and used reclaimed toilet paper recovered from wastewater and reimagined the material in hand-shaped bowls, a table and a lighting fixture. Building on her concept of zero waste design, Nienke not only repurposed waste toilet paper, but she gave it a new life and brought it into the living room. The artisanal bowls hint at her knack to move beyond the obvious and tap into the un-imagined. The dexterity with which she uses the unwanted from yesterday and shapes it into the desired for tomorrow is what truly underscores her genius.

Over a string of emails, I get to pick her brain.

Your work revolves around ideas that are inventive and unusual. What sparked your interest in experimental and conceptual design?
I work from my own fascinations and a certain idealism. These new ideas are born from this idealism. I see the world without waste, just with new resources. This leads to a world full of new opportunities and possibilities, it's a great inspiration. However, it takes a lot of research and experiment to get materials ready for design.

Your collections feature curious materials like recycled toilet paper, sea weed and fish skin. How do you begin experimenting with materials and in time, turn them into imaginative products?
It starts with an idea, then theoretical research. Then I want to get my hands on the material and I just try, try, try. I let the proccess inspire me, there are no mistakes. The beauty can be in failure, so I'm always paying close attention to the my experiments. These often lead to inspiration for the final designs.
Sustainability lies at the crux of your design practise. How do you think we can use design to our advantage to move towards a responsible future?
Design can be a 'role-model', it tells stories and makes people aware. I hope my work opens eyes and makes people think how sustainable their lives are and what they could do to improve something. Ofcourse, I also hope to inspire the industry, which has the impact to really change current systems. They also have to open their eyes and see that they can only keep up if they work on sustainable solutions. Design can push them in that direction.

Deconstruct your creative process. Where does inspiration come from?
It can come from anything, but mostely nature. Like my seaweed project, I grew up near the beach and noticed how much plastic waste washed ashore everyday. This made me angry, I love the sea so much, how can we treat it so bad? To show how much potential and beauty the sea has, and why we should take better care of it, I decided to design the SEA ME rug: a carpet which shows the pollution but also a solution, a yarn made from seaweed.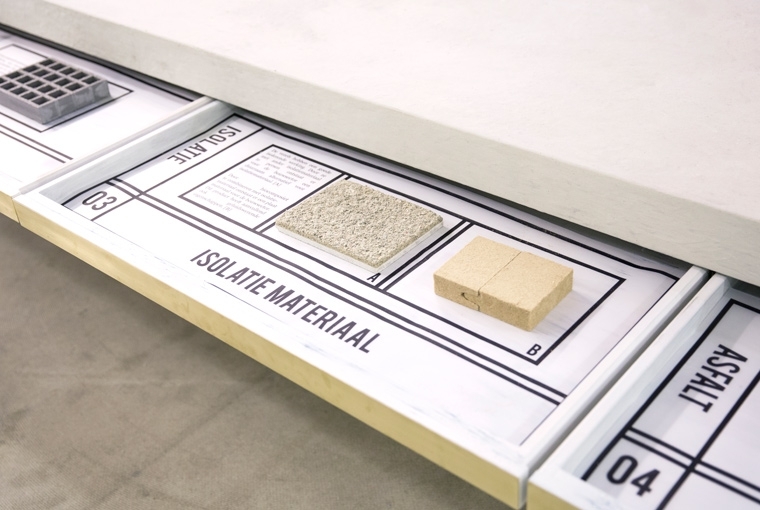 Take us through your latest collection. How has your work been received so far?
My Waterschatten collection - a collaboration with the Dutch Water Authorities - has been very well received. The Water Authorities were a bit anxious that people would think of the repurposed toilet paper as disgusting and horrifying. But most of the people very excited by the idea! They think it's great that the Dutch Water Authorities can recycle a material like this from wastewater and they completely trust that it's clean again. I thought this is very beautiful to see. More and more people see the value of waste and my hope is that this will change our lifestyles to a more sustainable way of life.

What's next for you? Are there other projects in the pipeline?
Yes, it's very busy at the moment. We're working on a new project with the Dutch Water Authorities. They found a way to make a bio-plastic from wastewater! The bacteria that they use to clean the water can produce a polymer that can be made into sustainable bio-plastic. This plastic can be put in the ground and it will composte like wood. I think that's so wonderful. There are several other projects that I'm working on, but they're too young to talk about.

Are there any plans to bring your work to India?
I would love to research the textile industry in India. I think there are so many beautiful crafts and the contrast with the polluting industry is so big. I would love to see how those two extrems could be brought closer together. But there are no concrete plans, yet…

Nienke working on the Sea Me rug
Studio Neinke Hoogvliet is based in Delft, the Netherlands, Take a look at her work here.


Text Ritupriya Basu