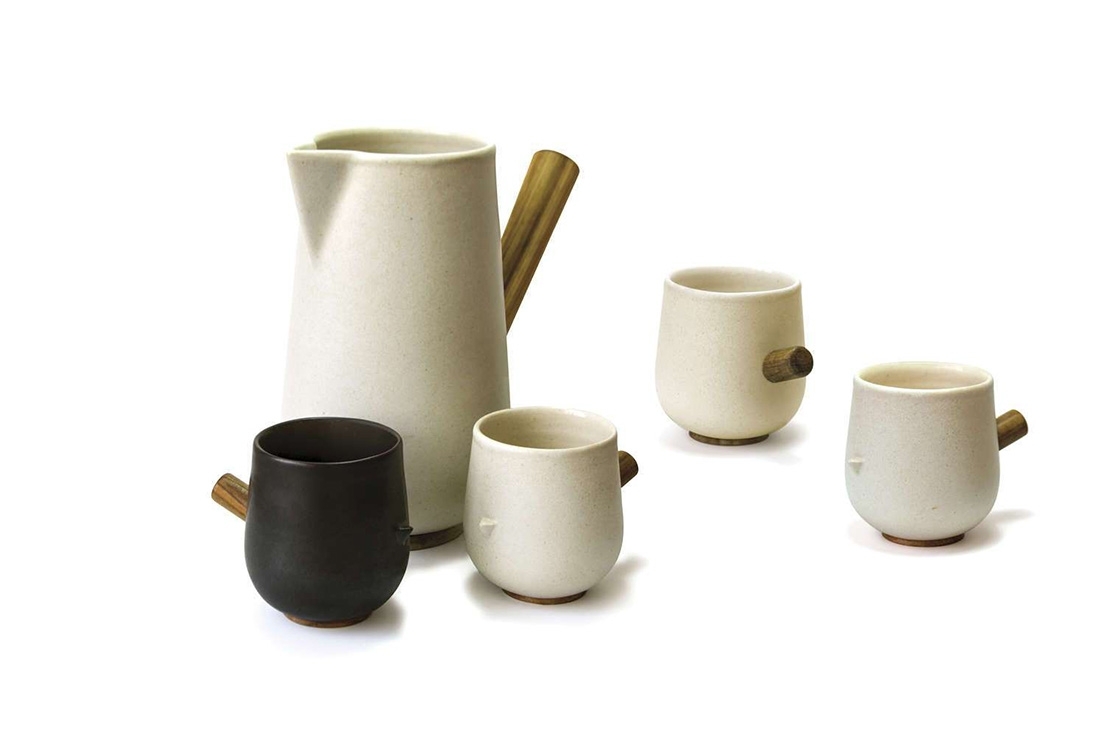 Founded by Parul and Mooshir Vahanvati, Rayden Design Studio's sensibility lies at the crux of all things simple, yet intelligent. They often find themselves working at the crossroads of art, design and technology, melding the varied nuances of the disciplines to create minimal, thoughtful products. Inspiration comes to them from experiences, conversations and materials. Challenging the notions of form and function, Rayden's creations are a fresh take on mundane, everyday objects, injecting them with a certain aesthetic. Over a conversation, Parul takes me back to Rayden's inception, its sensibility and the studio's milestones so far.

Take me through your individual journeys in design. In what ways are your sensibilities similar or different?
My journey in design started with my education in Architecture, following which I went on to study a Masters in Design. Mooshir on the other hand started out as a computer engineer and has since migrated his academics into design and art.
Our paths collided during our Masters studies at IDC, IIT Bombay. Both of us have complementary skills that we bring together, however our conceptual thinking and aesthetics are very similar.

What inspired you to launch Rayden Design Studio?
The studio is a combined vision of me and Mooshir. Our vision was to have a space with enough resources to do what we love - Design. We envisioned a multidisciplinary studio where we get to play with art, design and technology.
Rayden is very dear to us. Not just for the space, but for the people. In midst of music (primarily jockeyed by Mooshir), our studio is our tool for creativity.
What informs your sensibility when it comes to your work?
We feel we have an Indian design sensibility mixed with a bit of international exposure from our travel experiences. For us, sensibility comes from deep cultural experiences, and those that have been inculcated since our childhood.

Where does inspiration come from?
Our inspiration stems from different places at different times. We find ourselves inspired by experiences, materials and curiosity; sometime it is about looking at things differently. Sometimes it is about solving a problem. For the most part, I would say, the people around us, and the environment we live in, is our inspiration.

Tell me about your Urban Tweeter series.
We conceived the idea on a quiet Saturday afternoon in our balcony. We were contemplating how our urban world meets the natural one and how we could never experience those moments in an old fairy tale where one can lay out the crockery and dine with the birds and the deers. It got us thinking of how the scene would play out in a highrise apartment with more steel and concrete than trees and talking chipmunks. That thought unfolded to become the Urban Tweeter.
Tweeters are elegant birds we can enjoy a drink with. They bring a quiet pause to the ever-changing dynamics of city life. It is a series aimed at designing outdoor objects. It consists of glasses, pitcher, oil lamps and the bird feeder is in the making….

Till date, which was the most challenging project you've worked on?
The most challenging projects are always the ones that are under development!

Deconstruct your creative process.
Using inspiration from material, processes, experiences, context and people, we strive to create objects and experiences, which lean towards minimal aesthetics, are emotionally evoking and use precisely engineered construction. To us, good design is a concoction of a lot of good things - a thought (provocative/witty/explorative/funny/experiential….) added with a good use of material sensibility and manufactured with precision. To this one could add a number of seasonings, but the basic flavors have to be dominant.

Minimalism is the new idée fixe in the world of product design. With so many players in the market, what sets Rayden apart?
We don't design with the intention of standing apart, but to use design as a medium to tell stories and share our experiences. Since our stories and experiences are very personal to us, I guess that's what sets us apart.

Give me a glimpse of your upcoming projects.
We are launching a new set of Dinnerware titled 'Basik Series'. We are using basic geometry and minimum glazes to create objects for dining.

What does 2017 hold for Rayden? Where do you go from here?
We are indulging our curiosities in exploring new materials and hope to launch two new product series this year. Growing our sales and reaching new audience is always on our mind.

Take a look at Rayden Design Studio here.


Text Ritupriya Basu