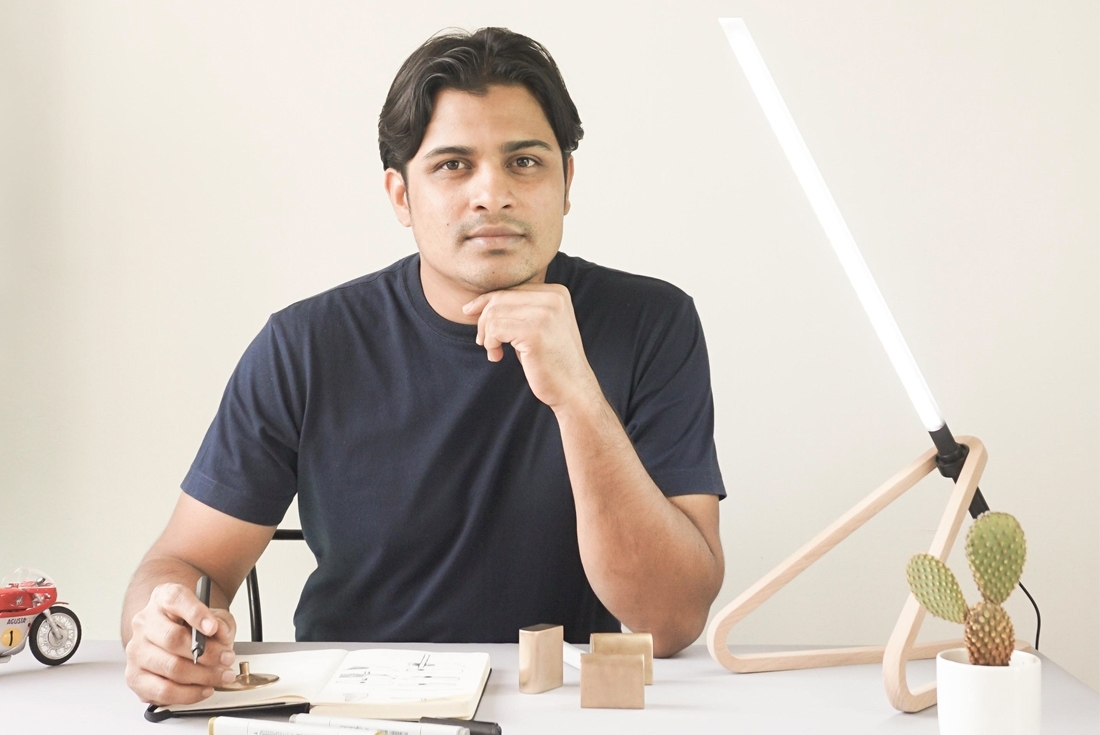 Saif Faisal's design practice is rooted in sustainability, simplicity and his fascination for geometry. His love for the subject was kindled quite early on, and then sharpened by a degree in architecture, after which he founded SAIF FAlSAL Design Workshop in 2014. Working across automotive design, architecture, product design, furniture, lighting and jewellery, Saif's work is characterized by strong shapes and a clean aesthetic, which hints at his appreciation of technology and processes. 'Ever since I was 16, I wanted to become an automotive designer. I enrolled in an Architecture Undergraduate program as a foundation to pursue a master's degree in car design, as it was the closest available option in Bangalore. But later, I discovered that only a course in Industrial Design could give me the freedom to be multi-disciplinary and work across genres. My approach is that of an essentialist, with a focus on sensitive, thoughtful and meaningful design. The products I design aspire to a functionalist and poetic expression, with sustainable aesthetics and longevity.'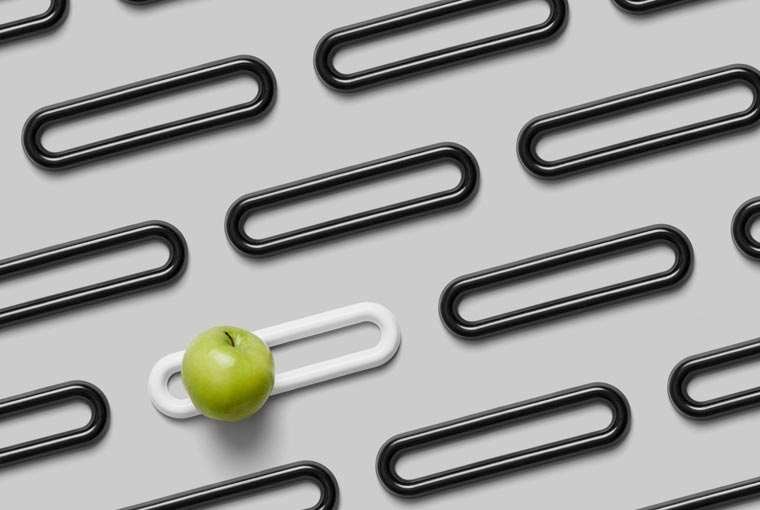 Loup, one of Saif's latest projects, re-imagines the traditional fruit bowl and is an extension of an earlier product called Bracket Trays. A minimal 3D printed piece in white or black porcelain, the design is sleek, unobtrusive and a witty take on the run-off-the-mill fruit bowl. Created in collaboration with New York based OTHR, Loup also marks Saif's first venture with a company overseas. Then there's Poise, a flexible lamp designed by the studio, which bagged the EDIDA India 2016 award for lighting. Crafted in wood with anodized aluminum and brass accents, it allows the head to swivel and move vertically along a wooden column, permitting the light to be intensified or diffused. Looking back on his favourite projects, Saif remembers a series of pendants titled Lunation.
[L to R] Amber Vase; Poise
A collection of 15 pendants that trace the phases of the moon, Lunation was conceived in collaboration with Bidriware artisans in Karnataka. Bidriware, a damascening craft, involves inlay work in metal on a zinc and copper alloy, which is crafted with a special oxidising process that uses a rare mud found in the unlit areas of Bidar fort. The oxidation renders the deep black colour to the alloy.
This year promises to be a busy one for Saif. Coming up are a few collaborations with companies on and off Indian shores. A project with OTHR and a launch with Denmark-based design studio Bolia are in the pipeline.

Take a look at Saif's work here.


Text Ritupriya Basu