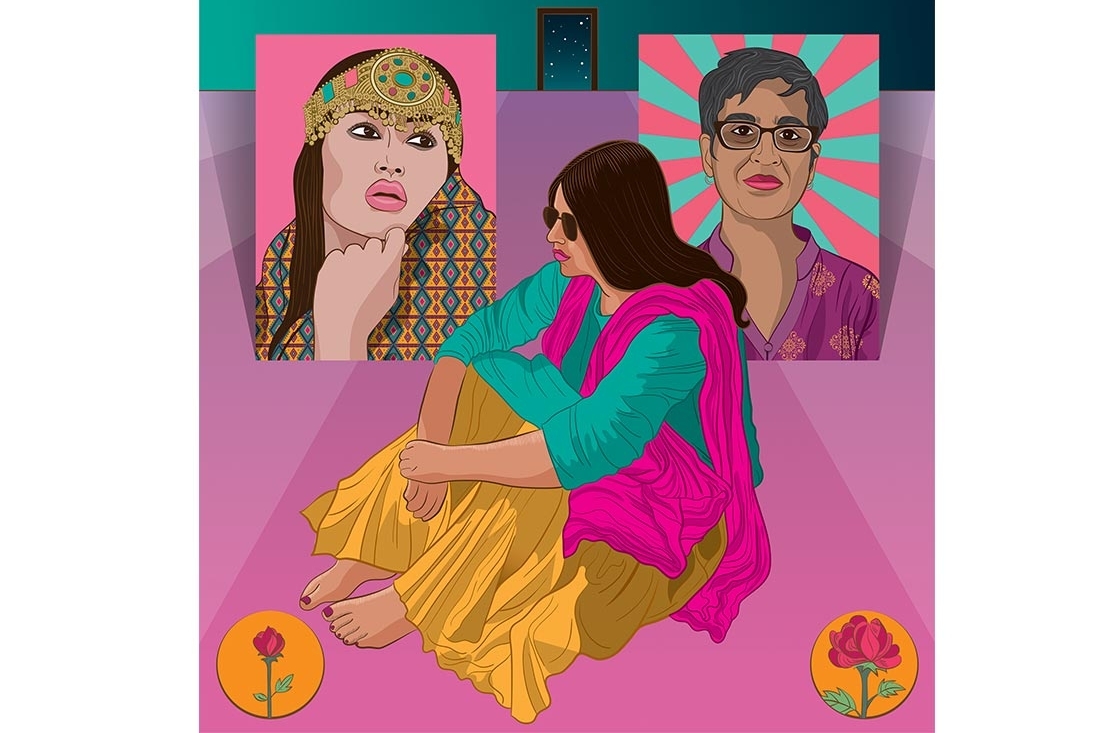 Psychedelic and diversely coloured, Karachi-based illustrator Samya Arif's portfolio has strong thematic undercurrents of identity, culture and religion. As a young visual artist, she has come into her own onto the still budding contemporary design scene of Pakistan. Fantastical and surrealistic, her visual aesthetic lends itself effortlessly to editorial illustrations and album covers alike, giving her work a bold, instantly-recognisable identity. But the strongest influence on her work, she says, stems from her experiences growing up in the heart of Pakistan—Karachi. A recent group art exhibition title Microcosm saw Samya tap into music as a source of inspiration. She created an album of songs called Women of My Land, and coupled each track with an illustration. The album and the art take cues from her life in Karachi, and those around her. 'I think this project was born from a need to share my experiences and to question what it means to be a modern woman in my homeland. One artwork, titled Fast Girls, explores how easy it is for society to label a woman. You're good and shareef if you follow a particular set of rules and you're bad and fast if you decide to follow your own tune. I want my art to challenge such notions.' For the album, she collaborated with her partner and electronic musician Tollcrane, and vocalist Huma Tassawar.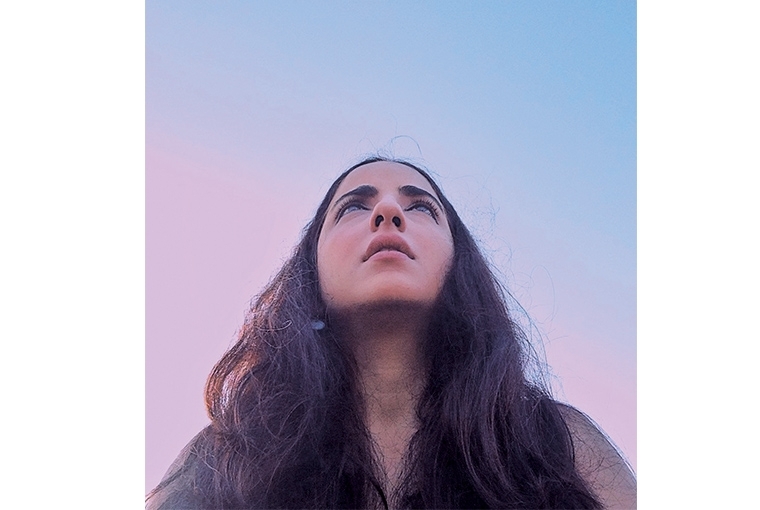 It was early last year when a Coldplay video made everyone sit up and take notice of Samya. A kaleidoscopic taxi interior she conjured in collaboration with Mumbai-based design collective Taxi Fabric got featured in Coldplay's music video for Hymn For The Weekend. But that only scored the beginning of the many adventures that awaited her. Since then, she has created album arts for Tame Impala, and young indie artists from the rich soundscape of Pakistan. 'For one of my recent projects, I created an artwork for Tollcrane's latest album, Trips Alone, that was later adapted into cassettes. For the digital collage, I got to play around with photographs of two of my favourite cities in the world, Karachi and Berlin.'

When counting resolutions, she promises to push the envelope and keep creating work related to music. She is also spearheading the foundation of Pakistan's first ever collective of illustrators, called Cosmic Coma. With two book covers in the works and an exhibition centred around a series of collages, 2018 sure promises to be a busy one for Samya.
illustrations from Women of My Land series