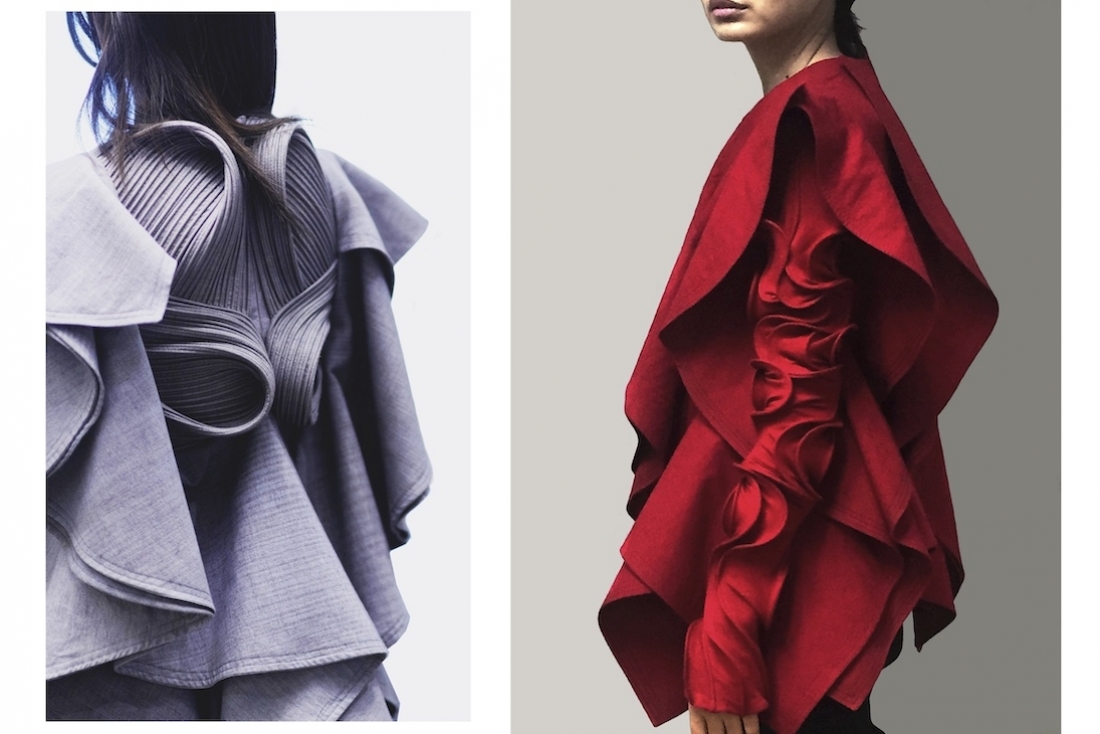 The Designer
I'm from Ghazipur (Uttar Pradesh), graduated from NIFT-Kolkata in 2012. I've won the "USHA NIFT AWARD-2012" for best garment construction and have been the runner up for 'Harper's Bazaar NewGen Award 2018'. Recreating something new from old material was my first effort as a creative thinker and designer. Through the process of recycling, creating a multiple layer and finally a product was the initial phase of learning that continues as a big part of my life throughout the journey as a fashion designer.
My design sensibility is an expression of modern femininity through amalgamation of dynamic architectural curve and edgy organic forms. I'm really inspired by Delpozo, Yiqing Yin & Toni Maticevski. I like their techniques; they have a modern sensibility that creates unique and feminine pieces for contemporary woman.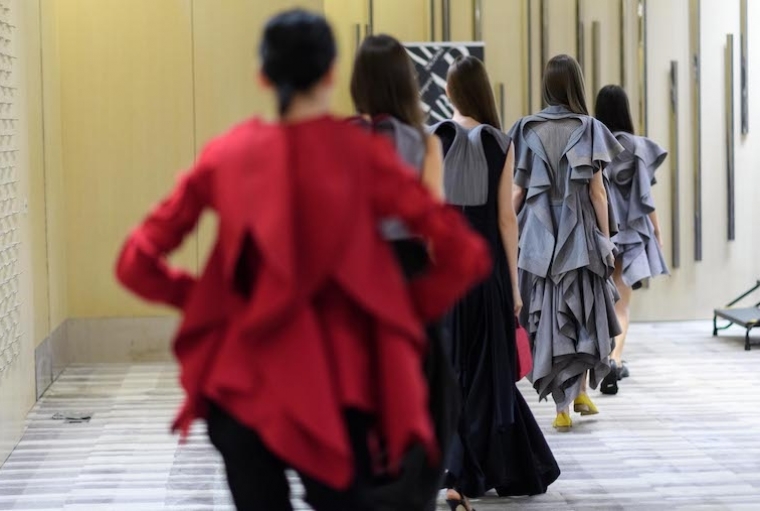 The Label
About two years ago, I created an installation for a display exhibition. It received a lot of appreciation by everyone. That was the time when it dawned on me, to show my creative thought process to a larger audience which finally lead to my label "ANATOMY". I'm inspired by architectural curve and edgy organic forms, which is captured by "ANATOMY" in a form of innovative tailoring and structured drape.
My Lakmé Fashion Week W/F 19 collection is inspired by "Kadali-Patram". Kadali-Patram is a Sanskrit name of banana leaf which is considered as the sacred evergreen for many generations. My collection reflects boldness, soft, flowy edges and linear that is used through boning, layering and lots of drape. These silhouettes, intricate drapes and boning, all the details are created through the rooted texture khadi and various kind of cotton fabrics.