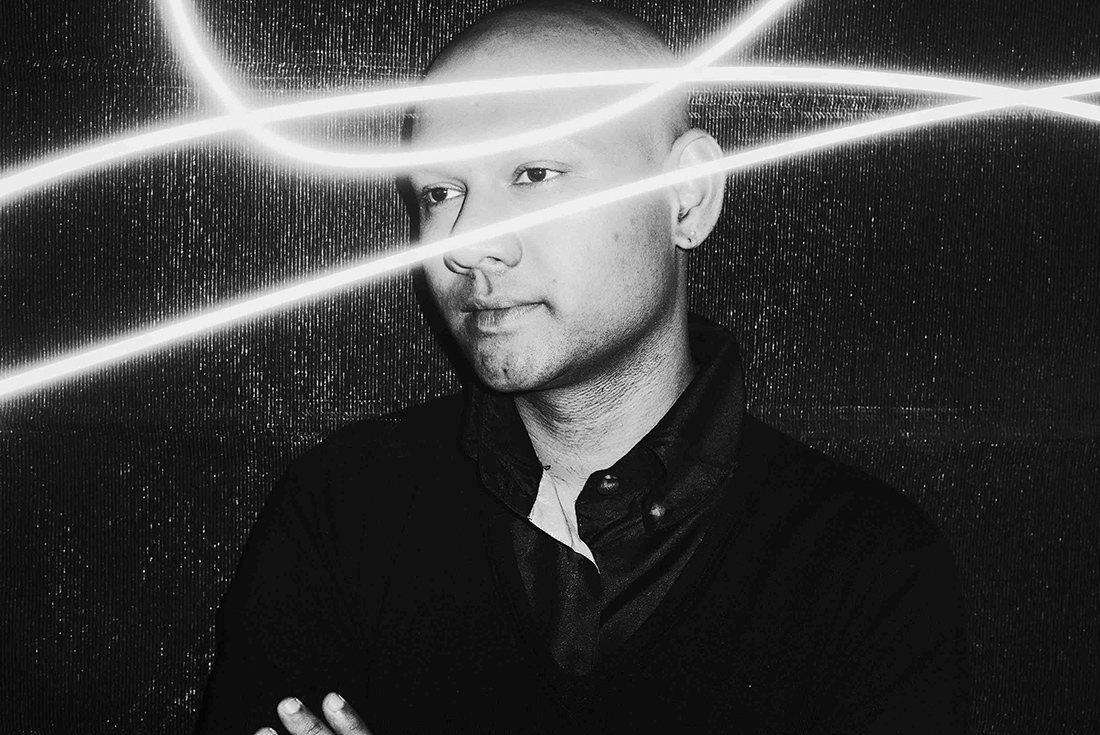 Interview of the Week
Photography by Kapil Das
For some, fashion is superficial and trend-based while for some it's deeper—it's an individuality…an identity. The fashion industry has gone through many phases and radical changes. Today, fashion influences, it inspires, and it has created a voice of its own. It has become an instrument for socio-political, economical and cultural conversation, discourse and debate. It is an industry that is thriving but at the same time, it is an industry that is contributing to the pollutants in the environment and exploiting labour. Today, more than ever, fashion needs to be responsible. It needs to act for the environment. It needs to use its reach and power effectively and consciously. Mayank Mansingh Kaul shares his thoughts on the impact of the fashion industry, the importance of sustainability, the need to revive traditional craftsmanship and fashion going genderless.

How does Fashion impact our society, culture and the world we live in?
In a fast-changing world, with questions of political and cultural identity becoming incredibly important, clothing assumes a vital role in negotiating one's relationship with the world, with others, as also with ourselves. It defines how we chose to live, the values that we feel are important to hold onto, and our aspirations. With increasing globalisation, and access to newer technologies that are being shared with greater number of people, we have seen in the last few years that fashion has played both the role of homogenisation, as also of pushing the need for aesthetic diversity.
I am speaking here, of course, about fashion being a personal act—of engagement, of dissent, of positioning one's point of view in the environments and contexts that we occupy.

Fashion is the third if not second most polluting industry in the world— what can the fashion industry do to become more sustainable?
Fashion, by the very nature of it as an industry, necessitates a certain kind of regular consumption. Something which is in fashion today automatically premises itself as being out-of-fashion tomorrow. The first question to ask here would be whether one feels that lesser consumption amounts to sustainability [as is being suggested by Slow Fashion movements around the world], and are questions of sustainability only linked to notions of ecology?

Initiatives in recent years have tried to address the fallout of the present fashion and retail structures to climate change, and perhaps that is a logical. New mechanised technologies in textile and garment manufacturing are able to address pollution—whether in the process of dyeing, or waste management. To address related problems fundamentally however, in my view, requires major political will— anywhere in the world—to work along with the polluters.

How can traditional craftsmen survive and face the challenges in a modern world?
We have a tendency to look at craft as only mechanical hand-production that is used to execute creative concepts by designers. For craft to survive in the long run, we will have to acknowledge that it has intrinsic creative processes that evolved traditionally over long periods and several generations, and that these are not lesser than processes of 'design'. This hierarchy between craft and design thus needs to be re-thought. This can afford craftspeople, currently made intentionally anonymous by designers, not only fair financial compensation, and the same kind of socio-economic benefits that are accessed by other kinds of 'modern' creative professions. This can also restore their dignity as valid creative and innovative workers.

While we know of recent reports that craftspeople are leaving hand-craft in large numbers in India, one is constantly amazed to find exceptions: I was recently in Rajasthan and met almost a dozen master craftspeople, all of whom are leaders in their own communities and have become financially successful entrepreneurs who are now sending their children to design school. Can you imagine what these young artisan-entrepreneur-designers will be able to create when they combine their inherited skills with new ideas! Ultimately, I suppose therefore, how and why handcraft survives will depend on how its makers—the craftspeople—learn to negotiate their own roles vis-à-vis the changes of increasingly new markets and consumers.
"In a fast-changing world, with questions of political and cultural identity becoming incredibly important, clothing assumes a vital role in negotiating one's relationship with the world, with others, as also with ourselves."
Fashion is moving towards becoming genderless—what do you think has brought about this new sensibility?
Historically, the boundaries between genders in clothing and fashion were less fluid than we have seen in recent decades. In the Indian subcontinent, for instance, much of clothing revolved around draped traditions and they were common to both men and women [In many parts of rural Bengal, even today, women refer to the unstitched garment as 'dhoti' and not 'sari', something that is associated with the male unstitched garment]. So, one way of looking at the phenomenon could be that this current trend towards fluid gender identities is only part of a historical continuum. However, what is radically different today is that gender identities themselves are less fluid than they have been historically. So it might be best to suggest that such changing roles themselves are creating such sensibilities?

Fashion is Art is Music is Design is Technology – the boundaries are merging. Can you comment?
Again, historically there has been a closer relationship between various creative pursuits than we imagine today. Painting, sculpture, architecture, craft, textiles, clothing, music and dance were closely related and I think the coming together of various genres is only natural. In most parts of India, the kind of carved decorative elements we find in historical architecture can be found in weaving, painting and even dance forms! These primarily emerge from common attitudes and philosophies towards living and the role of the arts themselves.
Having said this, it is important to state that urban creative practices such as fashion, film, visual arts, graphic design and so on, draw a lot from each other as sources of inspiration, and that one finds their makers to be constantly drawn to unfamiliar forms as a way to find novelty. Digital technologies seem to have brought them together in fresh ways!

Lastly, how would you deconstruct fashion in today's times?
Fashion is all pervasive, and affects almost all aspects of our life. It is an attitude towards one's identity, a way of expressing oneself, and one of the leading business and financial sectors in the world economy, apart from being a major creative force in society. A curator friend pointed out a few years back, how within the art-world as well, artists are constantly finding ways to reinvent themselves and their world while remaining rooted to their core identities, something we see in fashion brands and among fashion designs as well.

In light of religious conflicts, we have also seen that fashion—as in the case of the ban on the Burqa in France—can become a tool for political conversations and debates. Fashion must be seen therefore as one of the most significant devices through which contemporary culture finds a way to negotiate complex questions of its time.


Text Shruti Kapur Malhotra