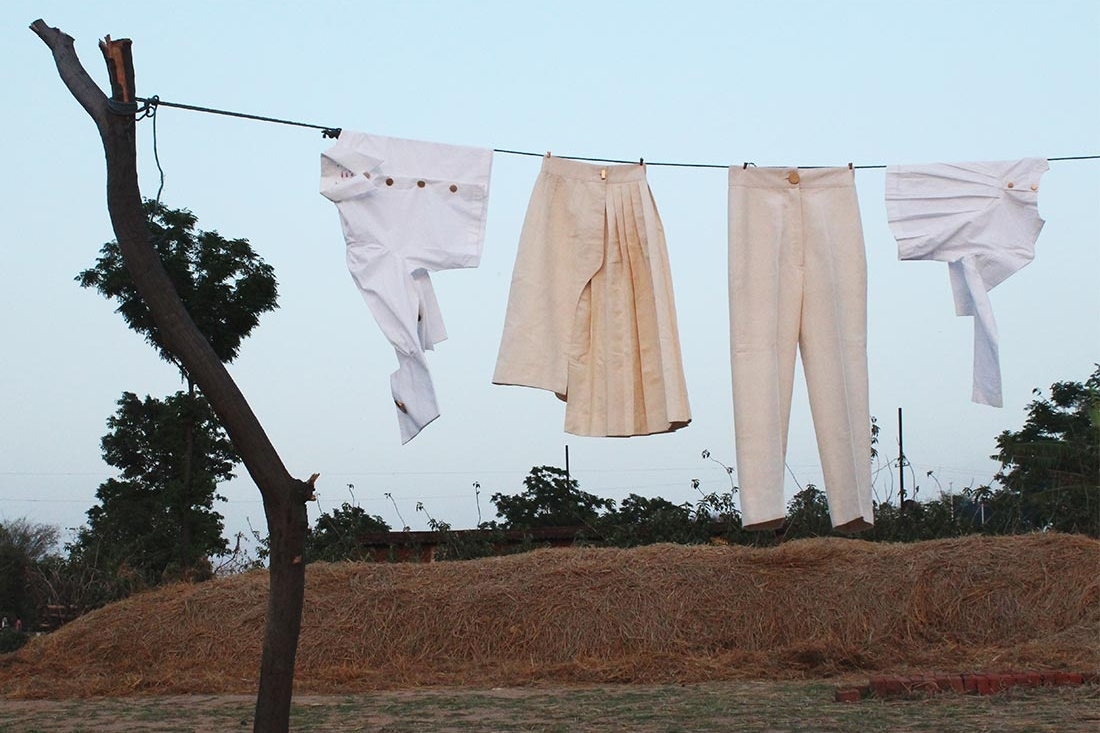 Ode to Odd
Shreya and Priyal Mewara
The Designers
One- a Fashion design graduate, the other- a Mass communication graduate with a major in Advertising. When these two trades come together under one establishment they form a harmonious blend to kickstart a Fashion label from ground-up. Sister duo, Shreya and Priyal started Ode to Odd in December 2017. On asking them how the combination of their strengths works out, Priyal tells me, 'We both have a very similar visual aesthetic. In our minds we have a lot of clashes, but when we go into the process and when the result comes up both of us know what is going to work and what isn't and in the end it is all sorted out. Also, I feel having clashes is good in a way. When you have clashes you are challenged. You tend to explore different ideas. It gives you a space to reinvent yourself again and again.' But when did this love affair with Fashion begin for both of them? Their first collection launched on a good note and very shrewdly introduced their design sensibilities with minimal effort. 'For Shreya, it was a childhood passion. She always knew she wanted to do this. Even when she was very young, she would play around with mom's sarees and drape it around herself in 10 different ways. Plus, she came from an ICSE school which had a lot of stitching projects, which she took to with great enthusiasm, so even before she entered college, she knew all the different types of stitches. For me, it was when I was 18 that I started developing an interest in Fashion. When I was studying in Gujarat, I would travel to places and that's when I found my love for craft. Plus, I loved styling and saw it as something I could do later down the road.'

The Label
'Ode to Odd is an ode to all kind of odd people. It can be anything, it can be an odd feeling, odd thing, odd people. It is also an ode to all the craftsmen because we feel like they are becoming an odd phenomenon in today's time as we are moving towards machines.'
The Ethos
Shreya and Priyal share a modern approach, characterised by structured silhouettes with a slight element of fluidity. 'We just realised when you look at sustainable Fashion, we saw that most brands who work with sustainable fashion today mostly they have billowy silhouettes, very bohemian like. We did not want to do that. We wanted to take craft and imbibe it in an extremely modern way with structured wear. It doesn't look very indian but it still is very indian. Structured but still fluid.

Take on Fashion and Nonseasonal Collections
We both feel clothing is much more than clothes. You can express a lot through clothing. Our whole idea behind Ode to Odd was to make clothes which convey a message.That message can be anything. Like our first collection was inspired by the art of letter writing and khaki clad postmen, we have used power silhouettes and suits. We also believe that when a woman donnes a suit, she feels strong. It gives her a certain kind of image. We feel in today's time Fashion has become so much about expression. So for our first collection, we wanted it to be about strong women. Secondly, we do not run on a season basis since it is quite hectic., that's why we named our first collection, collection 001 and would name our future collections similarly like collection 002 and so on. We are quite young right now so we want to take our time to develop the right team, the right kind of work as well as develop our aesthetic. We believe that inspiration doesn't come time bound. We want to take our own space and time to create a collection. We want to be relevant in the market, but we believe in creating something which is timeless like if we are creating something today it should relevant in 10 years time.'

On being an Ethical brand
It is not possible nowadays to be a brand and not be sustainable. A brand has to be ethical, it has to be sustainable, if you are getting something from the environment, you should be able to give back to the environment and not harm it in any way. We use all sustainable and hand woven fabrics. Even in the lining of coats, we use pure and hand woven fabrics.
Our labels we made out of waste. We have so much scrap left out of the processes so we employ women who can do embroidery and make labels out of it. We ensure minimum waste in the studio. We make sure not to use plastic packaging.
We currently use cotton and polyester thread. You cannot really use cotton thread for our kind of garments which are heavy. We want to work with silk thread and have tried to find good sources for silk thread but there aren't enough in India. We would love to find a good source for a silk thread in India and when we do, we will begin to use that.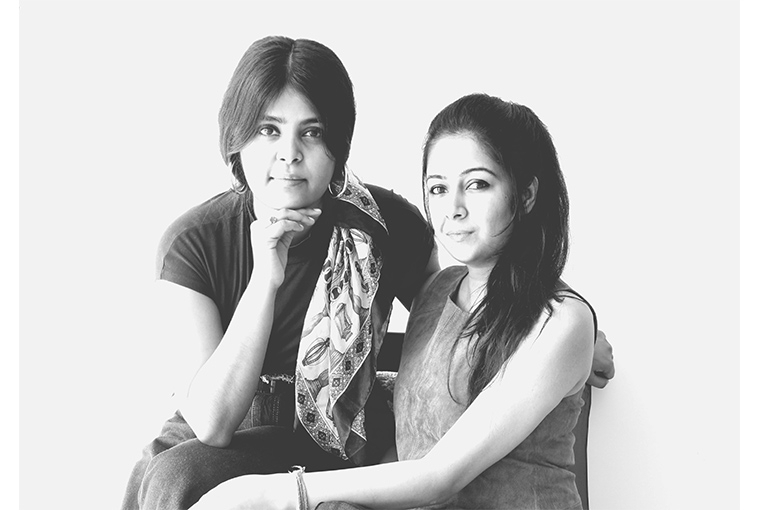 Challenges faced as a young label
The learning possibilities for both are bound to be different given their diverse backgrounds. Shreya comes from a traditional Fashion background, having two degrees in Fashion, one from Pearl Academy and one from Istituto Marangoni, London, but what challenges does the industry pose and more importantly, what obstacles does a young designer encounter starting a label straight out of college? 'The practical side of Fashion is very different from what we do in college. When you come to the field you have to face a lot of challenges and a lot of obstacles which you don't face in college. In college, the work is very experimental, you can do anything, the sky is the limit. There are a lot of technical aspects which you encounter in the industry while designing for a market that are not taken care of in college. I think the biggest challenge for me while starting Ode to Odd was that I am very critical of my own work. I am always like 'Oh is this good enough? Maybe this should be done.So that kind of is very difficult to come out of. ' Though to the label's advantage, their debut collection garnered a more than favourable response aiding Shreya's and Priyal's confidence even further. While for Shreya, it was the newfound technicalities which posed a challenge, for Priyal, the epiphany was to work in a way which supports their creativity instead of stifling it by imbibing flexibility into rigid plans and deadlines. 'My greatest learning has been to make plans which allow room for flexibility. The idea is to have a plan which is not too structured. At the end of the day you should enjoy the process. The whole point of making something is to enjoy the process. We also believe a lot in vibes. Anything you make, you translate the vibes you exude to that object and to the person buying that object, so it shouldn't be a very stressed out vibe that you give out.'

The Future
The duo tells me that the first collection was a safe step, a way to introduce their sensibilities to the world. The second collection is going to be a lot more experimental, playing with a myriad of crafts and featuring a diverse colour palette. Drawing inspiration from the women of Malhar Tribe in Gujarat, it aims reform age old perspectives.

Text Supriya Jain