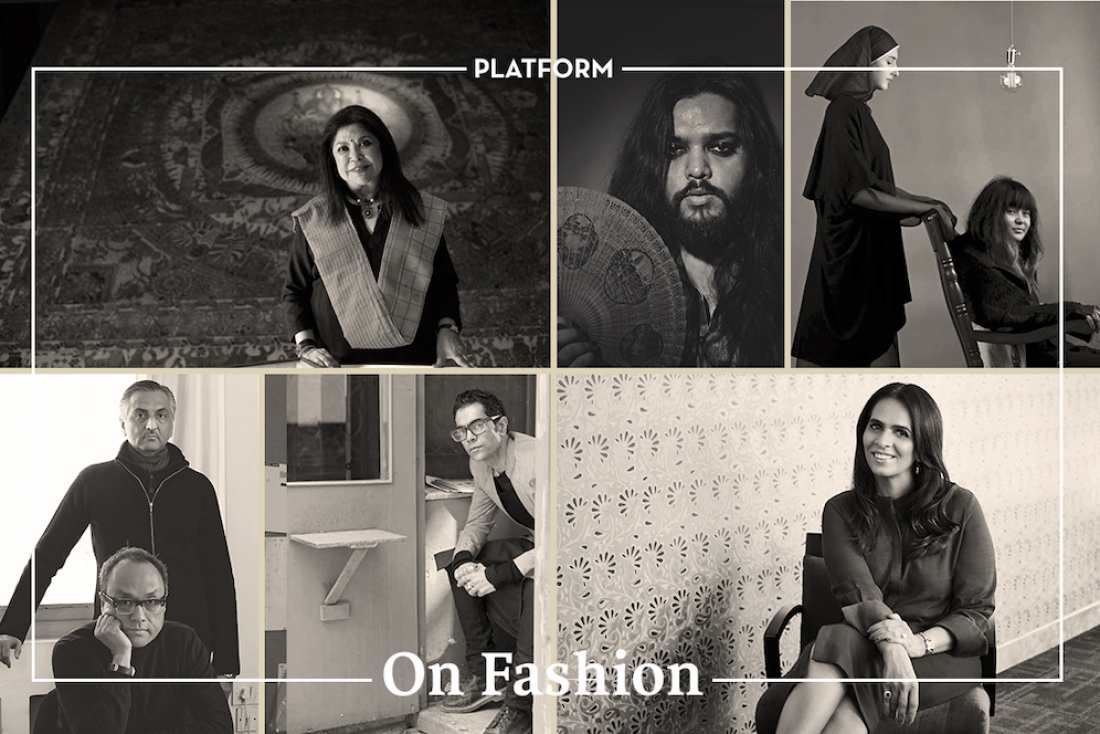 If there is one art form that is imbued with dynamism and cultural iconography the most, it is perhaps fashion. Fashion's course through history has been beguiling and very informative of the age it came out of. From fabric to detailing, styling to gender-fluidity, fashion has been ever-changing, yet, the rise of fashion designers and their iconic brands has had a consistent effect on the way fashion has changed overtime. We delved into our archives to see what some designers had to say about the fashion design sensibility behind their iconic brands.
Prabal Gurung: I am constantly driven and inspired by strong, beautiful women seen throughout the world, whether on the pages of magazines, on the red carpet or just walking the streets. There is nothing more riveting than that effortlessly chic woman who can make a strong statement without losing who she is. I design clothing that I hope enhances a woman's personality and makes her feel even more beautiful and confident.
Arjun Saluja: Rishta is a brand that works through concepts and narratives. Emotion is the binding factor of those stories. Be it contradiction of identity or an amalgamation of observations, they all play catalyst when we approach a collection. That role-play between genders drives the shape and form of the garment, which is highlighted through colour, surfaces and stitching techniques
Abraham & Thakore: We have a very clear idea of who wears our clothes and we do what comes naturally to us because it's very much part of our training. Our perception was shaped when we were students. We come from a generation where there was huge respect for natural fibre and handloom. Our resources are still largely craft and hand-based and that forms our design sensibility. We place ourselves in the quieter zone of fashion.
Kallol Dutta: My work has always been a documentation of my reactions and engagement with my immediate environment. Until recently, there used to be an obsession with the human body, more so when it veers towards a state of decay or putrefaction. Now, coupled with that, there is this sense of urgency that I should do everything to convey the meaning of our times. Work now talks about loss, lost data, lost in translation.
Anita Dongre: It's impossible, in my mind, to cultivate the idea of sustainability without addressing the need to cultivate respect for the artisan and environment first. Grassroot was born out of the need to address the issue of rural employment and celebrate fashion and textile crafts in all their glorious detail. This is slow fashion—the time it takes, the attention to detail and the heritage each piece comes with, makes it a luxury item to be treasured for years. The idea has been practiced for years, I have the distinct privilege of bringing it to the world's attention.
Priyanka Ella Lorena Lama: My label P.E.L.L.A, with its avant-garde tailoring in prét wear, portrays fashion in an innovative and unconventional way. It is deeply rooted in the wabi-sabi philosophy where designs are simple, unpretentious and fashioned out of natural materials to form organic silhouettes. Deliberate imperfections are incorporated in the design to give a 'wrong' solution to an otherwise correct norm. My patterns are often developed from a single block of fabric requiring a minimum of measurement and sewing.
Ritu Kumar: Perhaps it is the consistency of the set of textiles that I'm working with that has led to the consistency of my design sensibility. Except for the Kutch tradition which has a folk character, the rest of the traditions have a classical norm and are very highly technical and sophisticated in their usage, technology and their colour. It is about the consistency in the quality and tradition that it all belongs to. Fashion was never really my beat, the fact that fabrics become fashion is another story. I see to a large extent that my future work will go more into this area rather than being just 'fashion design'.