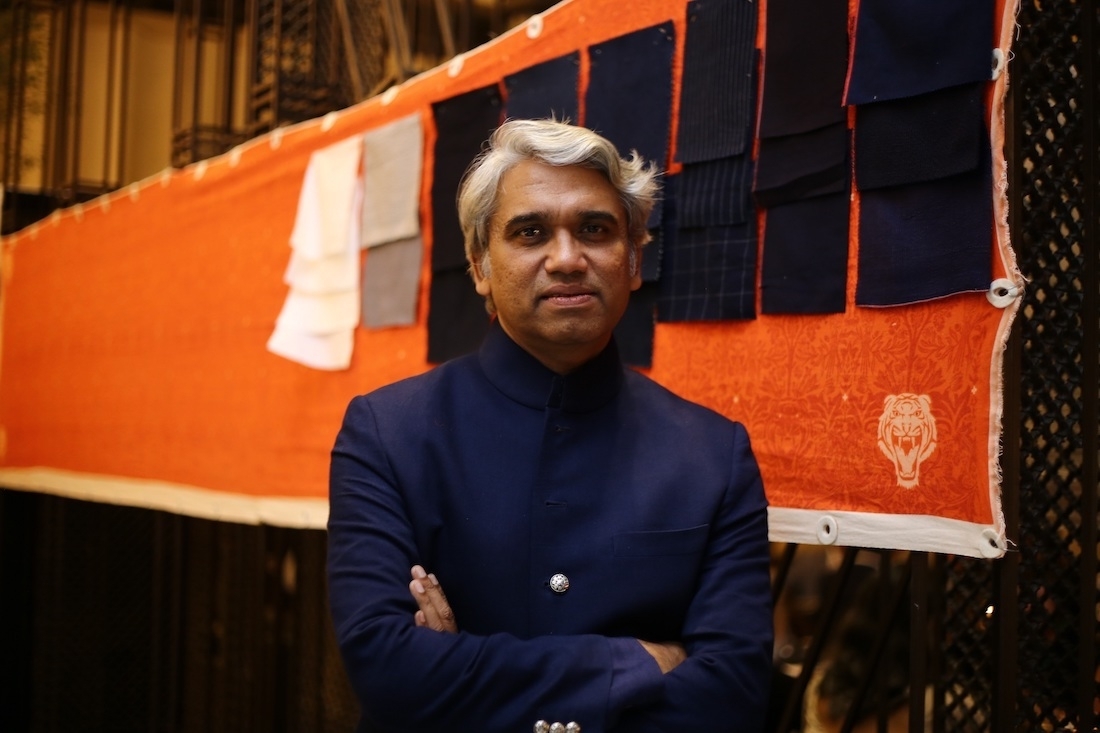 Fashion has a deeper meaning now, more than ever. It is not just about the glitz and the glamour but has becoming an important debate. With the radical change that the industry is undergoing, sustainability has become an important conversation now, more than ever. Rajesh Pratap Singh has recently joined hands with a sustainable fibre bran called Tencel to present a path-breaking eco-collection for the Winter Festive 2018.

The designer's core idea this season is to combine the strength of one of the world's most ecological fibres, Tencel, along with the indigenous magic of Indian heritage crafts, combining sustainability of artisans on one hand and technology on the other. The result will be a one of its kind sustainable fashion collection that will represent innovation on a global level with green fibre and artisanal textiles. He tells us more.

What inspired you to take the sustainable route?
I believe it is very important to understand that Sustainability is not a trend. It is and should be a pressing need for everybody including us. Any industry whether they are making clothes, cars, vacuum cleaners or whatever it is that they make, if they don't take sustainability into account they are going to become an obsolete industry.

The traditional craftsmen are having a tough time surviving in today's times. What do you think the industry can do to change that?
There are a couple of points of views to this. It is important that both, our industry and the craftsmen understand and mutually respect each other. The crafts at one time were the cutting-edge technology and the craftsmen need to keep that in mind. They also need to evolve with the times. The industry also needs to understand the human factor when it comes to crafts.

When they both work together, they can give us amazing alternatives, choices and new direction to design. India enjoys the luxury of this amalgamation.

How would you deconstruct your collection?
Even when I do a deconstructed collection, it's for other people to deconstruct it. My primary job is to construct a collection and not to deconstruct it.

Fashion has a big impact on our society, the culture and the world we live in. What are your thoughts?
Absolutely! Fashion is MAYA and you cannot get away from it. Even if you say you are getting away from it, it doesn't really depart. One way or the other it gets to you.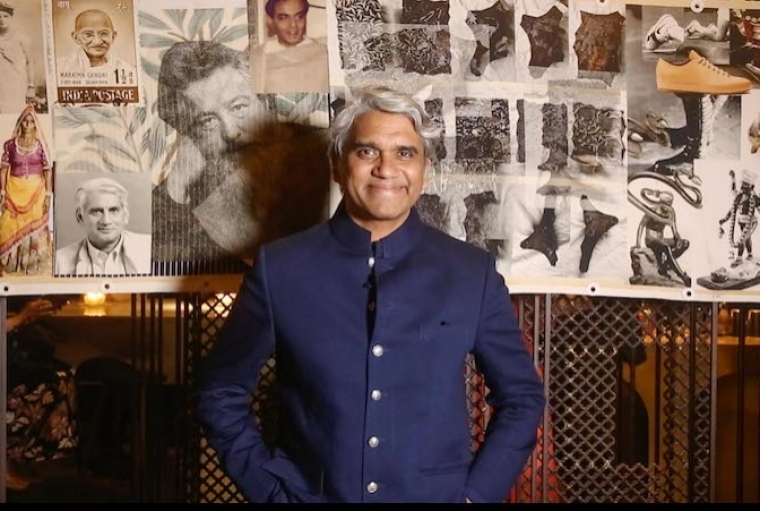 You're creating an Indian ethnic style collection with womenswear and menswear looks for the first time ever. Was your creative process changed at all?
No, our way of working doesn't change. What we want to say doesn't really change, it's the same process with new and different visual references that we are working on this time. It will still be a collection that is true to the spirit of the brand.