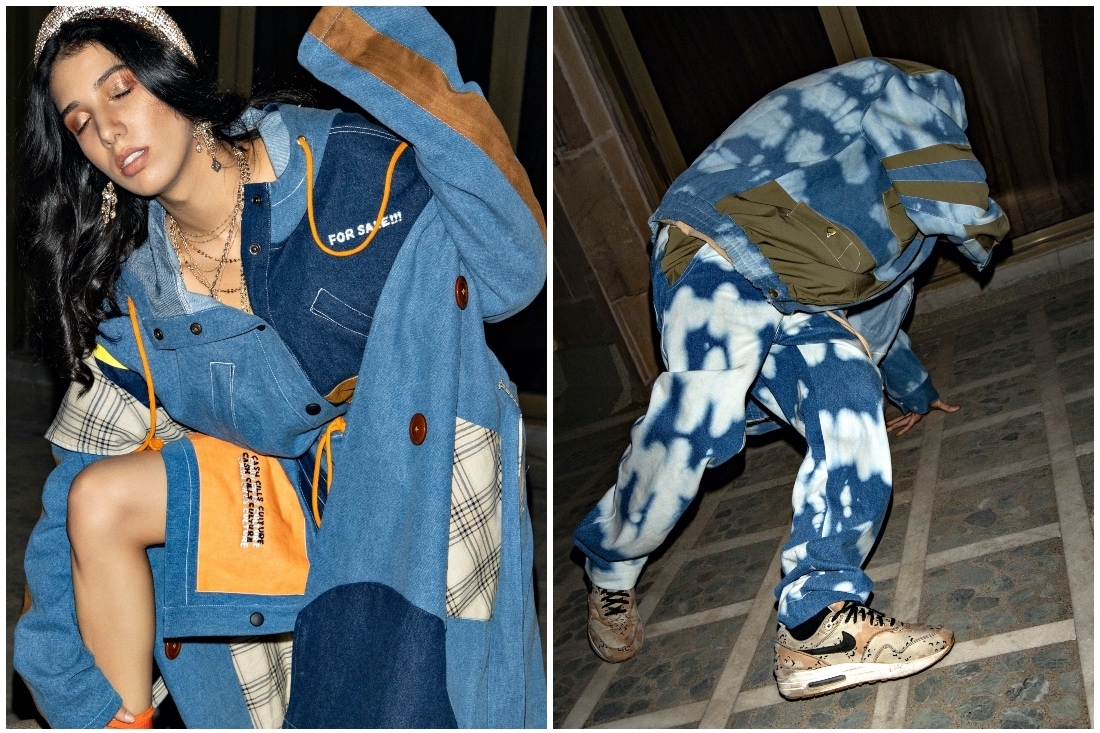 Emerging from California's surf and skate culture and Shawn Stussy's signature design in the 1980's, which was then adopted by hip-hop artists of New York City in the 1990's -- 'streetwear' literally means clothing inspired by everyday street fashion, and has become ubiquitous in fashion today. The biggest names in the luxury space, from Vetements to Balenciaga, are part of this new school of cool. Historically, streetwear has always stood for rebelliousness, blurring the lines of gendered clothing as well as the prima facie notion of 'luxurious' style. Fashion has now become a constant ally during troubled times, as a medium for people to showcase their beliefs, and streetwear is subversive fashion at its best.

Closer home, homegrown streetwear labels are gradually making their mark, as India's streetwear culture is finally beginning to gain momentum. One such label, SIX5SIX Street, is checking all the boxes for being the new cool kid on the block. We connected with the duo that started this collaborative sports and streetwear venture. Siblings, Avni and Ambar Aneja talk us through the brand's inception, its philosophy and the inspiration behind some of their bestsellers like 'TrapMoney' and 'Humanity in the Digital Age.'

What inspired you to venture into streetwear and start this fashion label?
Streetwear wasn't originally the plan. SIX5SIX has two sides to it: SIX5SIX Sport and SIX5SIX Street. We started with the sports side of it back in 2018. Streetwear started out as more of a passion project. Both Ambar and I were significantly influenced and inspired by the idea of streetwear that we saw while studying outside of the country. We wanted to be able to bring it back with us, but it was important that we adapted it to India and its people as well. Surprisingly, we found an already existing -- albeit small -- community here that was always in search of attainable yet authentic streetwear, encouraging us to start SIX5SIX Street.

How would you describe your design sensibility?
Streetwear is all about diversity, change and representing the moment for us. Therefore, we don't have a structured design sensibility or philosophy. Inspiration comes to us from anywhere and everywhere. We pick up socially and culturally relevant themes that transcend countries and cultures, and turn them into wearable conversation starters. What we do like to do, maybe somewhat as our signature style, is to use a fair share of textual and buzz word references that are instantly picked up and/or are relatable to the community. For example, one of our best seller jackets says 'Send Money, Not Nudes' which was an instant hit because of how easy to grasp and fun it is. It is also a sure shot conversation starter.

You stand by the words, 'question everything' -- in this context how are you able to use your collections as a medium to talk about different social issues?
'Question Everything' comes from our nature to not accept something just as it is. It is something both Ambar and I are passionate about. Whether it's our political views, fashion preferences or anything else, we try to inculcate this philosophy in our clothing. For instance, 'Humanity in the Digital Age' focuses on our dependence on screens, technology, social media, and what we aimed to do through this collection was to question the quality of our own lives because of this. Our latest drop called 'TrapMoney,' was about how money makes the world go round. We're not here to preach, but we are here to start conversations about things that we feel should be talked about.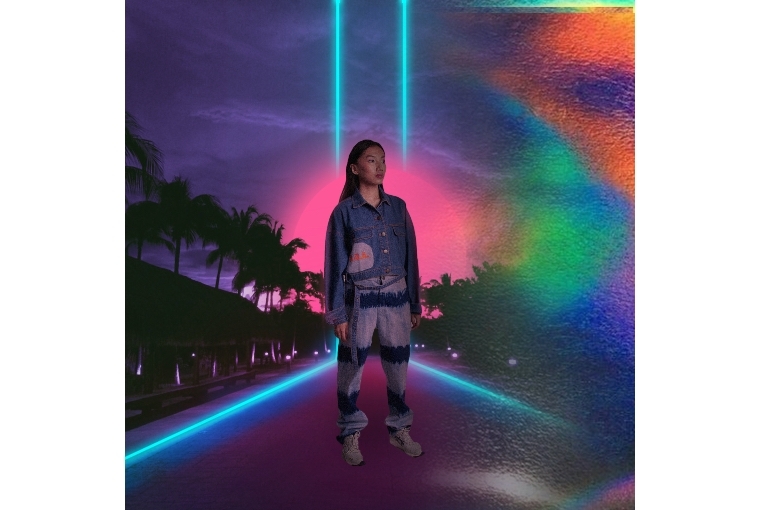 What do you think is the future for homegrown streetwear labels in India?
Given the current global situation, it will be tough for all homegrown labels, streetwear or otherwise. However, if you stay true to your story and are able to back yourself, the possibilities are endless. The scene is just picking up in India and there is so much that is yet to be discovered. Digitalisation for us homegrown brands has also been a boon as it has allowed us to reach the right kind of people. I'd say we're just at the beginning.

Do you think the Indian audience is ready to experiment with streetwear?
Slowly but surely. They already are experimenting with streetwear, mostly because of the culture of hype and sneakers. It may take them time to come around to homegrown streetwear labels, but streetwear in India is already a big movement. Having said that, as a new homegrown label we have received tremendous support from the community, which has given us the confidence to continue doing what we're doing.
Can you deconstruct your latest collection, 'Trap Money' for us?
'Trap Money/Money Trap' is our take on how money makes the world go round. At the time when 'Trap Money' was conceptualised, the Indian economy had reported its worst quarterly numbers in the last eight years. That news notification on our phone was the seed that led to this drop. We wanted to use this collection to highlight the role of money in the everyday lives of people and to start a conversation around it. It makes people do things that they otherwise wouldn't have gone out and done. It was an amalgamation of all these things that inspired the collection. For example, one of our pieces of clothing references the volatile nature of the stock market and its effects on people, another one focuses on cryptocurrency. We also have a few satirical pieces like our 'Money causes Blindness' sweatshirt and our 'Blood Money' faux fur jacket. The idea behind the collection was to make people realise how much power and control money has over our everyday lives.

Lastly, how has the pandemic affected you and what according to you will be the new normal for the creative industry once we come out of this?
Like any non-essential business, our numbers have obviously taken a hit in terms of the sales, however, there have also been massive unexpected positives that have come out of a black swan event like this. We've realized the importance of being even more tech-enabled, as well as mindfully producing the products. We've also taken the time to look microscopically at our mission and vision, and course correct wherever we felt we were going off. At this point in time, it is too soon to say what exactly the new normal would comprise of. In an ideal world, we would hope that a lot of businesses would have learnt to be mindful of the way that they were working, be it overproduction, non-sustainable practices or the massive push towards hyper consumerism. We certainly have had time to reflect and would hope to do better and be better. As for the consumers, we would hope for them to make better choices and support local businesses/homegrown brands. We remain hopeful that these changes/intents are long lasting or permanent. However, only time will tell.

Text Samadrita Khasnabis